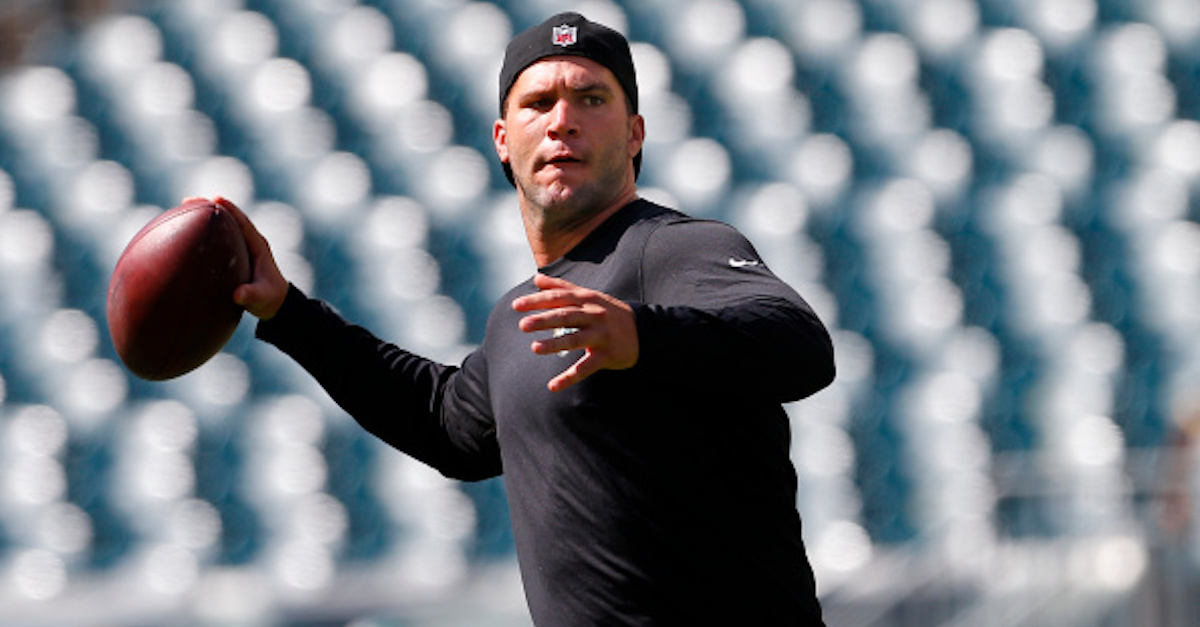 Rich Schultz/Getty Images
PHILADELPHIA, PA - SEPTEMBER 07: Quarterback Blake Bortles #5 of the Jacksonville Jaguars during warmups before their game against the Philadelphia Eagles at Lincoln Financial Field on September 7, 2014 in Philadelphia, Pennsylvania. (Photo by Rich Schultz /Getty Images
The Jacksonville Jaguars are reportedly planning on keeping Blake Bortles on the roster, according to Ian Rapoport of the NFL Network.
"[Bortles] actually had surgery late last week; [it] went fine," Rapoport said. "[He] should be fully available for the upcoming season. My understanding is the Jaguars are planning to keep him. This is something we talked about during the playoffs and I know people talk about them potentially being in the free-agent quarterback mix, [but] to my understanding, Blake Bortles is their quarterback."
The future of Bortles in Jacksonville has been widely debated in recent weeks after having an up and down season for the Jaguars. Bortles has a $19 million option for next season that becomes fully guaranteed if he is still on the roster come March. The Jaguars can avoid paying Bortles that money if he is cut by the start of the league year in March.
Bortles underwent surgery last week on his right wrist for a condition that kept him on the injury report all season long. The injury happened in December of 2016 and the team put off surgery until now. Rapoport says the surgery Bortles had will not impact the team's decision for next season and that they plan for Bortles to be back.
It was reported last week by Adam Schefter of ESPN that the Jaguars would move on from Bortles if they were able to land a quarterback like Kirk Cousins or Alex Smith. Many believe that the Jaguars would become strong title favorites if they had better play from the quarterback position and it is also believed that adding a player like Cousins or Smith could be enough to get the Jaguars in a strong position to compete for a title.
Bortles has flashed signs of being a great quarterback at times and has looked inconsistent through other stretches. While Bortles turned in arguably his best season as a pro, the team's top-ranked defense has received most of the credit for why the team was able to advance to the AFC Championship Game. Bortles threw for 3,687 yards this season with 21 touchdowns and a career-low 13 interceptions. In addition, he finished with a career-high 60.2- percent completion rate.
The status of Bortles for next season has been greatly debated recently, but it appears as though he'll remain with the Jaguars for at least one more season.