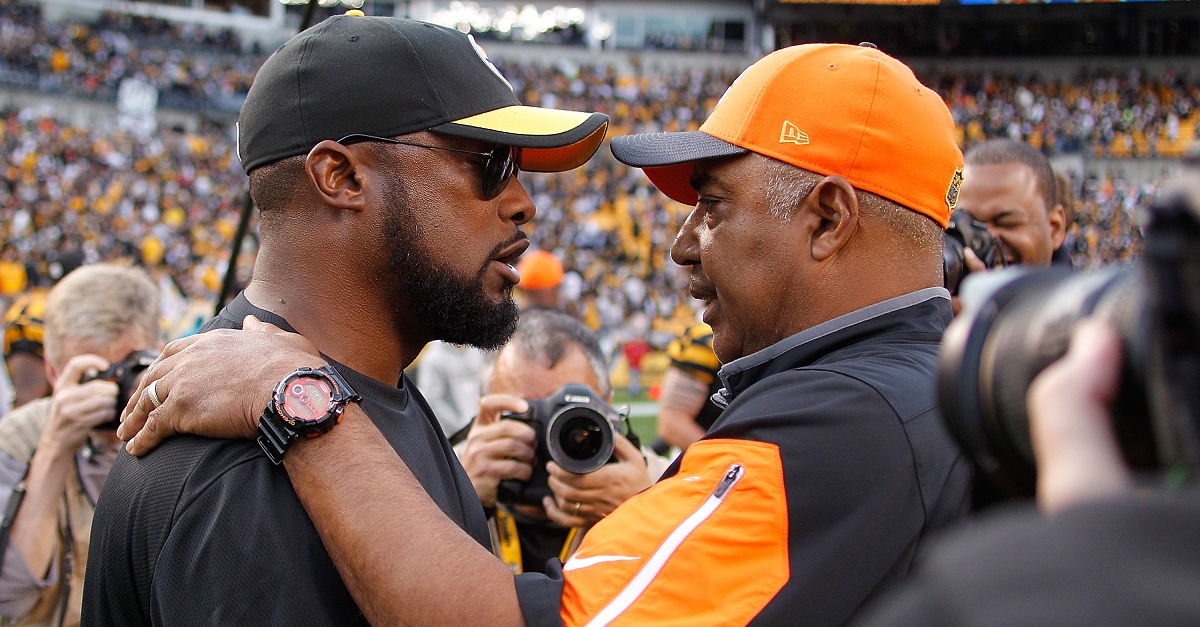 Justin K. Aller/Getty Images
PITTSBURGH, PA - NOVEMBER 01: Head Coach Mike Tomlin of the Pittsburgh Steelers and Head Coach Marvin Lewis of the Cincinnati Bengals talk at the end of the game at Heinz Field on November 1, 2015 in Pittsburgh, Pennsylvania. (Photo by Justin K. Aller/Getty Images)
The Cleveland Browns are currently the biggest mess in the NFL and it is not even close. They have won a single game over the last two seasons and have been operating without a general manager since January of 2016 and just fired their executive vice president of football operations. It's no wonder that they've made so many questionable moves like passing on Deshaun Watson, Carson Wentz and Dak Prescott over the last two years.
Browns insider and ESPN reporter Tony Grossi says that the GM position could be filled by an unexpected person who is currently a coach for an AFC North rival.
Lewis has been the coach of the Bengals since 2003 and has been to the playoffs seven times in that span, but has never advanced past the Wild Card game. He has a 123-111-3 record with the Bengals and no front office experience at all. So if he were to become the next GM of the Browns you can imagine that might not go over well with fans who want to see some competence and experience from that position on the team.