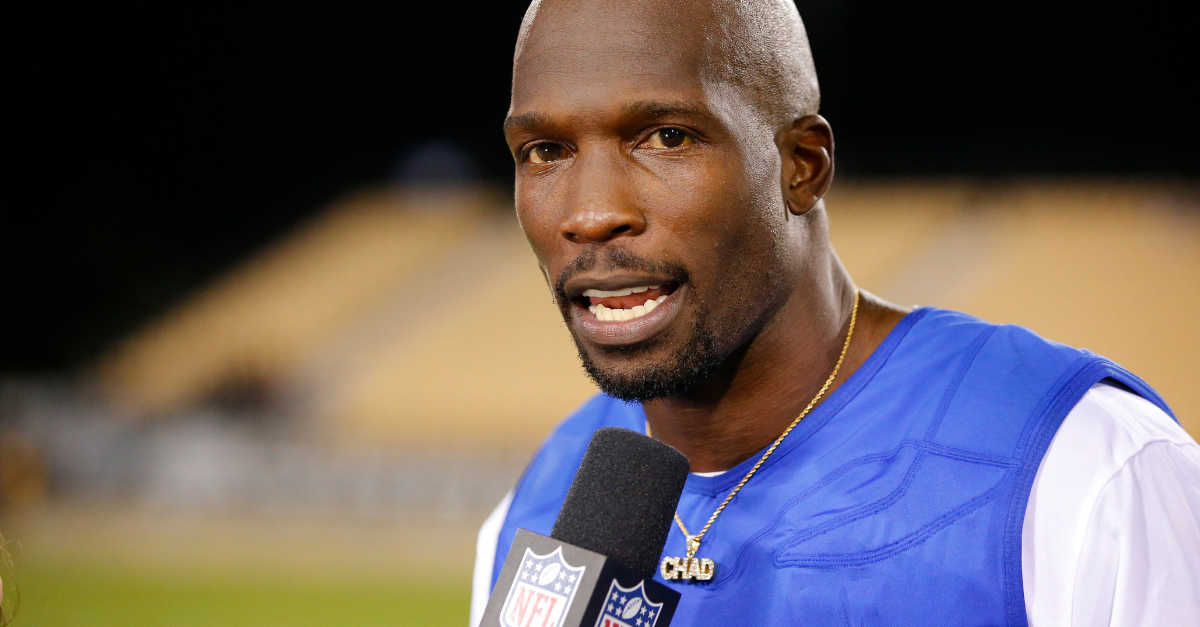 Todd Kirkland/AP Images for American Flag Football League
Sometimes in life, the greatest things happen when you least expect it. Just ask former NFL wide receiver Chad Johnson and a man named Chris from San Marcos, Texas how that story goes. What started as a desperate reach for help has turned into an incredible act of kindness.
It all began as a simple tweet from the six-time NFL Pro Bowl wide receiver asking his 3.3 million followers, ?How is everyone?s Friday going so far?? The social media post, in all likelihood, was targeted at the news of New England Patriots owner Robert Kraft being charged as the result of a massive Florida prostitution sting, but there came an even bigger and better story from it.
That?s when a man named Christopher Olivas told the superstar formerly known as Chad Ochocinco that he was facing eviction. It obviously caught the attention of the 41-year-old Johnson in a hurry.
?Eviction?? Johnson replied. ?Show me the notice and I?ll take care of it.?
Sure enough, that?s what happened.
RELATED: DeAndre Hopkins Donates Playoff Check to Murdered 7-Year-Old?s Family
According to the official document posted my Chris using his @swordinthedark Twitter handle, he was being sued for $1,318.00 in ?unpaid rent, costs, possession of property and for such other relief to which Plaintiff may be entitled.?
Within 40 minutes, Johnson had sent $1,500.07 to Chris? PayPal account. Amazing.
?I owe this man my life,? Chris posted.
?Tell your landlord next time WE fall behind on rent to play me me in FIFA for the balance,? Johnson replied.
Chad Johnson, a three-time First-Team All-Pro who caught 766 passes for 11,059 yards with 67 touchdowns for the Cincinnati Bengals and New England Patriots, has the ultimate heart of gold.
Although his Twitter bio says he?s ?cheap as hell,? there is nothing cheap about paying it forward and helping someone down on his luck.