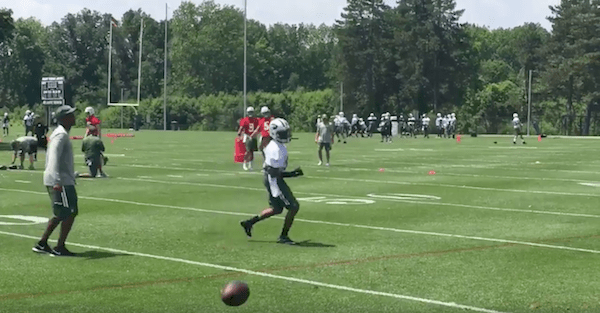 Twitter Screen Shot
When the New York Jets drafted Christian Hackenberg in the second round of the 2016 NFL Draft, they were hoping to get the quarterback who was a potential top-5 pick after his freshman year.
Instead, Hackenberg has yet to play a down in the NFL, and he remains wildly inconsistent in practice.
A video from a recent Jets practice shows Hackenberg misfiring on a throw and hitting a reporter on the sideline.
Related: Just how bad potential starting QB Christian Hackenberg has been is horrible news for the Jets
Hackenberg has missed on several throws during OTAs despite not going up against a defense.
The Jets' quarterback competition is between Hackenberg, Bryce Petty, and veteran Josh McCown. No wonder one executive called the Jets' roster one of the worst he's ever seen.
(h/t New York Daily News)