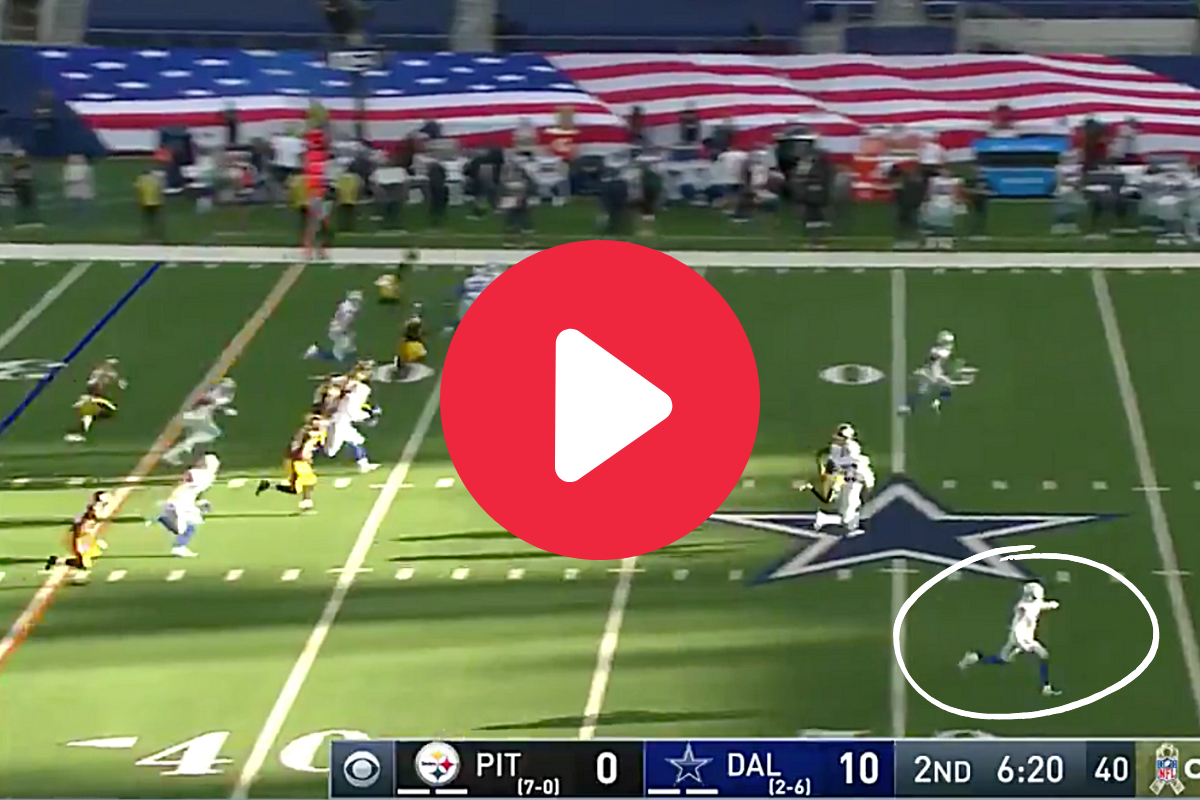 Screenshot from Twitter
The Dallas Cowboys are breaking out all the trick plays in the book. Without quarterback Dak Prescott and having already ran out dudes like Andy Dalton, Ben DiNucci and Garrett Gilbert under center, the offense has certainly struggled to score points against teams like the Arizona Cardinals, Washington Football Team, Philadelphia Eagles and the Pittsburgh Steelers on Sunday.
Head coach Mike McCarthy isn't making running back Ezekiel Elliott throw touchdown passes yet, but against Pittsburgh he showed that he isn't afraid to let his staff think out of the box. Considering injuries have plagued the team this year, it's hilariously ironic that the Cowboys faked an injury to pull off an epic trick play at AT&T Stadium.
Tell me if you've ever seen this one.
Cowboys Fake Injury Punt Trick Play
RELATED: Classic "Fake Kneel" Trick Play Fooled Everyone, Then Karma Prevailed
With Dallas up 10-0 in the second quarter, Cowboys special teams coordinator John Fassel attempted to pad the lead by calling an awesome trick play on a punt return.
Everything looked normal when Cedric Wilson dropped back to return the punt. At the bottom of viewers' screens, however, cornerback and special teams player C.J. Goodwin limped down the field on the opposite side. Goodwin was very clearly faking a hamstring injury.
How do we know that? Because seconds later, Wilson heaved the ball across the field to Goodwin, who bobbled it a bit before ripping off an exciting return that placed the Cowboys just outside the 10-yard line.
CBS broadcaster Tony Romo broke the play down perfectly for fans. My only question: how in the world do you not score on that play? Goodwin was tripped up inside the red zone, but you have to fetch six points on this amazing call of a trick play.
Unfortunately, the Cowboys settled for a Greg Zuerlein field goal to go up 13-0. They wound up losing to Ben Roethlisberger's Steelers, who improved to 8-0. Dallas dropped to 2-7 but still remains in the NFL playoff hunt in the bizarre NFC East.