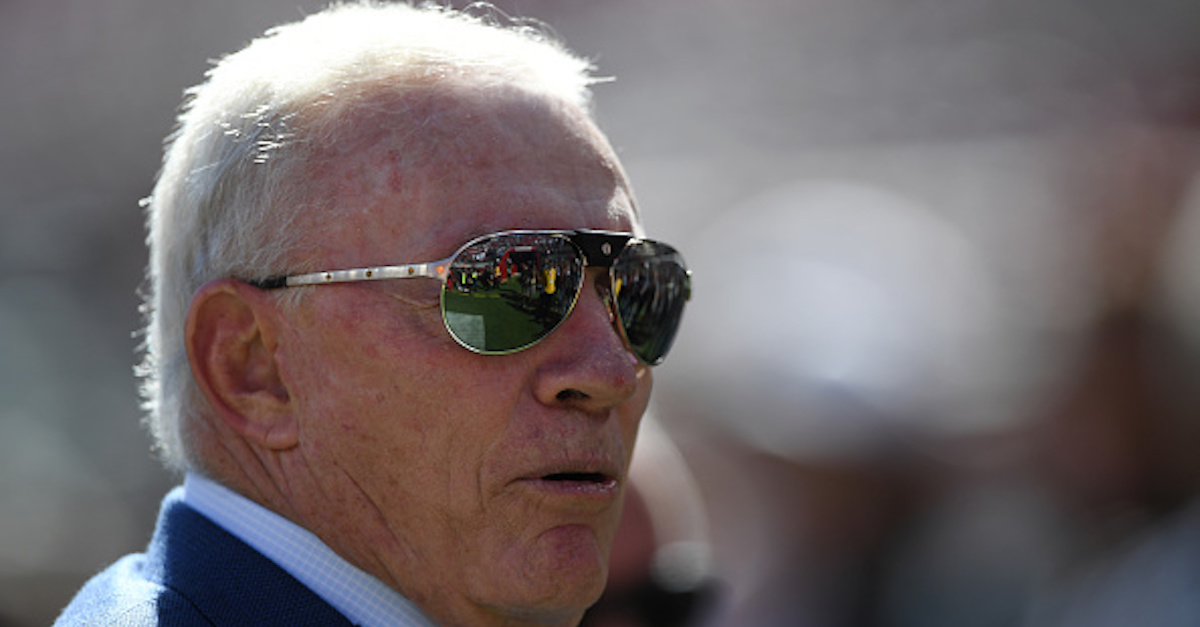 Thearon W. Henderson/Getty Images
SANTA CLARA, CA - OCTOBER 22: Dallas Cowboys owner Jerry Jones stands on the field prior to their NFL game against the San Francisco 49ers at Levi's Stadium on October 22, 2017 in Santa Clara, California. (Photo by Thearon W. Henderson/Getty Images)
The feud between Jerry Jones and Roger Goodell has been well documented, even if the ultimate fury between the two has seemingly tapered off (from a coverage standpoint) in recent days. Still, there is no question that Jones does not want Goodell to garner a contract extension and the two very powerful individuals in the NFL are squared off against one another in a very public forum.
On Wednesday, though, word broke that would not be great for Jones, as the folks at Pro Football Talk (led by Mike Florio) are reporting that Goodell's new contract has been signed.
Goodell's compensation has been at the center of the entire debate and, in conjunction with the Ezekiel Elliott saga, fueled the fire for Jones. At this point, almost everyone has taken a side as to whether Goodell is "worth" the sizable compensation he has reportedly requested to continue as the commissioner of the league but the NFL's owners (and the compensation committee specifically) appear to have a plain viewpoint here.
It remains to be seen as to how and if the NFL will actually announce this news but Goodell being locked up for the long term can't please Jones and he may respond in some form or fashion in the coming days.