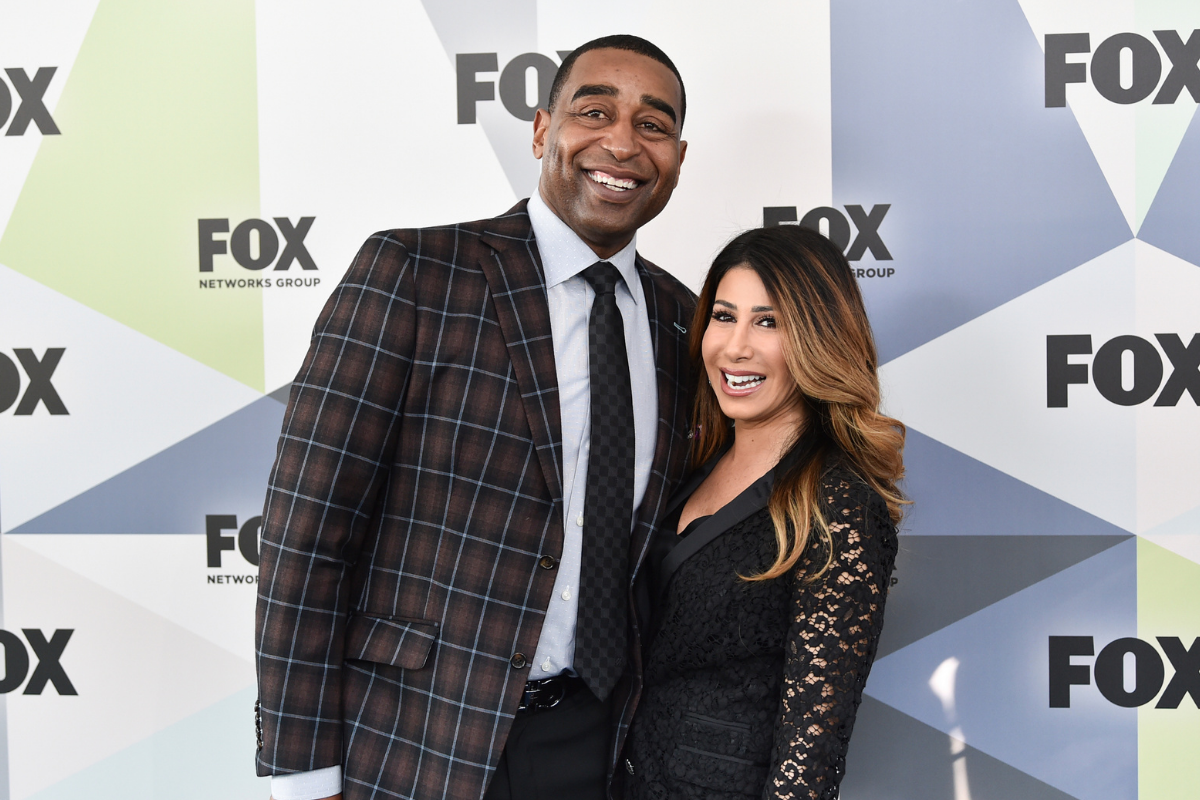 Photo by Evan Agostini/Invision/AP
Former NFL superstar and Minnesota Vikings Hall of Fame wide receiver Cris Carter enjoyed a superb 16-year career in the league. Carter transitioned well from his time on the gridiron to his role in the booth after accepting an offer from Fox Sports to become an NFL analyst.
While Carter experienced tremendous success on the field, his romantic life has not been exactly all touchdowns. Fortunately, the 55-year-old Carter seems to have found someone he can appreciate every day.
Cris Carter's Wife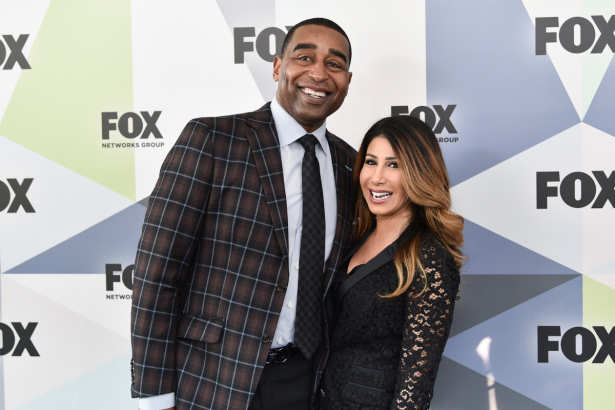 RELATED: What Happened to Daunte Culpepper and Where is He Now?
Cris Carter, who was born Graduel Christopher Darin Carter, is currently married to wife Susanna Baumann.
The pair met while Carter worked at ESPN. Baumann was a makeup artist for the network, but she was fired in 2015 as a result of her affair with Carter, who was married to his ex-wife at the time. Baumann also once accused fellow ESPN TV personality Chris Berman of sexual assault in 2015, though it was later determined the two had a consensual relationship.
Carter and Baumann wedded in 2018. They have a son named Austin together and reportedly reside in New York City. Carter and Baumann are both private on social media.
Cris Carter's Ex-Wife Melanie Carter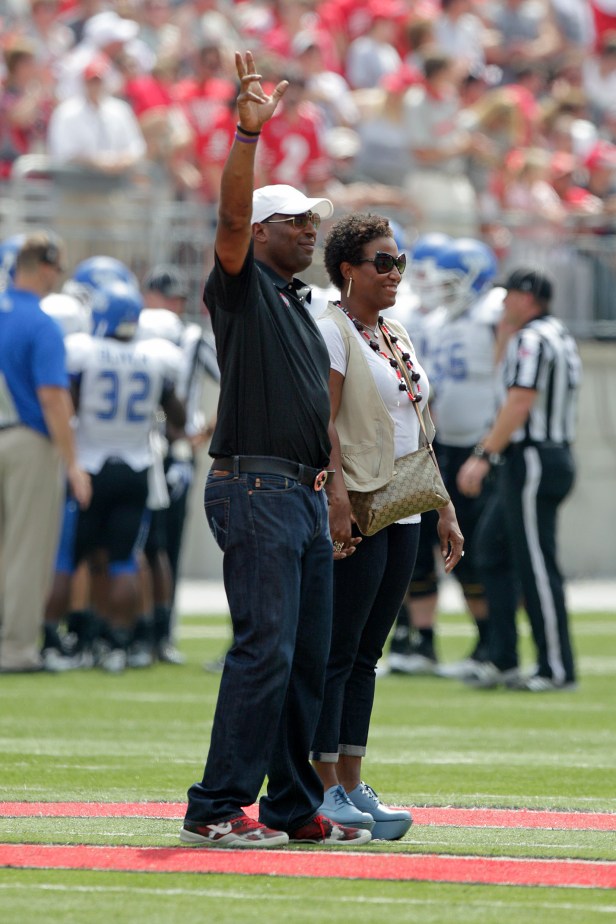 Cris was married to Melanie Carter (previously Melanie Morgan) since 1990, the same year the Vikings signed him.
The pair had two children together, son Duron Carter and daughter Monterae. Duron is currently a free agent wide receiver after recently playing in the Canadian Football League for the Montreal Alouettes, Saskatchewan Roughriders, Toronto Argonauts and BC Lions.
According to the Miami Herald, Melanie was awarded the pair's house in Boca Raton, Florida in the divorce settlement. She put it on the market for $2.3 million in 2018.
Early Life & Football Career
Cris Carter grew up in Troy, Ohio alongside five siblings. One of his brothers, Butch Carter, briefly played in the NBA, but Cris was the star athlete of the family.
Carter attended Middletown High School, where he was a star American football player before taking his talents to Ohio State University. He caught 27 touchdowns throughout three years in Columbus. He was a Consensus All-American in 1986 but made a mistake in signing a sports agent named Norby Walters. Hiring Walters made Carter ineligible for the 1987 campaign, which resulted in him leaving school.
Carter declared for the 1987 NFL Draft and was selected in the fourth round by the Philadelphia Eagles. He spent three seasons in Philly before joining the Minnesota Vikings, where he played the bulk of his career.
The wide receiver made eight Pro Bowls and was a two-time First-Team All-Pro selectee in Minnesota. Carter didn't miss a Pro Bowl from 1993-2000, enjoying one of the most dominant spells of success in league history.
In 2001, Carter joined the Miami Dolphins and played his final season as an NFL player. He retired from football after that season and was inducted into the Pro Football Hall of Fame in 2013.
Cris Carter Life After Football
Following his long career in the NFL, Carter joined Fox Sports as a sports analyst, where he worked as the co-host of the morning show "First Things First". Additionally, he worked on HBO's "Inside the NFL" and ESPN's "Sunday NFL Countdown" and "Monday Night Countdown."
In addition to his broadcasting career, Carter worked as the assistant coach for the St. Thomas Aquinos High School in Florida. He also owns the Cris Carter FAST Program, which is a training center for athletes in South Florida.
According to Celebrity Net Worth, Carter boasts an estimated net worth of $9 million through his career as a football player as well as his work on popular sports TV shows.