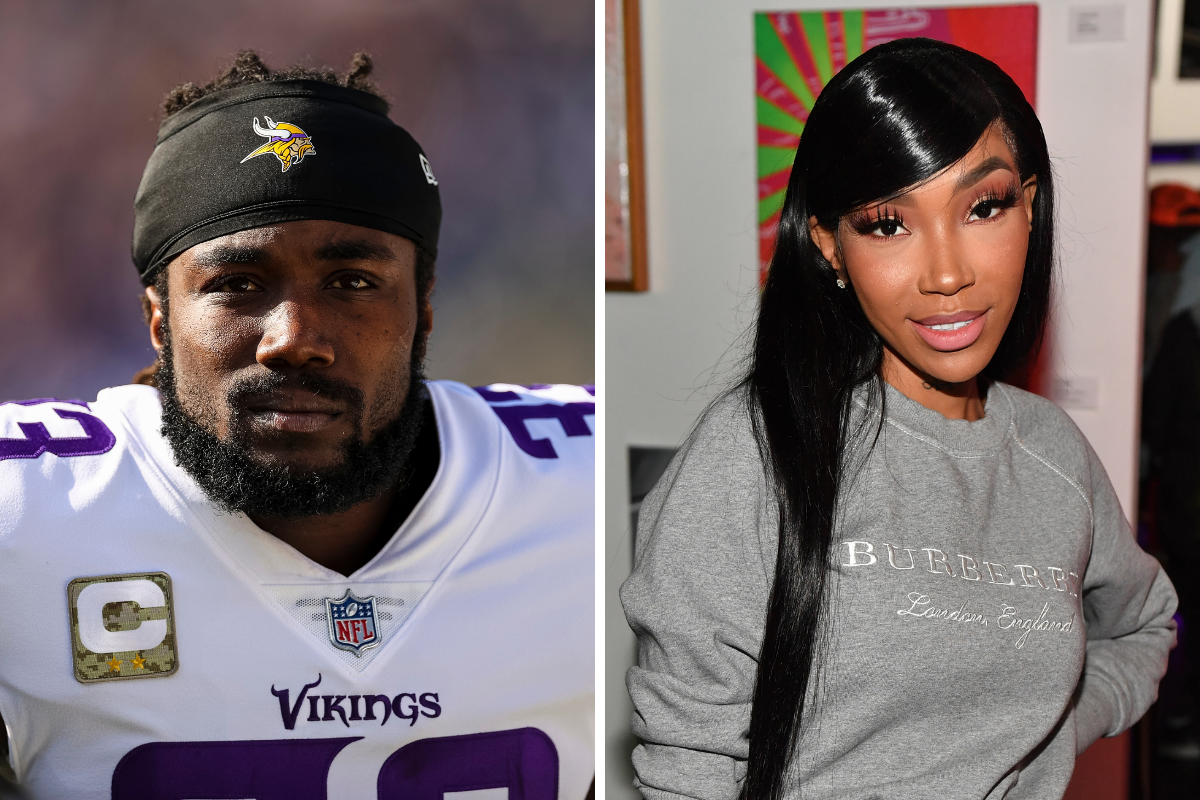 Photo by Paras Griffin/Getty Images
Dalvin Cook runs like a man on a mission. Sure, he has speed and moves. But, his ferocity is what makes him one of the most feared running backs in the NFL.
Cook was selected by the Minnesota Vikings in the second round of the 2017 NFL Draft precisely for these reasons. The Vikings needed a running threat, and the Florida State University product fit the bill.
Cook has been electric the past two seasons after a slow start to his pro career. He's made the Pro Bowl twice while only finishing behind Derrick Henry in rushing yards in 2020. Over the same time span, he's accounted for 30 total touchdowns.
As productive as the NFL rusher has been on the field, his career is at a crossroads after reports of a domestic violence case surfaced in November 2021.
Dalvin Cook's Domestic Violence Case
According to a report from the Star Tribune of Minneapolis, Cook's ex-girlfriend filed a lawsuit claiming the football player attacked her during an altercation last year. The official lawsuit accused Cook of battery, assault and false imprisonment. The woman who filed the report is U.S. Army sergeant Gracelyn Trimble.
Trimble claims she flew to Minnesota to break up with Cook and things turned violent when he refused to help her pack her things. According to the lawsuit, she used Mace on him before going into his bedroom, grabbing his gun and calling a friend for help. The running back allegedly responded by chasing her with a broomstick. In the aftermath, she officially accused Cook of giving her "a concussion, leaving a scar on my face and taking me through hell."
On the other hand, Cook refutes his former girlfriend's claims and has his own side to the story. According to Cook's attorney, David Valentini, the former college football star was the victim of domestic abuse.
Trimble allegedly used a stolen garage door opener to enter Cook's home and attacked him and a guest. She then used Mace on him and held him and his guests at gunpoint for hours. Cook also accused her of using extortion to get a portion of his $20 million net worth.
Cook's agent Zac Hiller said there is pending litigation in the case, according to ESPN. The Minnesota Vikings and the NFL are fully cooperating with the investigation.
Dalvin Cook's Girlfriend Tokyo Jetz
RELATED: Dalvin Cook's High School Highlights Showed His 5-Star Talent
The Vikings running back is reportedly dating rapper Tokyo Jetz, whose real name is Shauntrell Pender. Their relationship appears to be relatively fresh.
Cook and Jetz both hail from Florida. He hails from Miami and she is from Jacksonville. Jetz is signed to T.I.'s Grand Hustle Records and released her latest album "Cancel Culture" in March 2021.
In August 2021, she appeared at a Vikings preseason game in a Dalvin Cook jersey, all but solidifying their relationship status.
Related Videos