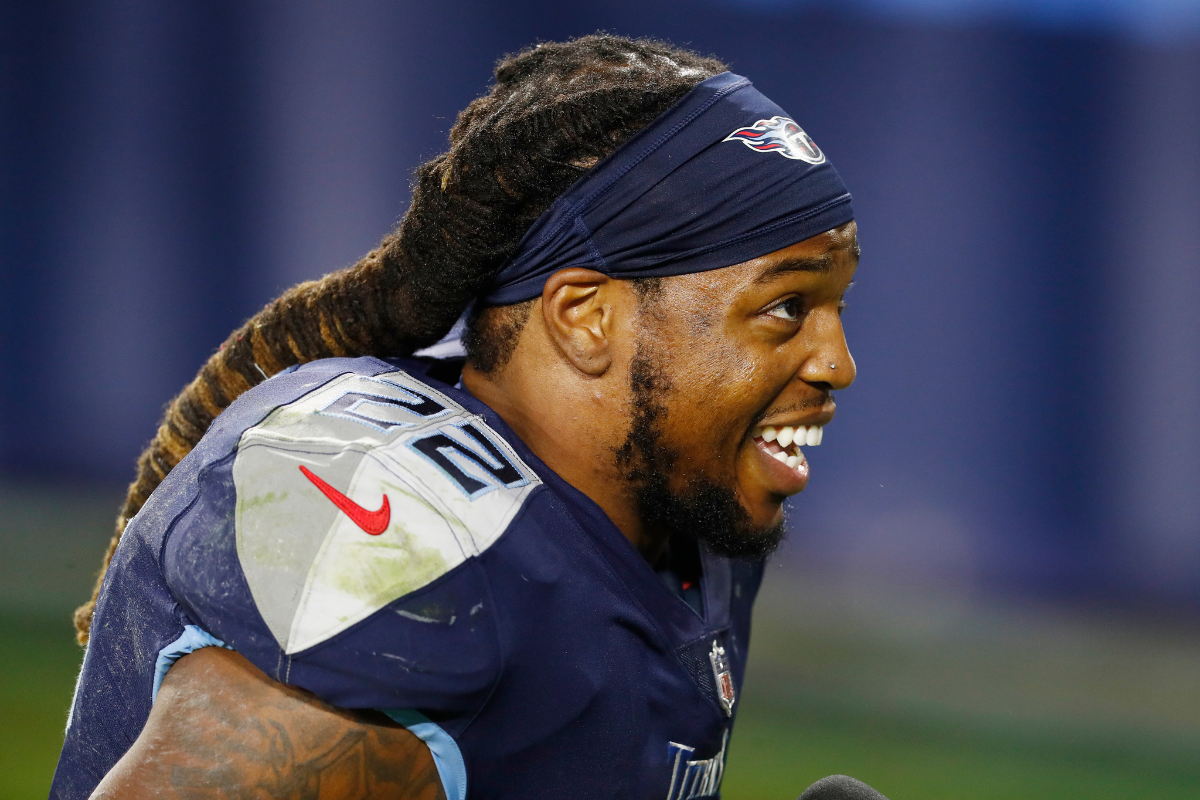 AP Photo/Wade Payne
Tennessee Titans star running back Derrick Henry is solidifying his place among the elite players in the NFL. The former Alabama Crimson Tide Heisman winner has switched into a new gear since the beginning of the 2019 season, using his combination of size and strength to dominate opposing defenses.
It's impossible not to notice Titans' Derrick Henry on the football field. King Henry stands in at a staggering 6-foot-3 and weighs 247 pounds. Imagine trying to bring him down in the open field.
It's a task no defensive player desires. Just have a look at ESPN's "Sports Science" feature on the physics of Henry to get a glimpse of how dangerous he is.
Still, apart from his massive stature and beast-like running style, there is another feature of Henry's that attracts the eye: his dreadlocks.
Derrick Henry's Hair
RELATED: Who is Derrick Henry's Girlfriend?
Derrick Henry's hair has been a topic of discussion since his playing days at Alabama, but it exploded when he reached the pros.
Back in 2017, Henry rolled up to watch Alabama during the National Championship Game at Raymond James Stadium. After being shown on the telecast, social media had a field day making hilarious comparisons to his hair, with some making wishful comments regarding fellow Alabama RB Bo Scarbrough's hair.
Well, fans shouldn't expect the star RB's hair to go away any time soon. One little known factoid about Henry is that the 28-year-old hasn't cut his hair since elementary school, according to the Tennessee Titans website. Yes, you read that correct. Throughout every offseason, regular season and playoffs for some two decades, he's refused to head to the barbershop.
Derrick Henry has been rocking the same bold hair style since he was destroying defenders in pee wee football. That's 20 years without Henry cutting his hair, so it's safe to say he values his hair a ton.
Henry's hairstyles have grown so popular that fans in Tennessee have even created a parody Twitter account in its honor.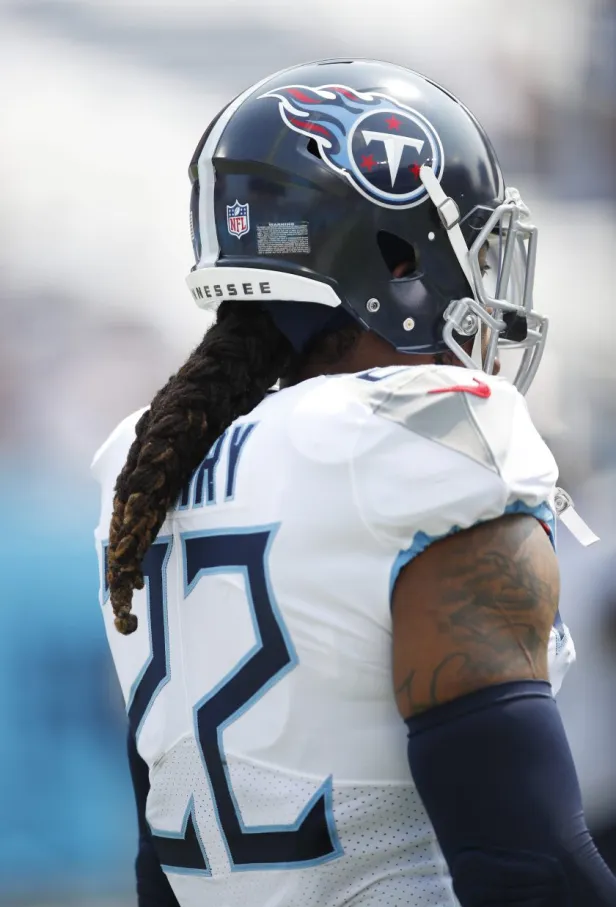 So, does Henry ever plan on cutting those locks? It doesn't appear so. He told AL.com back in 2015 that he gets quite a lot of questions about his mane, but it's not going anywhere.
"Yeah, how does it fit under my helmet? Am I ever going to cut it off?" Henry said of the questions he gets asked. "No, I'm not going to cut it off and it fits fine under my helmet."
Derrick Henry's College Career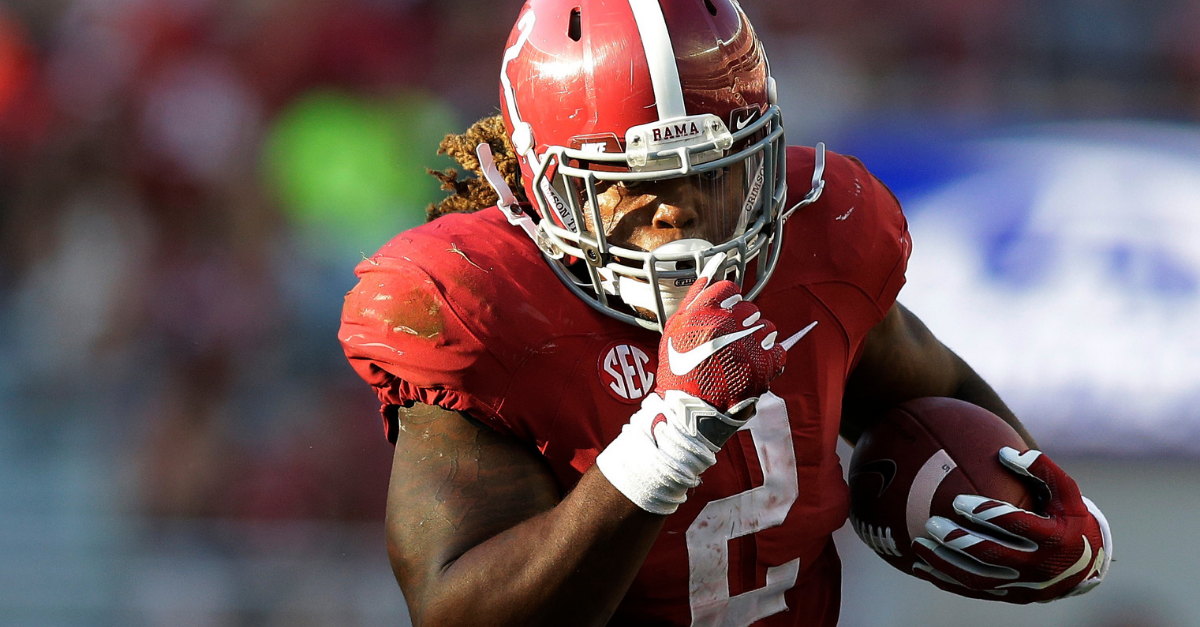 After shattering Florida records as a running back for Yulee High School, Derrick Henry became a superstar for Nick Saban at Alabama.
As a college football star, Henry broke out during his junior campaign. He rushed for 2,219 yards, scored 28 rushing touchdowns and averaged 5.6 yards per carry en route to being named the 2015 Heisman Trophy winner, alongside a plethora of other accolades. He proceeded to get drafted by the Tennessee Titans in the second round of the 2016 NFL Draft.
Derrick Henry's NFL Career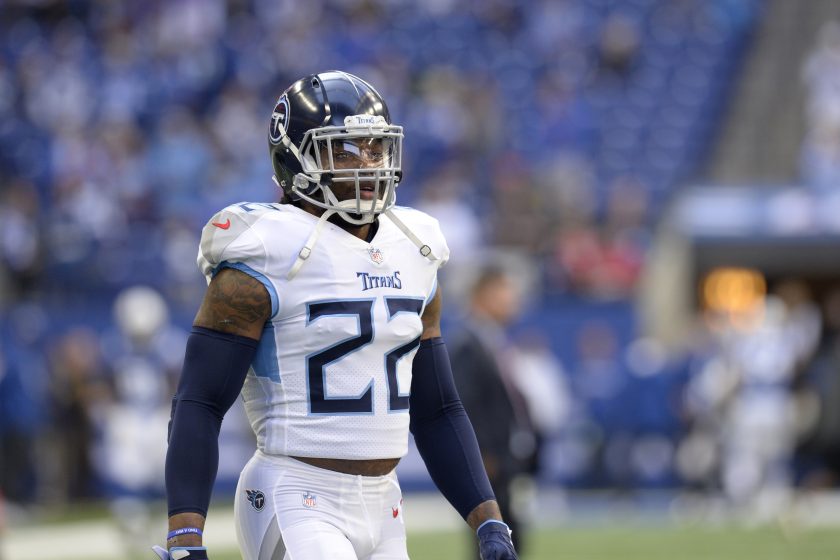 After a quiet first two seasons in the NFL, Henry turned this around in his third year. He broke out for 12 touchdowns, recorded 1,059 rushing yards and took over as the lead running back for the football team.
Nashville's newest star was arguably the best running back in football in 2019, picking up the rushing title with 1,540 yards and scoring 16 touchdowns while making the Pro Bowl. He had a dominant playoff run, taking down the Baltimore Ravens and New England Patriots. Henry racked up 446 yards and two scores across three games, but narrowly missed out on a Super Bowl appearance after a loss to Kansas City in the AFC Championship.
In 2020 alone, Henry posted a 2,000-yard season along with 17 rushing touchdowns, which both paced the NFL. The NFL star was back to his dominant self in 2021 until an injury kept him out for half the season. However, King Henry returned in time for a playoff matchup against the Cincinnati Bengals.
This post was originally published on October 23, 2020.
Related Videos