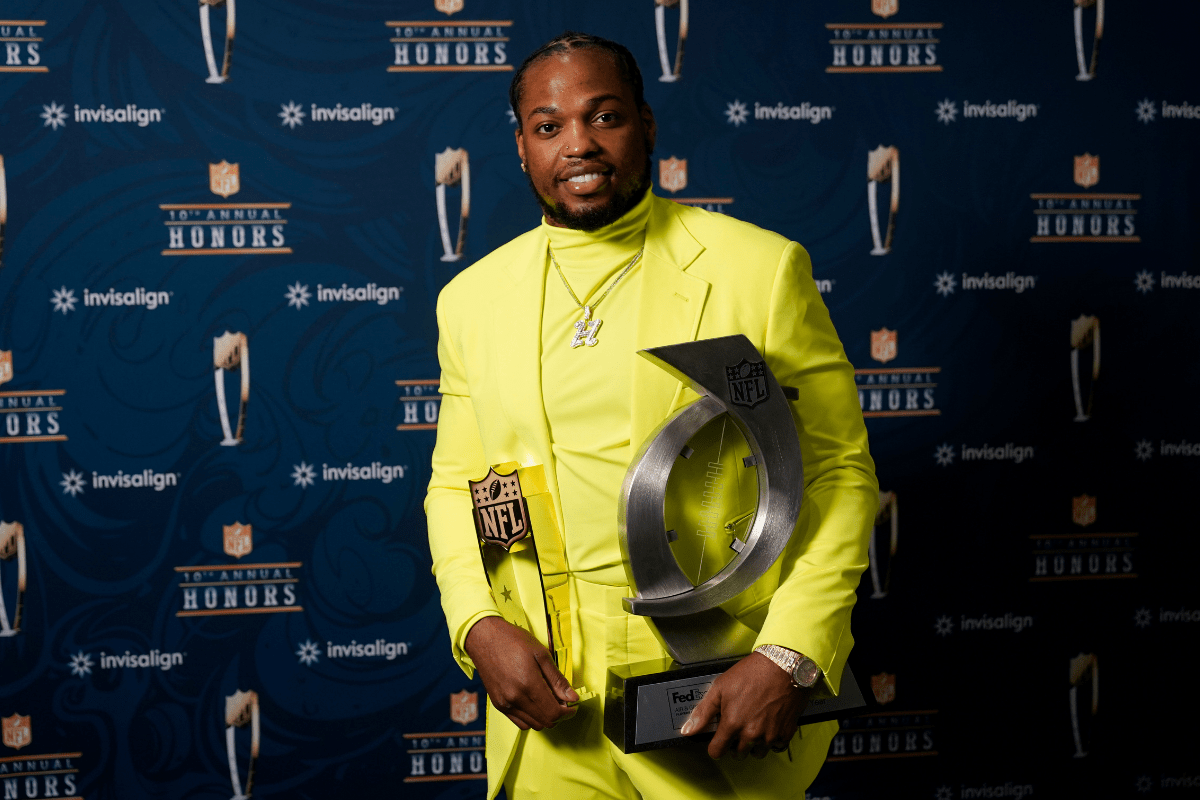 AP Photo/Charlie Riedel
Tennessee Titans running back Derrick Henry is an unstoppable force on the football field. He sheds tacklers with a dominant stiff arm and has recently enjoyed back-to-back seasons as the NFL's rushing leader.
The former University of Alabama standout has emerged as one of the best offensive weapons in the game. He also has the support of his biggest fan: girlfriend Adrianna Rivas.
Who is Derrick Henry's Girlfriend Adrianna Rivas?
RELATED: Derrick Henry Has Been Growing Out His Hair Since Elementary School
Derrick Henry has been dating Adrianna Rivas since 2016. Rivas grew up a fan of the Dallas Cowboys, but has since changed allegiances to support her superstar boyfriend.
The happy couple had their first child together in May 2020, daughter Valentina Allure Henry, whom they released sonogram photos of on social media prior to her delivery.
Rivas was born in Odessa, Texas and attended the University of Texas. She has a degree in public relations and has worked as a guest service representative for Marriott International as well as an account executive at Technifax Office Solutions.
The pair currently reside in Nashville, Tennessee, and are the proud parents to Valentina and their dogs, Nala and Nino, whom they frequently post photos of on Instagram.
Derrick Henry Football Career
Derrick Henry grew up in Yulee, Florida and emerged as a football superstar at Yulee High School. He then took his talents to Tuscaloosa and starred as a Heisman Trophy winning running back under Crimson Tide head coach Nick Saban.
Following his sensational college career, Henry was a second round pick in the 2016 NFL Draft. He's played five seasons in the NFL, making two Pro Bowls and racking up 5,860 rushing yards and 55 touchdowns.
Despite having yet to play in a Super Bowl, Henry has made some memorable moments on the field, though none stand out quite like his dominant stiff arm on Bills cornerback Josh Norman.
Henry seems to be getting better year after year. And with his loving girlfriend and beautiful daughter cheering him on, the sky is the limit for the running back who is quite literally built different.