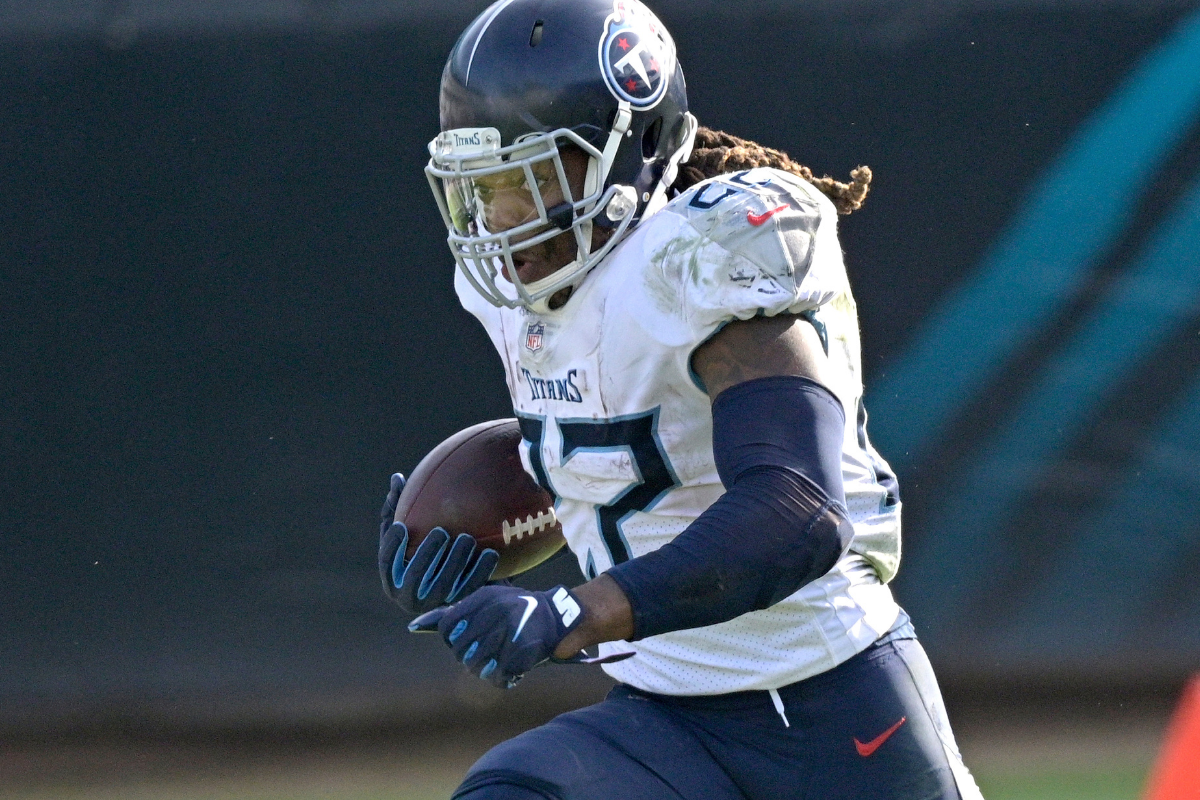 AP Photo/Phelan M. Ebenhack
The legend of Derrick Henry is ever-growing. Stories about the Tennessee Titans running back and 2020 Offensive Player of the Year are even more titanic than Henry's shadow. That's tough to do. Henry is a Titan, after all.
So it's all the more impressive when this 6-foot-3, 247-pound behemoth is clocked running at over 21 mph during a National Football League game. He hasn't been clocked running over the neighborhood speed limit just once. The radar gun caught Henry running that fast three times and in three separate seasons.
That being said, just how fast is Tennessee star NFL player Derrick Henry? To understand what the AFC is up against, you have to understand Henry.
Derrick Henry NFL Career
Derrick Lamar Henry Jr. is a Yulee, Florida, born American football running back who plays for the NFL's Tennessee Titans.
He played his college football career with the famed Alabama Crimson Tide. Henry won a Heisman Trophy, CFP National Championship, Maxwell Award and Walter Camp Award during his college career. He was also a unanimous All-American. NCAA defenses feared Henry for his speed and running strength. He brought both qualities with him to the NFL.
The Titans selected Derrick Henry with the 45th draft pick of the 2016 NFL Draft. During his short career, Henry has made one All-Pro team and two Pro Bowls. He is also the reigning regular-season NFL Offensive Player of the Year.
Under head coach Mike Vrabel, the Titans have been to three playoffs since adding Henry, where they lost to the New England Patriots, Kansas City Chiefs and Baltimore Ravens. Henry's powerful running style has led to a recent resurgence in Tennessee.
Everyone knew Henry was powerful before entering the league, but nobody knew how fast he was. Until his Pro Day and the NFL Combine, that is.
Derrick Henry 40 Time
RELATED: Derrick Henry's Longest TD Run in NFL History: 99 Yards in 16 Seconds
Derrick Henry had a big day in Indianapolis at the 2016 NFL Scouting Combine. King Henry posted titanic numbers with a 37-inch vertical jump and equally impressive broad jump, bench press reps and cone drills.
His vertical leap raised eyebrows, but it was his 40-yard dash time that turned heads. Clocked in at 4.54 seconds, nobody knew someone that large could move so fast. But he's only gotten quicker in the NFL.
How Fast is Derrick Henry?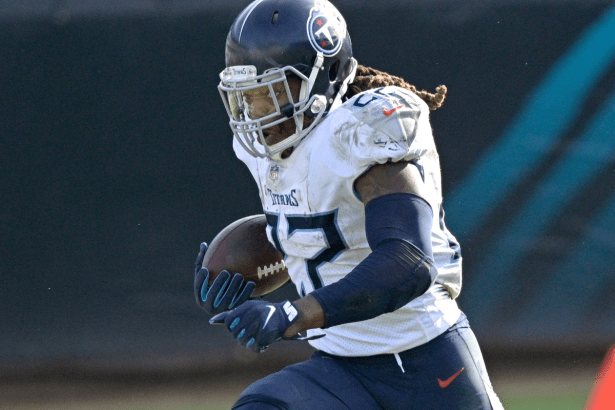 In December 2017, the athletic Henry took a flip from Marcus Mariota and exploded into the Houston Texans secondary. Not even J.J. Watt stood a chance. The NFL's Next Gen Stats recorded Henry sprinting at 21.64 mph.
Henry flashed again in 2018, striking 21.74 mph in this touchdown run against the Jacksonville Jaguars. The Jaguar cornerbacks could barely touch him.
Henry did it one more time against his favorite punching bag, the Houston Texans, in 2020.
No wonder he won Offensive Player of the Year. They radared Henry at 21.62 mph. Though the lowest of his speeds, it's still faster than Tom Brady. It's faster than a lot of things, actually.
Henry is Faster Than a Roadrunner
We can't talk speed without talking Usain Bolt. The Jamaican world record holder is a quick point of reference for any sprinter. Bolt's average speed is about 23 mph, and he has a top speed of 27.
Henry can't match those numbers, though San Francisco 49er Raheem Mostert did near 23 twice last season. Rounding Henry's high speed up to 22 mph helps with guesstimations.
Derrick Henry can outrun pigs, squirrels, elephants and roadrunners, sure to be helpful at the county fair. He can't catch Jack Russell Terriers, law-abiding drivers in a school zone or Usain Bolt. Still, he's pretty fast.
Derrick Henry is faster than a black mamba snake, a brown bear, a white polar bear and the blue breeze of non-threatening wind. He's not as fast as a professional cyclist, but he can easily outrun an amateur. He may not be as fast as a cheetah, but he could run with the bulls in Pamplona, Spain, and the horned animals would have no shot catching him.
Derrick Henry's monstrous frame has already brought the running back fame. It's his speed that surprises you. But it's with that same speed that Henry is rushing into the NFL record books.