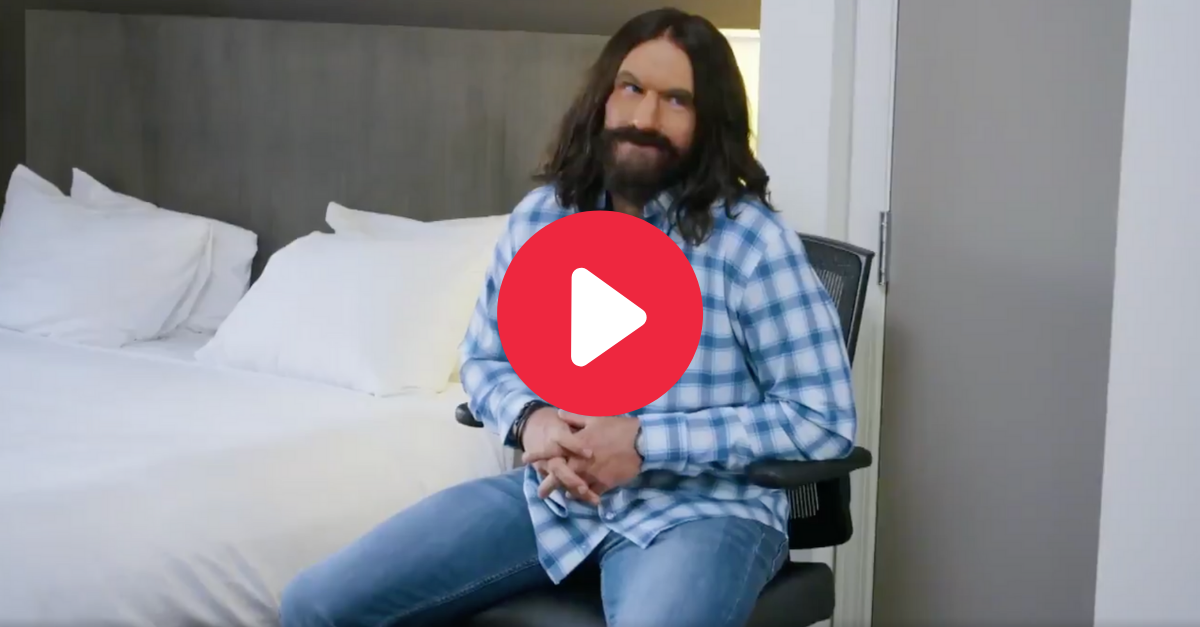 Screenshot from Twitter
The New Orleans Saints were bounced from the NFL playoffs. Saints fans are probably still pretty upset about it, too. The show must go on, but that's not stopping star quarterback Drew Brees from being on the television.
On the field, Brees is one the best players to ever step foot on the gridiron. Off the field, he's one of the greatest humans alive. He's also a co-owner and partner of Walk-On's Sports Bistreaux, a national chain with locations in six different states currently. The former Super Bowl champion and future Hall of Fame quarterback is very passionate about it, too.
So on Wednesday night, January 8, 2020, Brees completely changed his look, went under the alias of Chris, and starred in an episode of "Undercover Boss" on CBS with co-founder and CEO Brandon Landry.
Saints QB Drew Brees in Undercover Boss
Rocking a full beard with long hair, Saints quarterback Drew Brees looks nothing like he usually does. Neither does fellow co-founder Brandon Landry. That's obviously the whole point of the show, but, man, they did an incredible job disguising one of the most recognizable people in sports, especially in Louisiana.
"It's actually even better than I thought it was gonna be," Brees said. "How did I just become Matthew McConaughey?"
On the reality show, Brees goes to work as a dishwasher at the sports bar and it's great to watch.
The headquarters of Walk-On's Bistreaux & Bar is in Baton Rouge, Louisiana, the home of the LSU Tigers.
Drew Brees Undercover Boss Full Episode
If Saints fans don't want to watch football this weekend after the NFC Wild Card game loss to the Minnesota Vikings, perhaps they can replay this episode for a few hours until the College Football Playoff National Championship Game.
After all, anything with Drew Brees has to be much better than tuning into Seahawks-Packers and Vikings-49ers in the NFC and Titans-Ravens and Texans-Chiefs in the AFC, right?