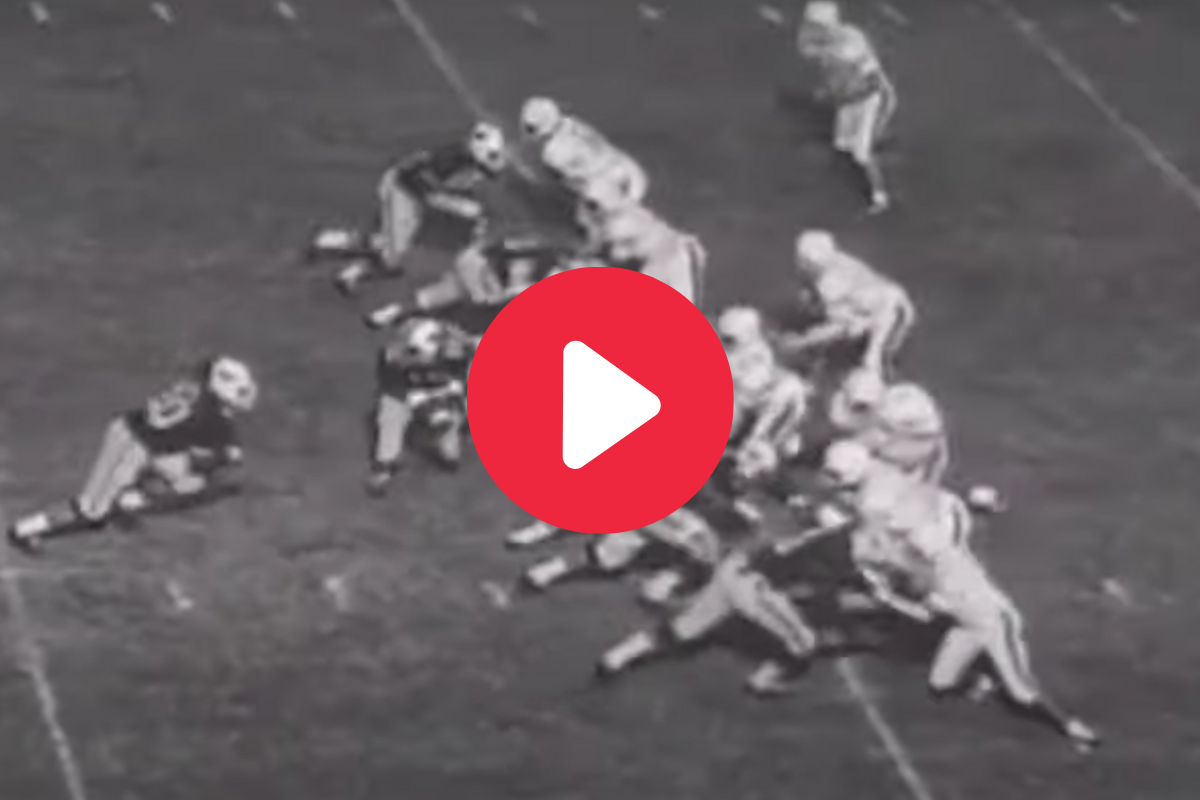 Screenshot from YouTube
When discussing the greatest running backs in NFL history, Earl Campbell should be at the top of your list.
Nicknamed The Tyler Rose, Campbell brought an aura of confidence and perseverance to the backfield wherever he played.
Before his exploits with the Texas Longhorns and Houston Oilers, he was a high school football force, and his highlights are amazing to watch.
Earl Campbell in High School
Earl Campbell played for the John Tyler High School football team in Tyler, Texas.
As seen in this black-and-white footage, he couldn't be stopped. Campbell gained chunk yardage at will and reached the end zone frequently. His statistics are equally gaudy.
In his senior season, he totaled 2,036 rushing yards. His team won the state championship game against Robert E. Lee High School. In addition to his work on offense, Campbell also played linebacker, but it was clear that he had a future as a rusher.
Campbell had received plenty of looks, including from legendary Oklahoma head coach Barry Switzer, but Campbell chose to remain in-state. He would play his college football for Darrell Royal and the University of Texas in Austin.
Earl Campbell at Texas
RELATED: Vintage Barry Sanders High School Highlights Are Pure Gold
Earl Campbell would go on to have one of the finest collegiate careers in history. He ended with 40 touchdowns over four years and earned multiple All-American nominations.
The highlight of his time with the Longhorns was his 1977 season, during which he won the Heisman Trophy. The Longhorns won the Southwest Conference over Texas A&M but lost to Notre Dame in the Cotton Bowl.
Campbell had nothing left to prove in college and was set to join the National Football League.
Earl Campbell in the NFL
Houston Oilers head coach Bum Phillips was a believer in Campbell and took him with the first-overall pick in the 1978 NFL Draft. B
efore the team moved to Tennessee, the Oilers had some successful seasons, and Campbell was a big reason why. He reached the playoffs in his first three seasons and earned the Associated Press Rookie of the Year award in 1978.
Additionally, he earned five Pro Bowl nominations, was named to the All-Pro team three times and won the league's Offensive Player of the Year award from 1978-80.
Campbell struggled with injuries for the first time in 1982, and after a stint with the New Orleans Saints, his NFL career ended in 1985 with 74 TDs. He is a deserving inductee of the Pro Football Hall of Fame.
Earl Campbell is truly an all-time great football player. Scouts were confident in his high school track record, and these highlights proved they were right to believe in him.