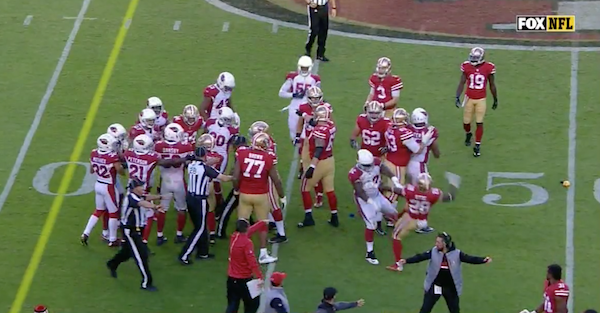 Clippit screenshot
A chippy NFC West divisional matchup resulted in three ejections after a late hit on San Francisco 49ers quarterback C.J. Bethard.
The 49ers didn't take kindly to the hit and chaos broke out before Frostee Rucker, Haason Reddick and Carlos Hyde were all ejected for fighting.
It was the third brawl of the day after A.J. Green and Jalen Ramsey were ejected earlier and Mike Evans escaped punishment for cheapshotting a New Orleans Saints player for getting into it with Jameis Winston.