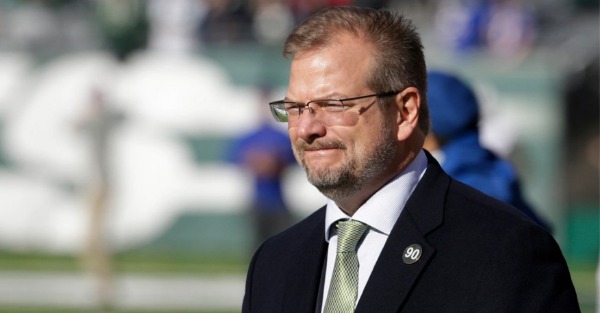 Around the NFL via Twitter
Move over Cleveland Browns. Watch out San Francisco 49ers. There may be a new bottom feeder in the NFL.
The woebegone New York Jets, who are cutting veteran players like overgrown weeds, could be horrendously bad. How bad? An anonymous general manager told the Sporting News the team "will struggle to win more than two games this year." This comes on the heels of another executive saying the Jets have the worst NFL roster in a decade.
RELATED: The New England Patriots through shade at the lowly New York Jets
No wonder. The Jets have spent the offseason cutting productive players like linebacker Davis Harris, center Nick Mangold, wide receiver Brandon Marshall and kicker Nick Folk. The team has said it will either trade or release wide receiver Eric Decker. They have arguably the worst quarterback situation in the league, with 38-year-old Josh McGown backed up by he uninspiring pair of Bryce Petty and Christian Hackenburg. All of that adds up to a season of real pain.
While general manager Mike Maccagnan and head coach Todd Bowles insist the team isn't tanking, many disagree, pointing to a loaded 2018 quarterback class that could contain as any as three potential franchise signal callers — something the Jets haven't had since Joe Namath.
On the bright side, two wins should be bad enough for the first or second pick. On the down side, long-suffering Jets fans will simply believe their team will find a way to pick the wrong player.