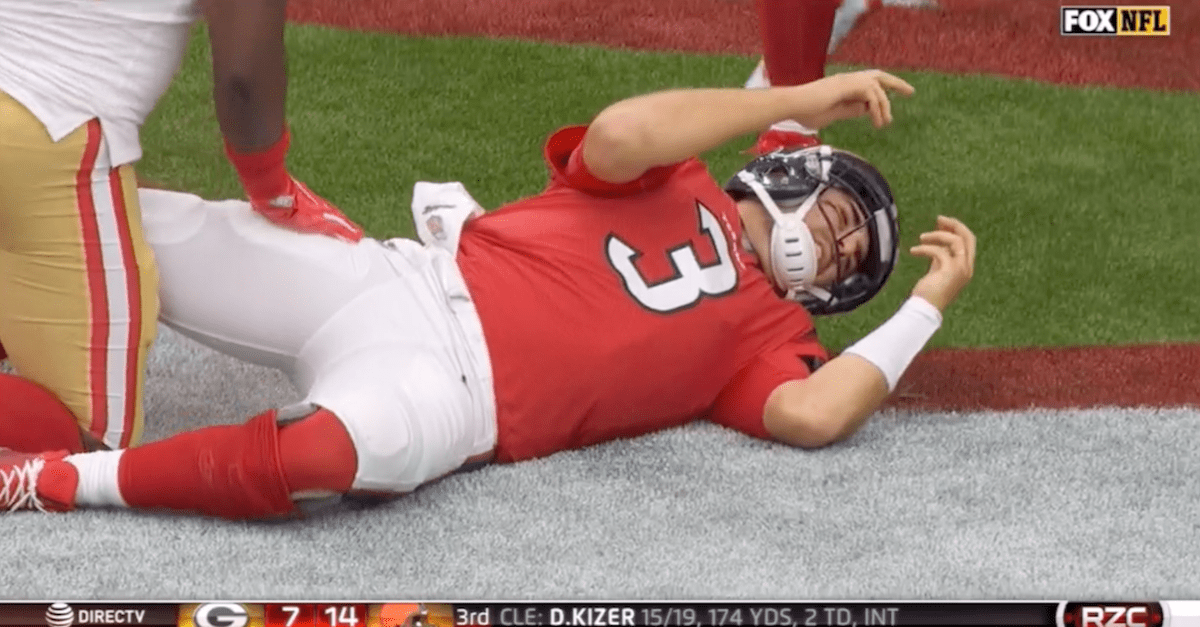 GFYCat/Screenshot
Concussions have been a topic of conversation in the NFL world for some time and with good reason. However, the actions of the Houston Texans in regards to quarterback Tom Savage on Sunday may provide a flash point for the discussion and not in an ideal way.
In the midst of a 26-16 loss to the San Francisco 49ers, Savage took a horrifying hit and appeared to seize in the immediate aftermath.
However, Savage was allowed to return to action, prompting outrage from many both inside and outside the game of football.
As a result, Mike Florio of Pro Football Talk reports that an investigation will take place with regard to the incident and whether the parties on the scene accurately followed the concussion protocol surrounding Savage. The report also brings word from NFL spokesman Joe Lockhart and it indicates that "one of the key questions will be whether the ATC spotters properly transmitted video of Savage in apparent distress, with hands shaking while on the ground, to the sideline personnel responsible for assessing Savage." Apparently, the gruesome footage containing Savage's immediate reaction to the hit was not provided to those making the decision.
This, along with the Russell Wilson saga from a previous week, will be interesting to monitor on a number of levels. Stay tuned.