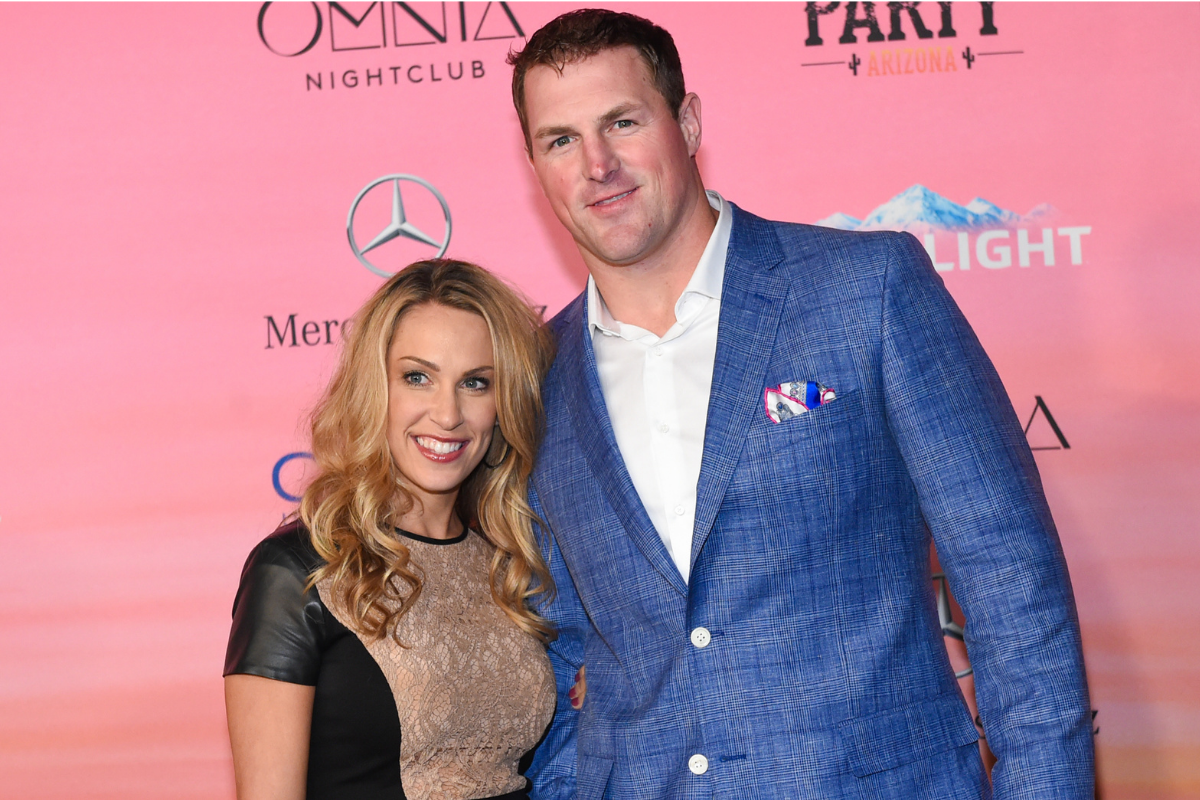 Photo by Scott Roth/Invision/AP
Former Dallas Cowboys star and current Las Vegas Raiders tight end Jason Witten has enjoyed one of the most successful careers from his position in NFL history.
The 38-year-old tight end has been a mainstay on the gridiron since entering the league in the 2003 NFL Draft as a third-round pick by the Cowboys, and American football fans have witnessed him grow throughout his career, dating all the way back to his college football playing days.
The 11-time Pro Bowl tight end briefly retired from football for a stint in the broadcast booth on ESPN's Monday Night Football, but returned to the Cowboys in 2019.
Despite a busy home life with his wife Michelle and their children, the urge to return to football proved too much for Witten to resist.
Jason Witten's Wife
RELATED: Clay Matthews? Wife is an HGTV Star
Jason and Michelle Witten were high school sweethearts at Elizabethton High School in Tennessee and both attended the University of Tennessee where she went to nursing school and worked at the school medical center. It's unknown when the pair officially got married, though Witten posted to Instagram wishing Michelle a happy anniversary in July 2018.
The couple currently reside in Westlake, Texas, within the greater Fort Worth area, and have four children together, daughters Landry and Hadley Grace, and sons Cooper and CJ. Witten often posts pics of his family to social media.
Michelle previously worked as a trauma nurse and an emergency room nurse at the Parkland Memorial Hospital in Dallas. She also is heavily involved with the SCORE Foundation, an organization started by her and Jason which aims to combat domestic violence and promote education.
When it's all said and done, you can expect to see Witten enshrined in the Pro Football Hall of Fame in Canton. Witten didn't miss a single game with the Cowboys from 2004-2018, when he first retired, and his longevity in the sport has enabled him to set some impressive records, including most receptions by a Cowboy in franchise history.
While Michelle might wish Witten was at home in the DFW area during the coronavirus outbreak and COVID-19 pandemic, the 38-year-old has managed to stay healthy while having in a diminished role in Las Vegas.