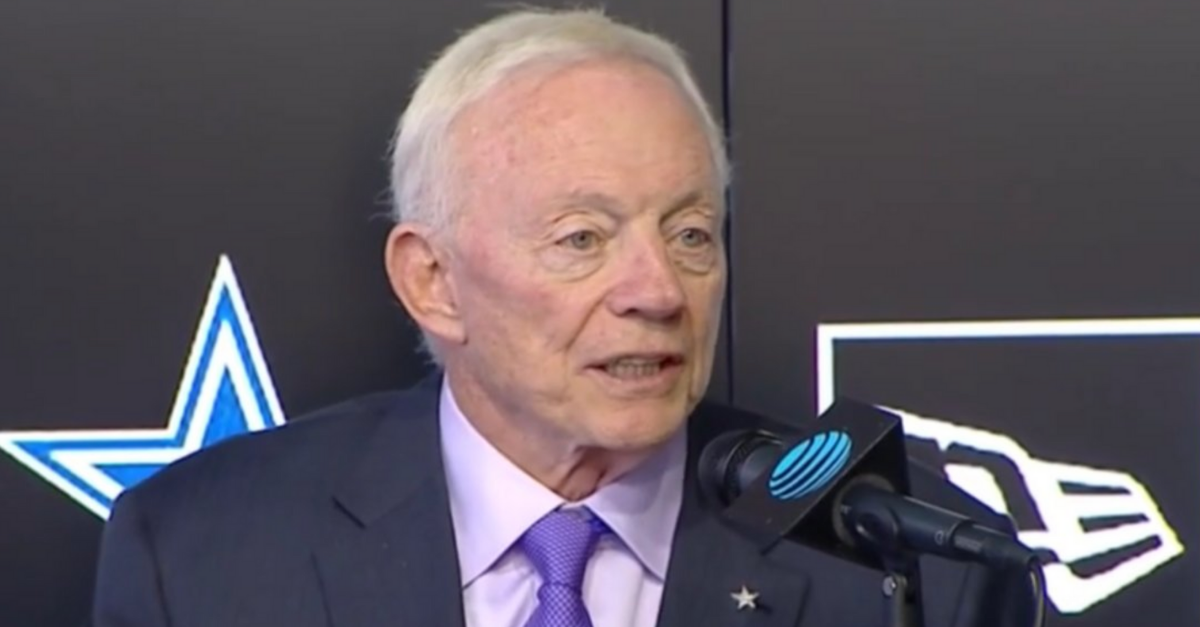 Twitter: @dallascowboys
Remember the days when a Dez Bryant reunion with the Dallas Cowboys was weirdly possible and perfect? Well, that was less than a week ago and those sentiments likely no longer exist.
You can probably forget about the 29-year-old Bryant preferring to sign with America?s Team again. It hasn?t happened yet, and despite the Cowboys being in desperate need of a quality wide receiver, the latest comments by owner Jerry Jones on Tuesday morning might mean it will never happen.
On 105.3 The Fan, Jones said Dallas has not had ?true No. 1? wide receiver for ?several years.?
RELATED: Forbes Names NFL's Most Valuable Franchises
Whoa. Is this for real? The Dallas Cowboys definitely don?t have a major pass-catching threat in 2018, but for several years? Talk about a slap in the face to Bryant, the franchise?s leader in receiving touchdowns who was released in April.
A 6-foot-2 talented wide receiver and three-time Pro Bowler, Bryant made countless plays for the Cowboys since they took him the first round of the 2010 NFL Draft from Oklahoma State. Having 531 receptions for 7,459 receiving yards with 73 receiving touchdowns is nothing to scoff at.
But Jones, the team?s owner and general manager, doesn?t feel like head coach Jason Garrett, former quarterback Tony Romo and present quarterback Dak Prescott had a legitimate No. 1 target for several years? That?s some major shade thrown right there.
At the moment, Bryant might not be Houston Texans wide receiver DeAndre Hopkins or Atlanta Falcons wide receiver Julio Jones, both of whom Jerry Jones specifically said, ?Those are the guys. There are not but about a handful of those in the NFL.?
Jones? point is very well taken. Of course having a game-changing wide receiver is a dime a dozen, but if he didn?t feel like Bryant was the guy, then why did he roll with him for so long? Or, better yet, why didn?t he go get that No. 1 receiver in his eyes to pair alongside or replace Bryant with? The joke is on him, too.
The Cowboys are still without a big playmaker and Bryant is still a free agent. What could have been a perfect reunion has turned weird and ugly.