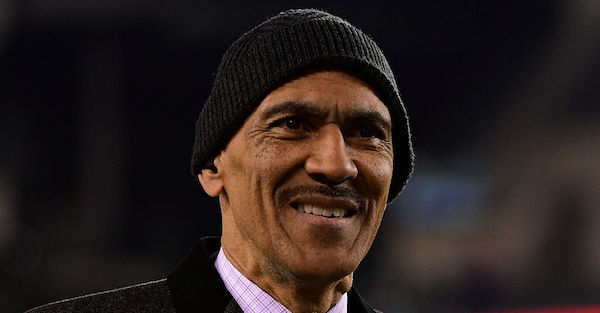 Corey Perrine/Getty Images
PHILADELPHIA, PA - DECEMBER 22: Tony Dungy, former Indianapolis Colts head coach and current NFL analyst, smiles as fans cheer on from the sidelines before the Philadelphia Eagles host the New York Giants at Lincoln Financial Field on December 22, 2016 in Philadelphia, Pennsylvania. (Photo by Corey Perrine/Getty Images)
Josh McDaniels is staying in New England and that decision continues to inspire reaction on all sides. The Patriots offensive coordinator spurned a job as the head coach of the Indianapolis Colts at the final hour and, in the aftermath, Colts GM Chris Ballard insisted that the rivalry between the two franchises is "back on" in earnest.
Beyond that, even McDaniels' own agent had some less than stellar thoughts about the move (or lack thereof) and NBC analyst Tony Dungy joined the party on Wednesday morning. First, the MMQB posted an article that included a reference to McDaniels' comfort level in Foxboro when compared to Indianapolis.
Dungy, who once acted as the Colts head coach, then quickly responded and, even without reading the piece itself, he had sharp thoughts about McDaniels and the way it all went down.
Dungy is far from the only person to question McDaniels but his point about the assistant coaches lined up by the presumed regime is one that is often overlooked. It is a big story that McDaniels simply chose to remain in New England but his singular action affects a lot of coaches and personnel around the league, giving even more life to a story that no one seems to love outside of Foxboro.