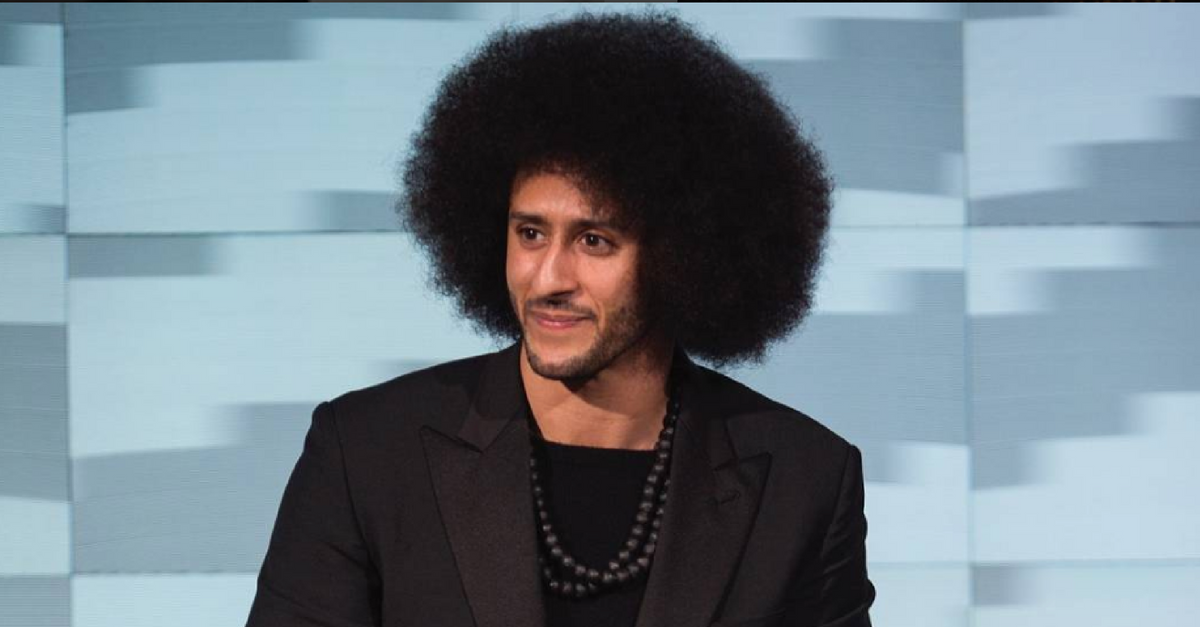 Instagram: @kaepernick7
Colin Kaepernick hasn?t taken a single snap in the National Football League since 2016, and he hasn?t signed with a team this offseason, so it?s pretty obvious he wouldn?t be featured in the prominent video game Madden 19. Apparently somebody didn?t even want his name on one of the game?s songs, either.
Kaepernick, the quarterback for the San Fransisco 49ers from 2011-16 and the official ignitor of the racial injustice protests during the national anthem in the NFL, apparently had his name bleeped out of a rap song highlighted in the game?s soundtrack.
The actual lyric from the Big Sean verse in YG?s song ?Big Bank? is:
Feed me to the wolves now I lead the pack and s***

You boys all cap, I'm more Colin Kaepernick

I'm rare as affordable health care (oh god)

Or going to wealth from welfare (got it)
This might come as a gigantic surprise, but people went crazy over this apparent song edit.
So, who made the call here? Who had this bleeped out? And why?
There are so many questions arising, obviously, but it's not like Kaepernick and the NFL have the strongest relationship, either.
The 30-year-old Kaepernick filed a grievance agains the NFL and its owners in November 2017, accusing them of colluding to not hire him.
Perhaps that has something to do with it.
A 6-foot-4, 230-pound quarterback out of Nevada, Kaepernick was drafted No. 36 overall in the 2011 NFL Draft. He has a career completion percentage around 60 percent, has passed for over 12,000 yards, rushed for 2,300 more yards, and has accounted for 85 total touchdowns in six seasons.
The video of the edit has already become a viral sensation, and now all anyone can do is sit back and wait for something new to happen with this.