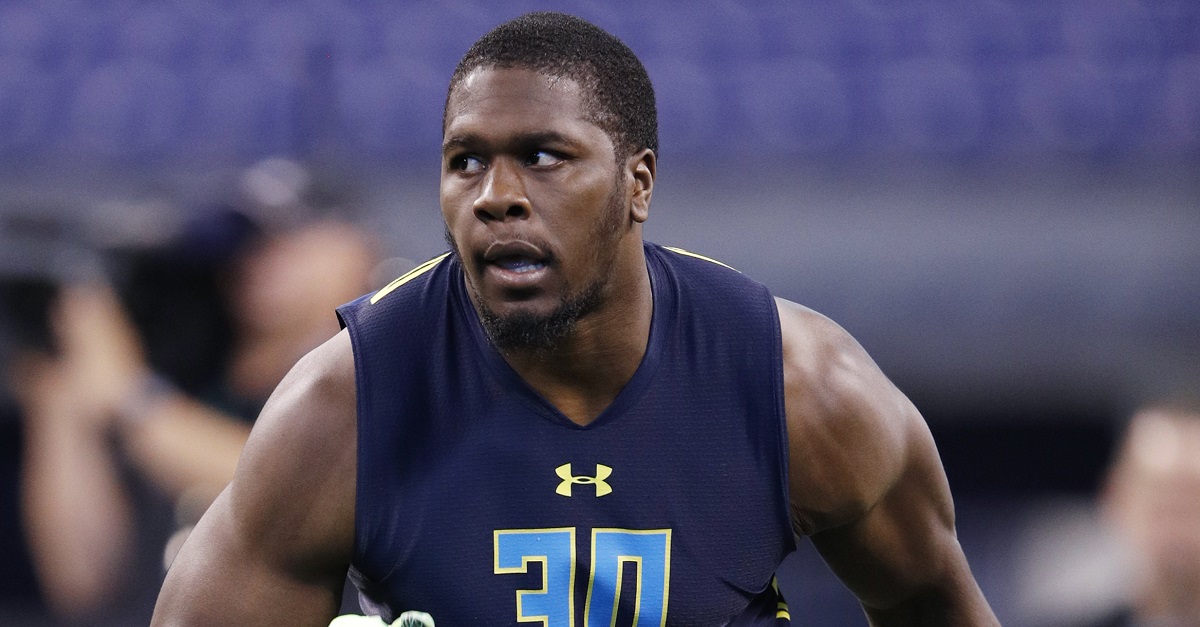 Joe Robbins/Getty Images
INDIANAPOLIS, IN - MARCH 05: Defensive lineman Malik McDowell of Michigan State participates in a drill during day five of the NFL Combine at Lucas Oil Stadium on March 5, 2017 in Indianapolis, Indiana. (Photo by Joe Robbins/Getty Images)
NFL rookie Malik McDowell's career may be in jeopardy, but that didn't stop him from getting arrested after he allegedly flipped out at a club owner over money he said he was owed, per TMZ.
McDowell, a second-round pick by the Seattle Seahawks, was reportedly arrested Sunday morning after getting into an argument about a club owing him $600. After he refused to leave and reportedly poured out bottles of liquor, McDowell was arrested. That's when he allegedly said the following:
"F*** both of ya'll hoe ass n*****, p**** ass cops, I bet I get out, I got more money than ya'll, ya'll ain't got enough money for me, p**** ass crackers, broke ass n*****."
Earlier this summer, McDowell was involved in a horrific car accident, which left the status of his rookie season up in the air. McDowell missed Seattle?s training camp and all of the preseason.
Even worse than that, we may never get to see his NFL career unfold. According to Ringer contributor Michael Lombardi?s podcast, there are rumblings that McDowell?s career may be in jeopardy.
In three seasons in East Lansing, McDowell recorded 7.5 sacks, 24.5 tackles for loss, and 88 total tackles. His production during the 2016 season didn?t live up to what many believed it should be, but he was still worth a second-round draft pick to the powers that be in Seattle.