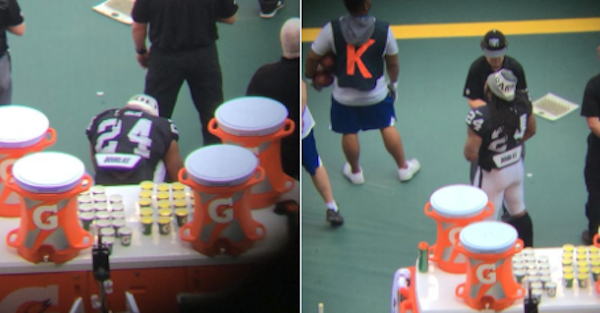 @BenVolin/Twitter
Marshawn Lynch has been the subject of plenty of national anthem criticism this year. On Sunday, he made a statement even louder, reportedly opting to stand for the Mexican anthem and kneel for the American anthem:
Marshawn Lynch was caught wearing a "Trump vs. Everybody" shirt before Oakland's game against Denver earlier this year.
Lynch has spent much of the year in plenty of controversy whether he's stood or sat during the anthem over his career.
That resulted in a bar using his jersey along with Colin Kaepernick's as doormats.
Lynch's latest decision should go over smoothly.