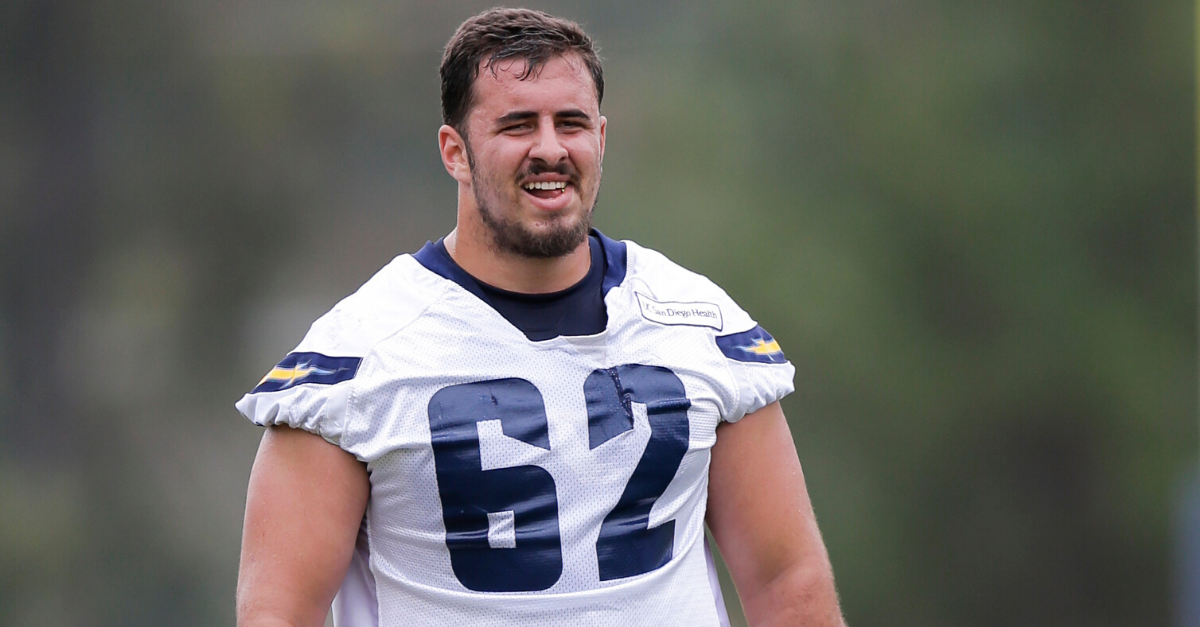 AP Photo/Gregory Bull
What started out as a nice, peaceful day on a hiking trail with family ended in an unspeakable tragedy. The exact details of what happened are yet unknown, but former NFL offensive lineman Max Tuerk has died. He was just 26 years old.
Tuerk, who played college football at the University of Southern California and spent time on the rosters of the San Diego and Los Angeles Chargers and Arizona Cardinals, passed away while hiking with his parents in California.
"Max died on June 20, 2020 while hiking with his parents on a favorite trail in the Cleveland National Forest," Tuerk's family said in a statement on social media. "Max loved his teammates, coaches, and schools. Max was a loving son and older brother and his passing leaves a giant hole in our hearts. His strength and work ethic is an inspiration to many."
The news of Tuerk's death is incredibly sad.
Max Tuerk Dies Hiking With Family
RELATED: Jim Kiick, Dolphins' Perfect Season Running Back, Dead at 73
Born in Trabuco Canyon, California, Max Tuerk was a standout at Santa Margarita Catholic High School and helped his team win a state title. The four-star recruit then committed to play for the USC Trojans and his career took blossomed from there.
Tuerk was a freshman All-American and a first-team All-Pac 12 performer by the end of his junior season. A knee injury derailed most of his senior year, but the three-year starter proved his worth and was taken in the third round of the 2016 NFL Draft by the San Diego Chargers.
Tuerk never saw the field as a rookie on the Chargers' roster and was suspended without pay during his second season. The franchise released him following the four-game suspension, and he signed with the Cardinals shortly after, where he appeared in his first and only game of his NFL career.
Although his professional career was short, Tuerk made an impact everywhere he went, including with former USC head coach Lane Kiffin and current Trojans coach Clay Helton.
"This is awful. So sad," Kiffin wrote on Twitter. "Praying for family and friends. I always loved Max and one of my favorites. #FightOnForever, Max!!!!"

"Heartbroken by the loss of Max Tuerk. Incredible person, teammate, and Trojan," Helton added. "Our thoughts and prayers go out to his family."
The cause of death is unknown, but everyone is offering condolences to the family during these uncertain times of the coronavirus pandemic and COVID-19 outbreak. It's so sad.