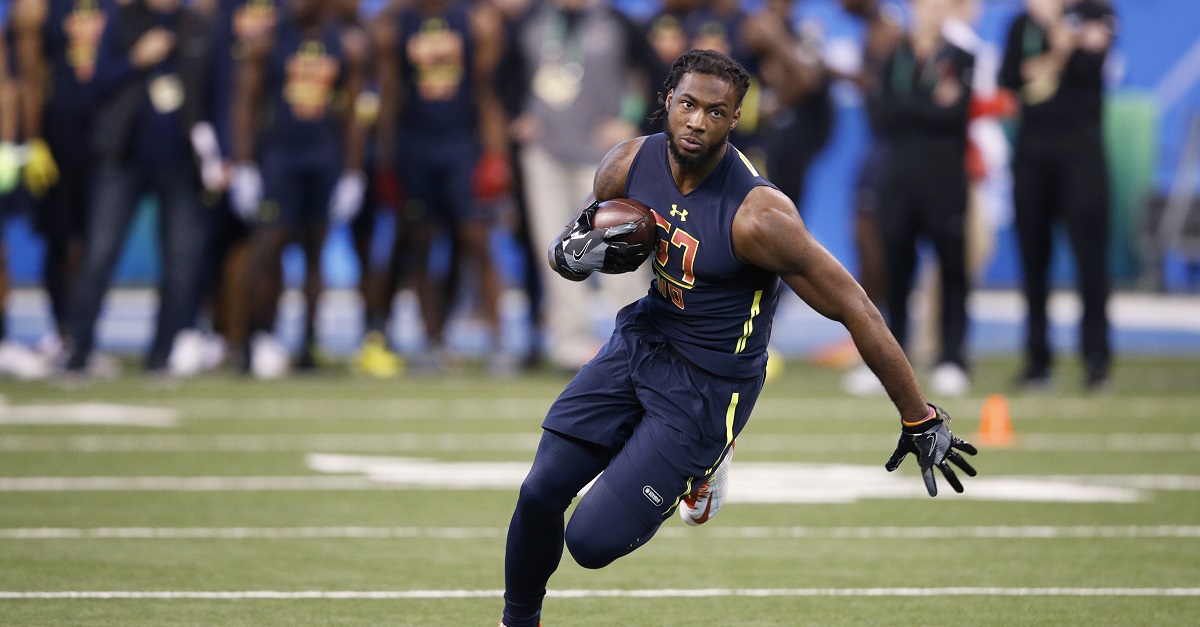 Joe Robbins/Getty Images
INDIANAPOLIS, IN - MARCH 04: Wide receiver Mike Williams of Clemson runs after catching a pass during day four of the NFL Combine at Lucas Oil Stadium on March 4, 2017 in Indianapolis, Indiana. (Photo by Joe Robbins/Getty Images)
There were talks that No. 7 overall pick Mike Williams might have to undergo season-ending surgery before he even got to play his rookie season. However, he has vehemently denied those rumors and has said he should be fine for the season. That prediction is not looking too great as he will likely miss all of training camp as he is still recovering from his back ailment.
The team released a statement on Williams' progress and his meeting with the team doctor.
"Mike saw our doctors yesterday and he will continue to progress on Dr. Robert Watkins' plan. He will rehab and strengthen his back and is not expected to practice during training camp," the team said in a statement.
Williams was diagnosed with a herniated disk after his first practice during rookie minicamp and hasn't practiced since.
Williams is supposed to be one of quarterback Philip Rivers' best targets this season, but if he never makes it onto a practice field it's just going to be another unlucky year for the Chargers. They had missed games by Tyrell Williams, Antonio Gates and other receivers all of last season.