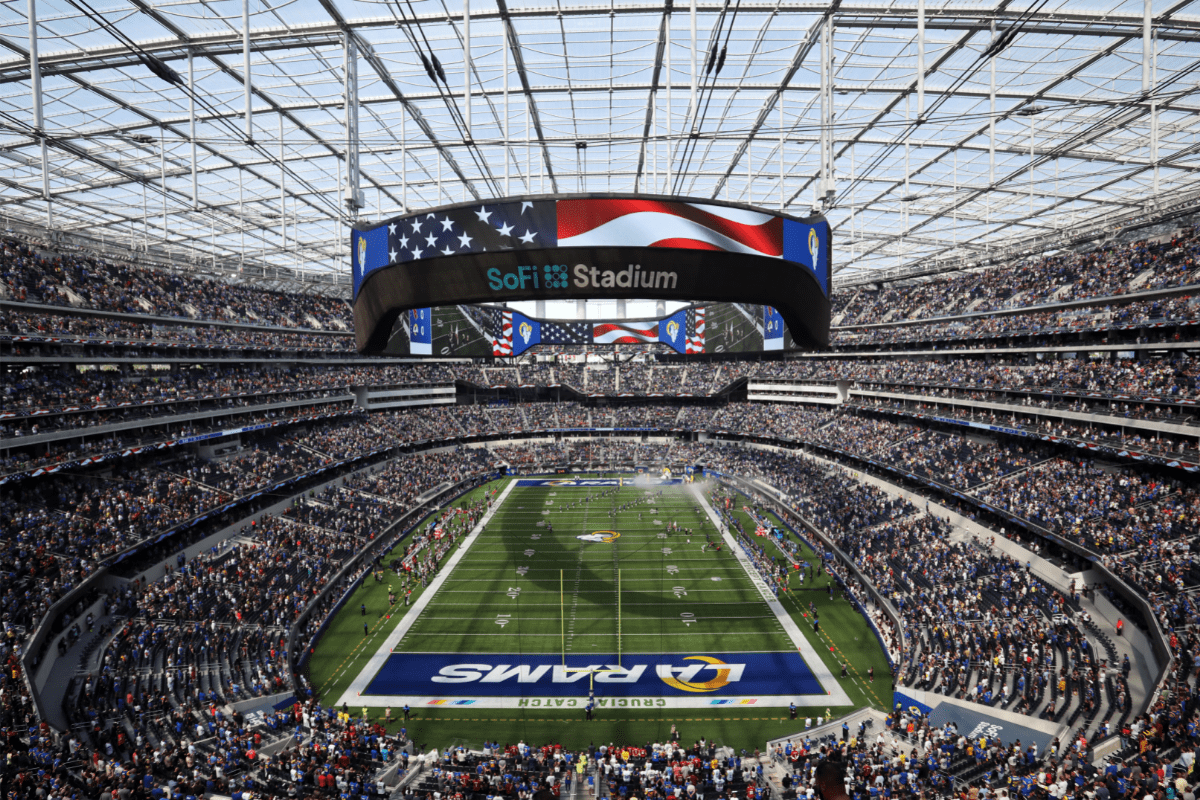 Photo by Katelyn Mulcahy/Getty Images
All you need to play a football game is 100 yards in length, 53 yards in width and two goal posts. In the NFL, attending a game is more than just watching a game, though. It's about the entire experience.
The stadium version of a meal from a local restaurant tastes different watching 22 guys run all over the field. The $15 beer is colder. The fireworks are more colorful. The music is louder. Of course, these all pale in comparison to mascots like KC Wolf pounding his head against the base of the goal posts when the Kansas City Chiefs miss a field goal.
The theatrics are the main attraction, but they're nothing without a state-of-the-art venue. NFL owners have really upped the ante for making their team's stadiums stand above the rest in recent years. Think the huge 160-foot scoreboard over the field at AT&T Stadium in Arlington, Texas. The exterior of Minneapolis' U.S. Bank Stadium resembling the Death Star. The Al Davis Memorial Torch at Allegiant Stadium overlooking the Las Vegas Strip.
It's become clear there needs to be something about your home stadium that sets it apart. Some owners and cities are more than willing to pay a pretty penny to accomplish this goal. Like, the prettiest penny the U.S. Mint has ever produced.
There are seven stadiums across the NFL that cost upwards of multiple billions of dollars to construct. They could be better classified as palaces than football venues.
The 7 Most Expensive NFL Stadiums

7. U.S. Bank Stadium
Team: Minnesota Vikings
Location: Minneapolis, Minnesota
Cost: $1.1 billion
Capacity: 73,000
Opened: 2016
6. Levi's Stadium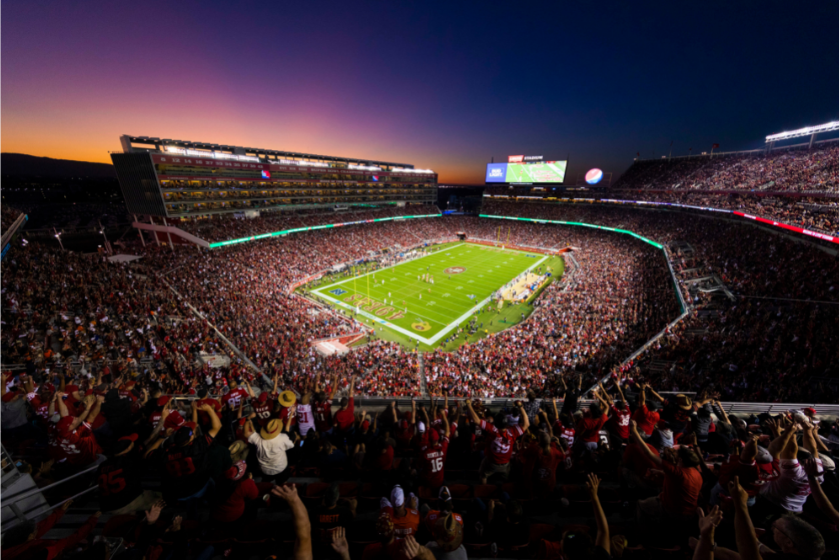 Team: San Francisco 49ers
Location: Santa Clara, California
Cost: $1.2 billion
Capacity: 68,500
Opened: 2014
5. AT&T Stadium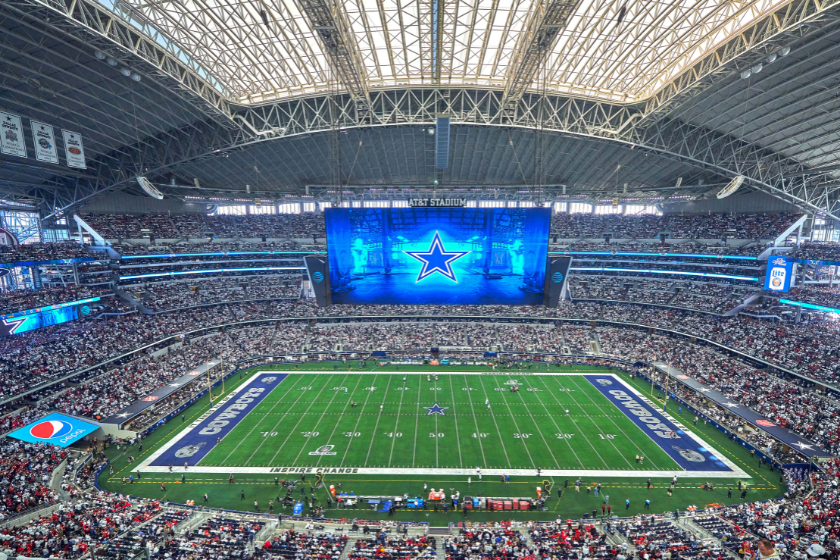 Team: Dallas Cowboys
Location: Arlington, Texas
Cost: $1.48 billion
Capacity: 80,000
Opened: 2009
4. Mercedes-Benz Stadium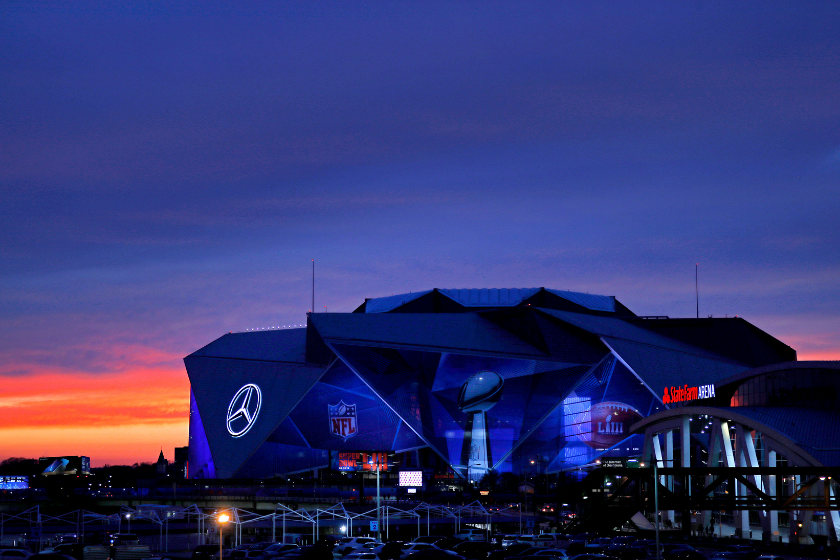 RELATED: The 12 Oldest NFL Stadiums Have Endless History
Team: Atlanta Falcons
Location: Atlanta, Georgia
Cost: $1.5 billion
Capacity: 75,000
Opened: 2017
3. MetLife Stadium
Teams: New York Giants & New York Jets
Location: East Rutherford, New Jersey
Cost: $1.7 billion
Capacity: 82,500
Opened: 2010
2. Allegiant Stadium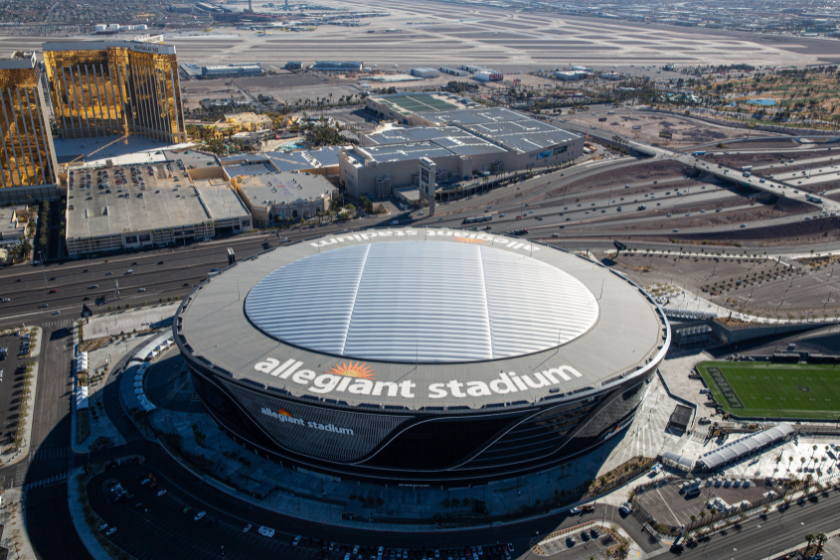 Team: Las Vegas Raiders
Location: Paradise, Nevada
Cost: $1.9 billion
Capacity: 65,000
Opened: 2020
1. SoFi Stadium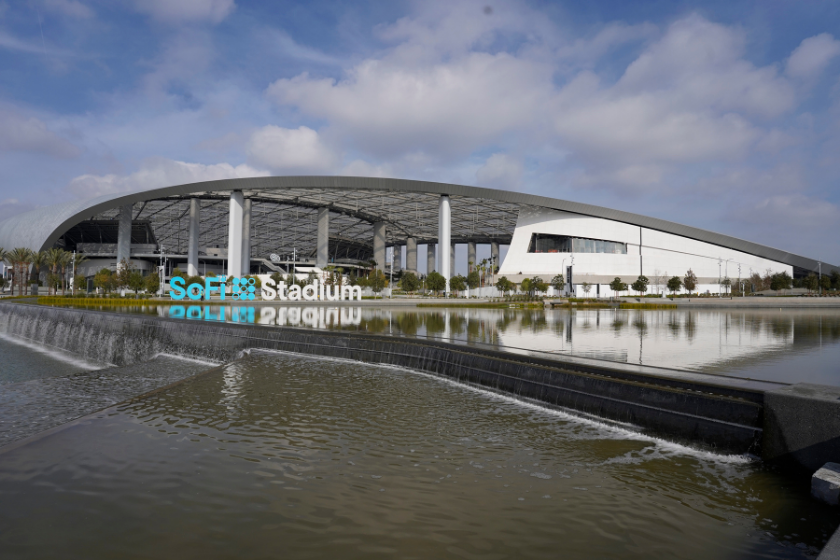 Teams: Los Angeles Rams & Los Angeles Chargers
Location: Inglewood, California
Cost: $5.5 billion
Capacity: 70,000
Opened: 2020
Next Most Expensive
Lucas Oil Stadium (Indianapolis Colts): $960 million
Ford Field (Detroit Lions): $950 million
Lincoln Financial Field (Philadelphia Eagles): $940 million
Solider Field (Chicago Bears): $850 million
Related Videos