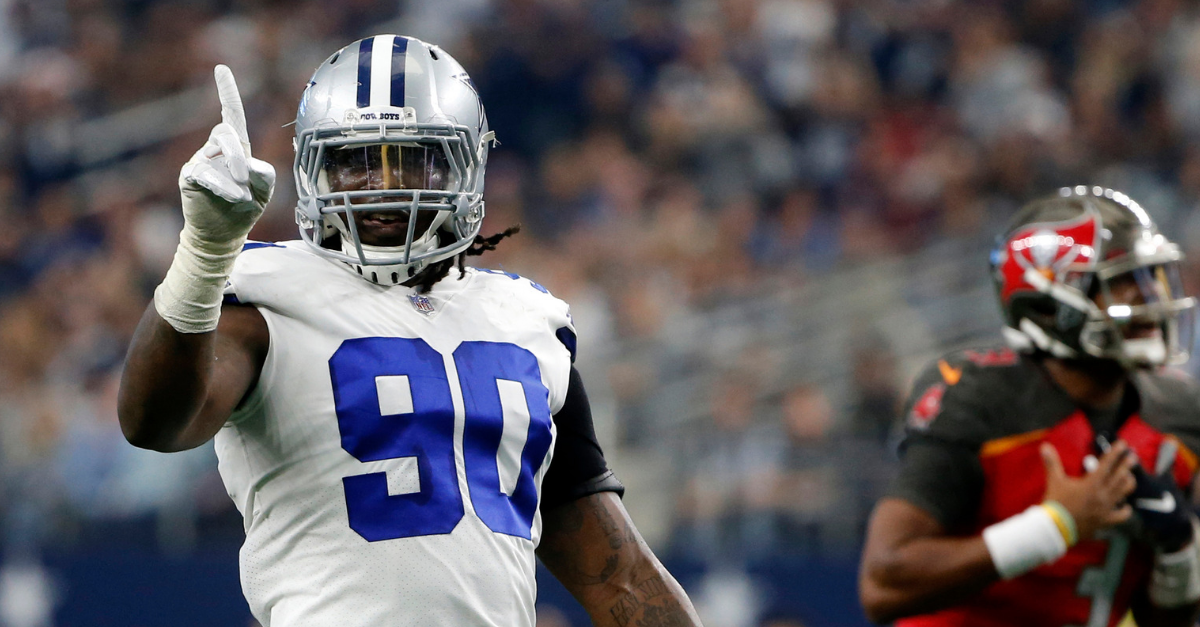 AP Photo/Michael Ainsworth
When it comes to the most valuable sports teams in the world, there's only one king of that castle. After purchasing the Dallas Cowboys for the small fee of $140 million back in 1989 ? at a time when the franchise was losing $1 million per month ? owner Jerry Jones built a football empire in Texas. Thanks to everything from corporate sponsorships to massive television deals, the Cowboys now lead every sports franchise with a whopping $365 million in yearly operating income.
But the NFL franchise, valued for the fourth-straight year above $5 billion by Forbes, isn't the only sports team growing at an incredible rate. On this very same list back in 2012, only one team ? English Premier League club Manchester United ? was valued over $2 billion. As of 2019, there are 52 teams across the world worth at least $2 billion, and 26 of the top 50 teams play in the National Football League.
Most Valuable Sports Teams
1. Dallas Cowboys (NFL) ? $5 billion
2. New York Yankees (MLB) ? $4.6 billion
3. Real Madrid (Soccer: La Liga) ? $4.24 billion
4. Barcelona (Soccer: La Liga) ? $4.02 billion
5. New York Knicks (NBA) ? $4 billion
6. Manchester United (Soccer: EPL) ? $3.81 billion
7. New England Patriots (NFL) ? $3.8 billion
8. Los Angeles Lakers (NBA) ? $3.7 billion
9. Golden State Warriors (NBA) ? $3.5 billion
T-10. New York Giants (NFL) ? $3.3 billion
T-10. Los Angeles Dodgers (MLB) – $3.3 billion
RELATED: Move Over, Texas: You're No Longer College Football's Most Valuable Team
The biggest movers on Forbes' list this year were English Premier League soccer club Chelsea ? valued at $2.58 billion ? which increased its value 25 percent from last year. And in the United States, where the EPL is increasing in popularity thanks to a massive TV deal with NBC, Chelsea figures to be one of the most-watched teams this season after signing 20-year-old Christian Pulisic, the highest-paid American soccer player ever.
Second on that list of movers and shakers were the NBA's Dallas Mavericks and First-Team All-Business owner Mark Cuban. The Mavericks' value increased 18 percent year-over-year, now worth $2.25 billion. International superstars Luka Doncic and Kristaps Porzingis set up Dallas to be one of the world's most-marketable NBA franchises for the next several years.
Here is a breakdown of all four major American sports leagues and what teams cracked Forbes' top 50 most valuable sports franchises for 2019:
Most Valuable NFL Teams
1. Dallas Cowboys ? $5 billion (1st overall)
2. New England Patriots ? $3.8B (7th)
3. New York Giants ? $3.3B (10th)
4. Los Angeles Rams ? $3.2B (T-12th)
5. Washington Redskins ? $3.1B (T-14th)
6. San Francisco 49ers ? $3.05B (16th)
7. Chicago Bears ? $2.9B (T-19th)
8. New York Jets ? $2.85B (21st)
9. Houston Texans ? $2.8B (T-22nd)
10. Philadelphia Eagles ? $2.75B (24th)
11. Denver Broncos ? $2.65B (26th)
12. Green Bay Packers ? $2.63B (27th)
13. Atlanta Falcons ? $2.6B (28th)
14. Baltimore Ravens ? $2.59B (29th)
15. Pittsburgh Steelers ? $2.59B (30th)
16. Seattle Seahawks ? $2.58B (31st)
17. Miami Dolphins ? $2.58B (33rd)
18. Oakland Raiders ? $2.42B (34th)
19. Minnesota Vikings ? $2.4B (35th)
20. Indianapolis Colts ? $2.38B (36th)
21. Carolina Panthers ? $2.3B (T-38th)
22. Los Angeles Chargers ? $2.28B (41st)
23. Arizona Cardinals ? $2.15B (46th)
24. Kansas City Chiefs ? $2.1B (T-47th)
25. Jacksonville Jaguars ? $2.08B (49th)
26. New Orleans Saints ? $2.08B (50th)
Most Valuable MLB Teams
1. New York Yankees ? $4.6 billion (2nd overall)
2. Los Angeles Dodgers ? $3.3B (T-10th)
3. Boston Red Sox ? $3.2B (T-12th)
4. Chicago Cubs ? $3.1B (T-14th)
5. San Francisco Giants ? $3.0B (18th)
6. New York Mets ? $2.3B (T-38th)
7. St. Louis Cardinals ? $2.1B (T-47th)
Most Valuable NBA Teams
1. New York Knicks ? $4 billion (5th overall)
2. Los Angeles Lakers ? $3.7B (8th)
3. Golden State Warriors ? $3.5B (9th)
4. Chicago Bulls ? $2.9B (T-19th)
5. Boston Celtics ? $2.8B (T-22nd)
6. Brooklyn Nets ? $2.35B (37th)
7. Houston Rockets ? $2.3B (T-38th)
8. Dallas Mavericks ? $2.25B (43rd)
9. Los Angeles Clippers ? $2.2B (44th)
Most Valuable NHL Team
1. New York Rangers ? $1.55 billion (72nd overall)
2. Well, there's always next year…