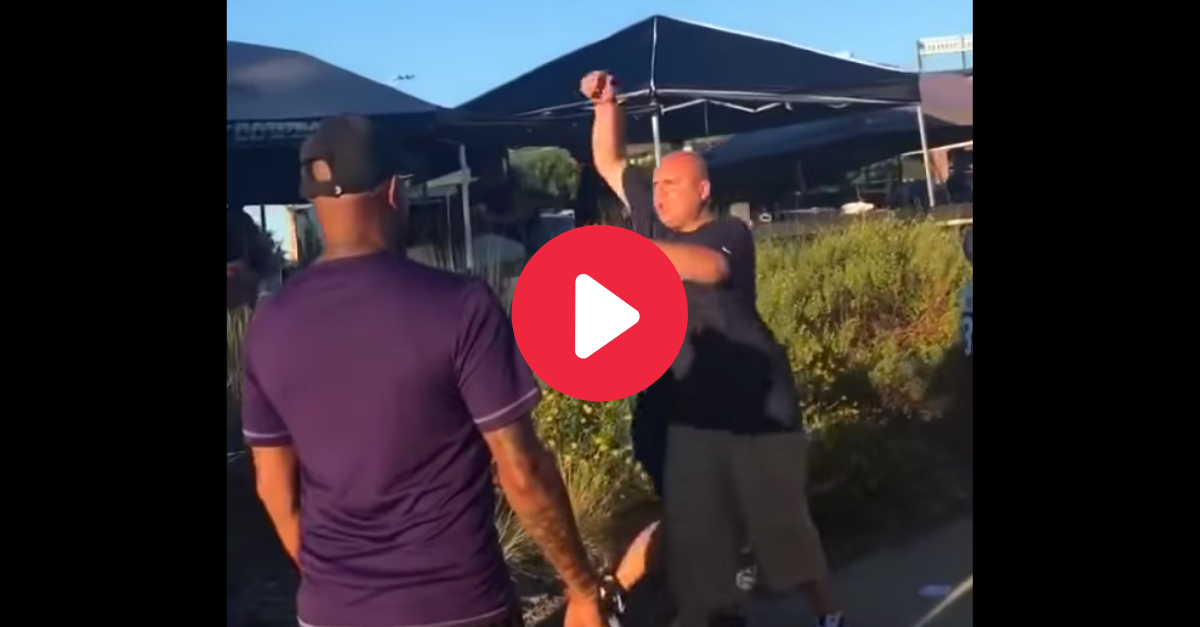 Screenshot from YouTube
Before Dallas opened its regular season against the Giants, one loud Cowboys fan chirped a bit too much to one New Yorker, and it ended up with the cargo shorts-wearing man laid out with his pants on the ground.
Unfortunately, a kid is seen in the video hovering around the middle-aged man before he talked a bit too much trash and ended up on the ground, dazed and confused.
Cowboys Fan Knocked Out with One Punch
Dallas would take another L inside the stadium, falling to the Giants for the first of two lost battles with New York on the season.
This article was originally published January 6, 2017.