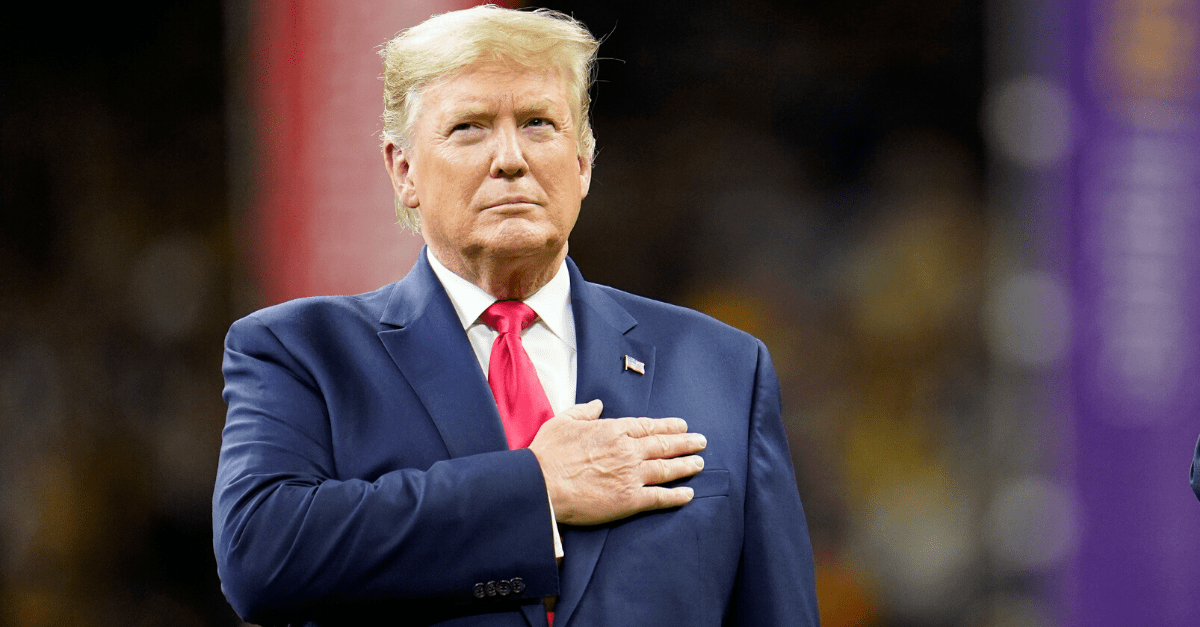 AP Photo/David J. Phillip
On February 25, 1989, the NFL changed forever. It's the day billionaire Jerry Jones officially bought the Dallas Cowboys and helped take America's Team to the next level. Things haven't always been sunshine and roses, of course, but there's no doubt the purchase was worth it.
Over the last 30-plus years, the Cowboys have won three Super Bowl rings, won the NFC East 11 times, and made it the NFL playoffs 15 times. The 'Boys have fielded Hall of Fame players and were led by legendary coaches. The resume speaks volumes.
Dallas Cowboys owner Jerry Jones originally paid $140 million to buy the team from Bum Bright, who purchased the franchise just five years earlier. Now, Dallas is worth $5.5 billion, according to Forbes.
But what if someone told you President Donald Trump once had a chance to buy the Cowboys and turned it down? It's true.
Donald Trump and the Dallas Cowboys
RELATED: Donald Trump's USFL Team Was a Football Powerhouse in the 1980s
Before Jerry Jones became the most powerful NFL owner and leading the United States' most valuable sports franchise, Donald J. Trump had the opportunity to buy the Cowboys. Back in 1984, Trump — then an owner of the New Jersey Generals in the USFL — told the New York Times he could have purchased the NFL team for "$40 million or $50 million" but declined.
Needless to say, he didn't think it was a good idea to be in the owners' chair at the time.
"I feel sorry for the poor guy who is going to buy the Dallas Cowboys. It's a no-win situation for him, because if he wins, well, so what, they've won through the years, and if he loses, which seems likely because they're having troubles, he'll be known to the world as a loser.''
Initially, Trump was correct. When Jones bought the team, the Cowboys were losing $1 million per month, according to Business Insider. That's obviously changed throughout the years, and Jones' return on investment has been massive.
The Cowboys weren't the right fit at the time, but Trump went after another NFL club in 2014, when he reportedly wanted to buy the Buffalo Bills.
Since then, President Trump has been vocal about NFL players. He called to congratulate Kirk Cousins once last season, and has been active in the discussion of former San Francisco 49ers quarterback Colin Kaepernick, his protests against social injustice and police brutality, and the league's national anthem policy.
At the end of the day, it's just crazy to think President Trump had a chance to buy the Cowboys and didn't.
This post was originally published on February 25, 2020.