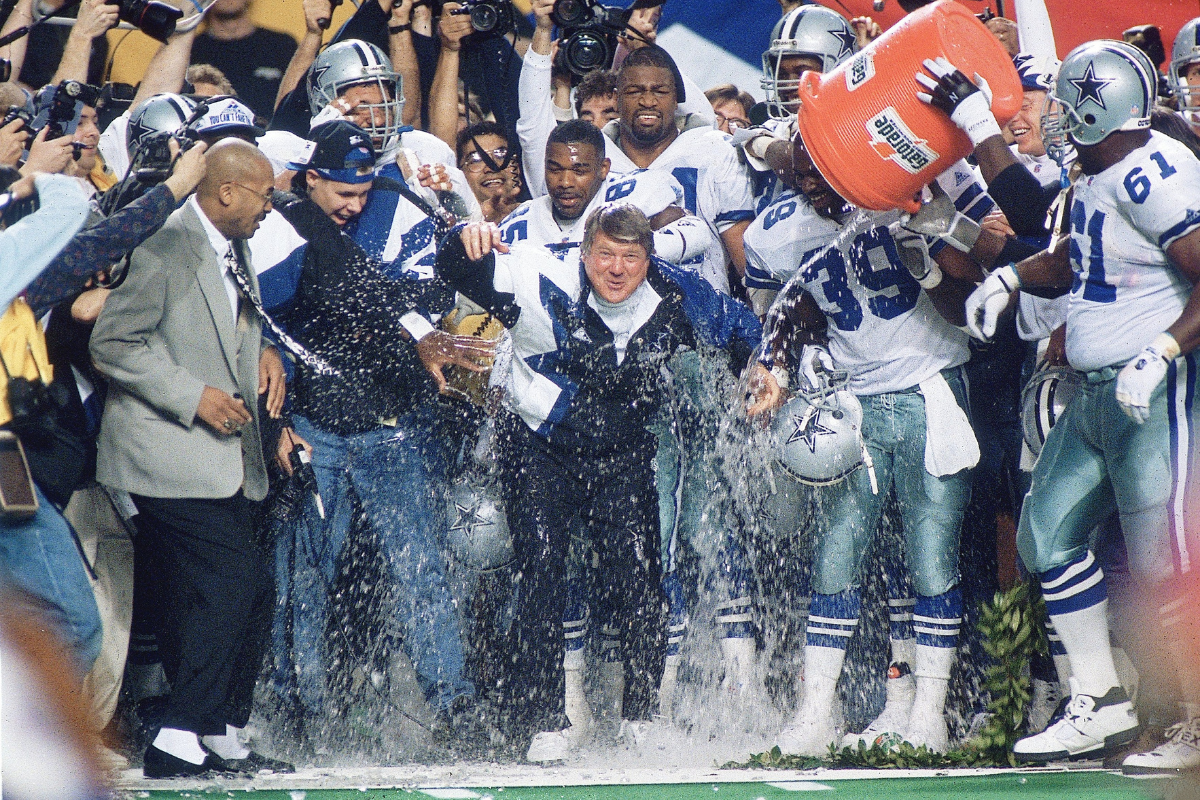 Photo by Jim Gund/Sports Illustrated via Getty Images
The Dallas Cowboys remain one of the most talked-about franchises in the NFL, if not all of sports. As a team with five Super Bowl titles to their name that makes some sense, and they do have some iconic Pro Football Hall of Fame players in their history, from quarterbacks like Roger Staubach and Troy Aikman, wide receivers like Michael Irvin and Terrell Owens to running backs like Emmitt Smith and Tony Dorsett. Even executives like Tex Schramm hold laces in the pantheon of NFL greatness, even when his impact was primarily made off the field. Additionally, according to Forbes, Jerry Jones' franchise is the most valuable in all of American sports. Needless to say, when you think about the National Football League, the Dallas Cowboys? star immediately comes to mind.
This sort of thing is how the Cowboys remain polarizing and at the forefront of the discussion even though it's been over 20 years since their last Super Bowl appearance. They are scrutinized and often despised. ESPN's Stephen A. Smith's most-tedious bit involves him luxuriating in every Cowboys loss, and if you know anything about Smith's career you know the depth to which his tedious shticks go.
Perhaps this all goes back to a nickname given to the Cowboys many years ago: America's Team. What's the story behind a sports franchise down in Texas being given this moniker?
Why Are The Cowboys America's Team?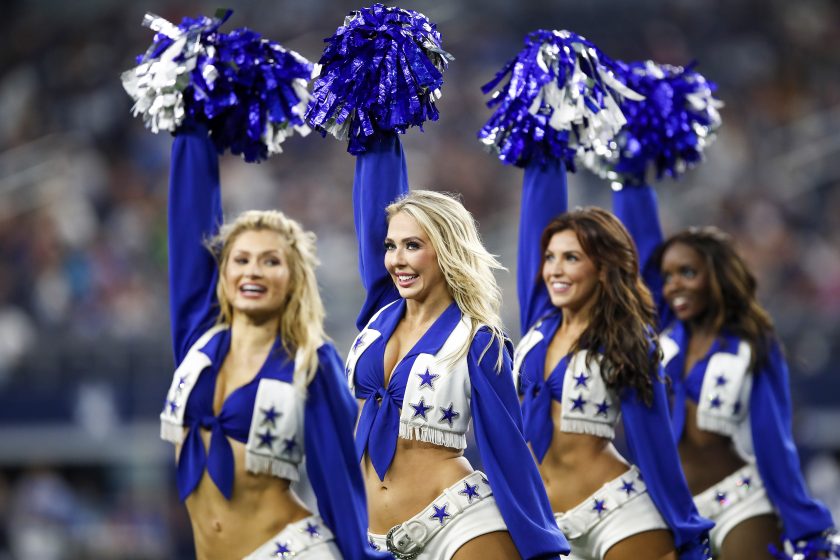 RELATED: The Best Quarterbacks in Dallas Cowboys History, Ranked
Dallas Cowboy fans may already know this one, but for this story, we have to go back to 1978.
The Cowboys were enjoying a nice patch of success, having won the 1977 Super Bowl over the Denver Broncos and returning to the Super Bowl in 1978, though they lost to the Pittsburgh Steelers.
Prior to the 1979 NFL season, the folks over at NFL Films were putting together a highlight film for the Cowboys. Bob Ryan (not the sportswriter) was working at NFL Films and was struck by the vast expanse of the Cowboys fan base. He saw stands full of Cowboys jerseys even when they were on the road, and they were on national television as much as any NFL team. Hell, somehow their cheerleaders were nationally famous!
This put a phrase into Ryan's head: America's Team. The nickname was spoken into existence in that highlight film by legendary voice of NFL Films John Facenda. In the first Cowboys game of the 1979 season — which was nationally televised of course — the CBS broadcast used the America's Team nickname, and it was locked in.
"I saw all these fans in away stadiums. Hey, they're the most popular team in the country. How can I use that? Why don't we call them 'America's Team?'"

— Bob Ryan
Tom Landry Hated the Nickname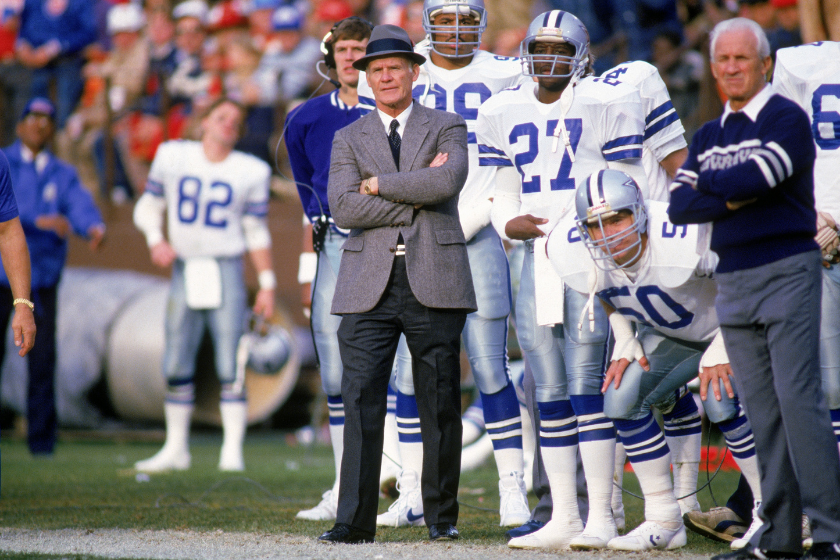 It's important to note that this nickname was an external application. In fact, famed Cowboys head coach Tom Landry hated the moniker, fearing it would give opponents extra motivation.
That nickname, along with three Super Bowl wins in the '90s, helped fuel the Cowboys to become the NFL's equivalent of the New York Yankees: They have fans across the country, but if you don't root for them, odds are you hate them.
The Cowboys remain a popular — and lucrative — sports team, though they aren't as much of a force these days. Since the turn of the millennium, Dallas has won the NFC East only five times and have not made it to the NFC Championship Game since 1995. Cowboys fans have watched the New York Giants and Philadelphia Eagles win Super Bowls in that time. These days, the Cowboys would be unlikely to earn the nickname of America's Team.
Perhaps Dak Prescott can help lead the Cowboys back to playoffs success. Football tends to be better when Dallas is a good team. After all, they are still on national television all the time. You know, just like America's Team should be.
This article was originally published on December 26, 2021.
Related Videos