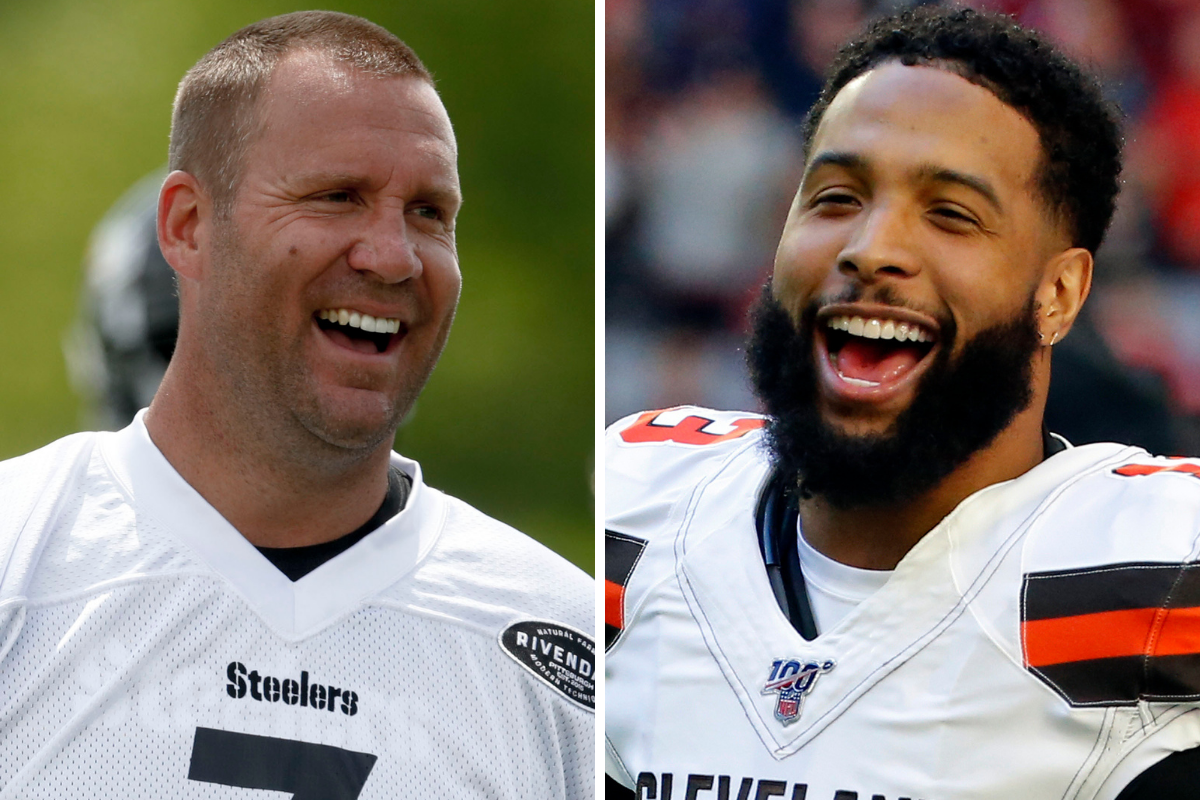 AP Photo/Keith Srakocic (left), AP Photo/Rick Scuteri, File (right)
Reimagining NFL players as different versions of themselves may as well be an internet pastime. Someone already photoshopped a bunch of NFL quarterbacks to look like women (call me sometime, Jenny Garoppolo) and it was pure comedy.
Now, another user has figured out a way to add 100 (in some cases maybe more) pounds to our favorite NFL stars. Oh yeah. Ever wondered what Super Bowl champions and MVPs would look like if they spent their Sundays eating wings and drinking beer instead of playing football?
Thanks to the NFL Memes account on Twitter, we now know what NFL players as fat guys looks like.
NFL Stars as Fat Guys
RELATED: The Heaviest NFL Players of All Time Break Every Scale
OK, before I die of laughter, we have to talk about some of these porky passers and beefy ballers.
J.J. Watt looks like everyone's favorite hefty uncle. He's the dude cracking jokes nonstop while munching on chips
Gardner Minshew definitely owns the hottest Italian restaurant in town. He's also best friends with Guy Frieri. Oh, and I love how his arms are ripped yet his face says otherwise.
Lamar Jackson and Russell Wilson still look like football players. Sure, maybe dominant nose tackles. But that's still impressive.
Did they forget to run Ben Roethlisberger through the Fat Booth or was he already fat?
Ezekiel Elliott looks like he took "Feed Me" way too literally. He also looks angry. The Dallas Cowboys wanted to cut him but he rejected that notion.
Julio Jones is definitely a high school football coach. You can't tell me otherwise.
I think Travis Kelce looks the most like a real person. He definitely wrestles his buddies when he gets too drunk.
I never knew I needed to see NFL stars as offensive linemen, yet here we are. Next we need to see some of our favorite coaches if their body mass index skyrocketed.
I'm not sure the world is ready for Andy Reid the sumo wrestler.