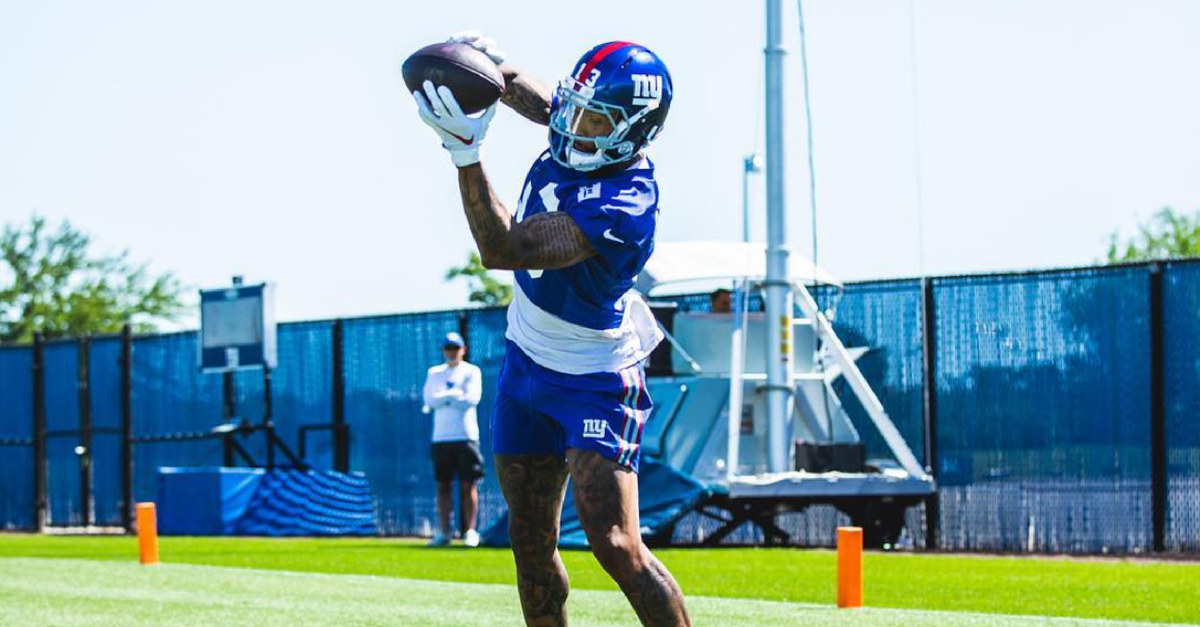 Instagram: @obj
New York Giants wide receiver Sterling Shepard says Odell Beckham Jr. is ?so much more explosive.? Another who saw a recent workout laughed and said the star wideout is faster than before the injury. If these things are true, it is bad news for the rest of the NFL.
Before a fractured left ankle in Week 5 against the Los Angeles Chargers sidelined him for the remainder of the 2017 season, Beckham was already one of football?s biggest stars. He has quick hands. He is shifty. He changes directions and gears like crazy. He is competitive. Basically, the 5-foot-11 is a quarterback?s dream to throw to.
But to think he might be even better following the injury? Goodness, that is scary.
That hunger for someone who is already known to be a hard worker bodes well for New York as it looks to right the ship from a dismal 3-13 season, which forced the organization to go in a completely new direction.
The good news is OBJ kept his promise and showed up to Giants training camp on time. He apparently also has a good relationship new head coach Pat Shurmur and owner John Mara, and is expected to be ?ready to go? to participate in practice.
All seems to be going for Beckham and the Giants right now. The only thing left to hash out is a new contract and what that might potentially look like.
In February, Beckham, the former LSU star wide receiver and first-round pick in the 2014 NFL Draft, said he believes that, ?I will be hopefully not just the highest-paid receiver in the league, but the highest paid, period,? and is potentially seeking an annual salary somewhere around the $20 million mark.
Is Beckham worth that kind of money considering he?s a wide receiver and coming off an ankle injury? There is no doubt he is explosive and can catch darn near anything thrown in his vicinity, and he?s ready to provide a major spark to an offense featuring quarterback Eli Manning and rookie running back Saquon Barkley.
The comeback has already started, Giants fans, and once the contract negotiations end, it?s about to get crazy.
Just think, too — OBJ, the king of the one-handed catch,might be even better than before, and that?s bad news for the rest of league trying to get in his way.