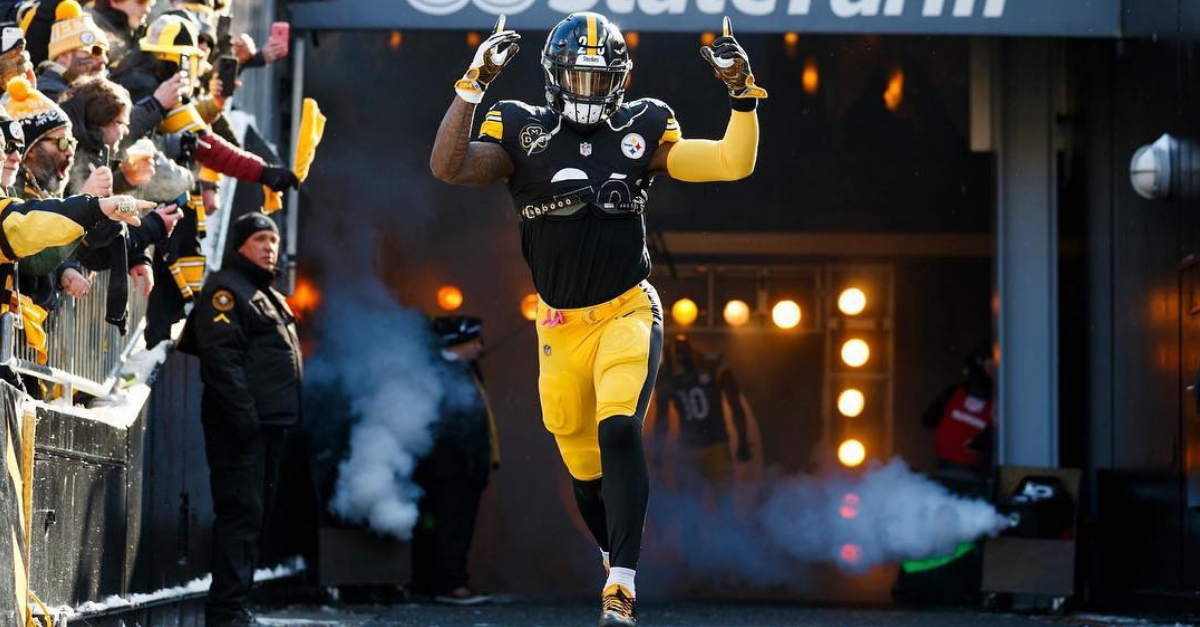 Instagram: @leveonbell
Instagram: @leveonbell
The Pittsburgh Steelers are a mess. The Super Bowl contender tied the Cleveland Browns in their opening game, and many believe that, despite backup running back James Conner's solid performance, the team is in big trouble without all-purpose running back Le'Veon Bell flanking future Hall of Fame quarterback Ben Roethlisberger.
The running back continues to hold out for a massive contract, and it's becoming clear there is a big chance he may never wear the black and gold uniform again. It's getting so serious, that one sports betting site has set the odds on where the unhappy NFL All-Pro will play this season.
The 26-year-old running back was given the franchise tag by Pittsburgh's front office and general manager Kevin Colbert for the second-straight year this offseason. Bell has yet to sign the franchise tender, which would pay Bell $14.5 million this year, and he is losing out on an $855,000 game check for each regular season game he doesn't play.
Bell's agent, Adisa Bakari, continues to reaffirm that the three-time Pro Bowl running back does not want to report to the Steelers without a long-term contract in place.
"I'll be candid. If my clients win Super Bowls and go into the Hall of Fame, that's great. That's phenomenal. I'll be the biggest cheerleader, but my number one concern is to make sure my clients leave their sport financially secure." — Adisa Bakari
As the season continues, the clock ticks on Le'Veon's time in Pittsburgh. He'll either ride out this season and enter free agency, or he can sign the team's franchise tender, making him eligible to be traded to any team.
My Bookie has set the odds on where Bell will be as of November 1, and you can place your own wager up until September 23.
Pittsburgh Steelers: 5/7

New England Patriots: 7/5

San Francisco 49ers: 3/1

Green Bay Packers: 4/1

Indianapolis Colts: 4/1

Seattle Seahawks: 5/1

New York Jets: 5/1

Oakland Raiders: 6/1

Washington Redskins: 6/1

Houston Texans: 7/1

Cleveland Browns: 12/1

The Field (Any Other Team): 4/1
Le'Veon Bell's best season in 2014 also happened to be the only one in which he's played in all 16 games. Bell set career highs in rushing yards (1,361) and receiving yards (854), and he also led all NFL running backs in catches (83) and receiving yards en route to his first All-Pro selection.
He set carry highs in carries and receptions last season, and it doesn't appear like he'll be slowing down any time soon. He deserves a long-term deal, but the Steelers aren't willing to break the bank the way the superstar wants to be paid.
The NFL is a hard business, but this situation is getting uglier by the day, and it seems like a long shot that Bell will be a Pittsburgh Steeler much longer.