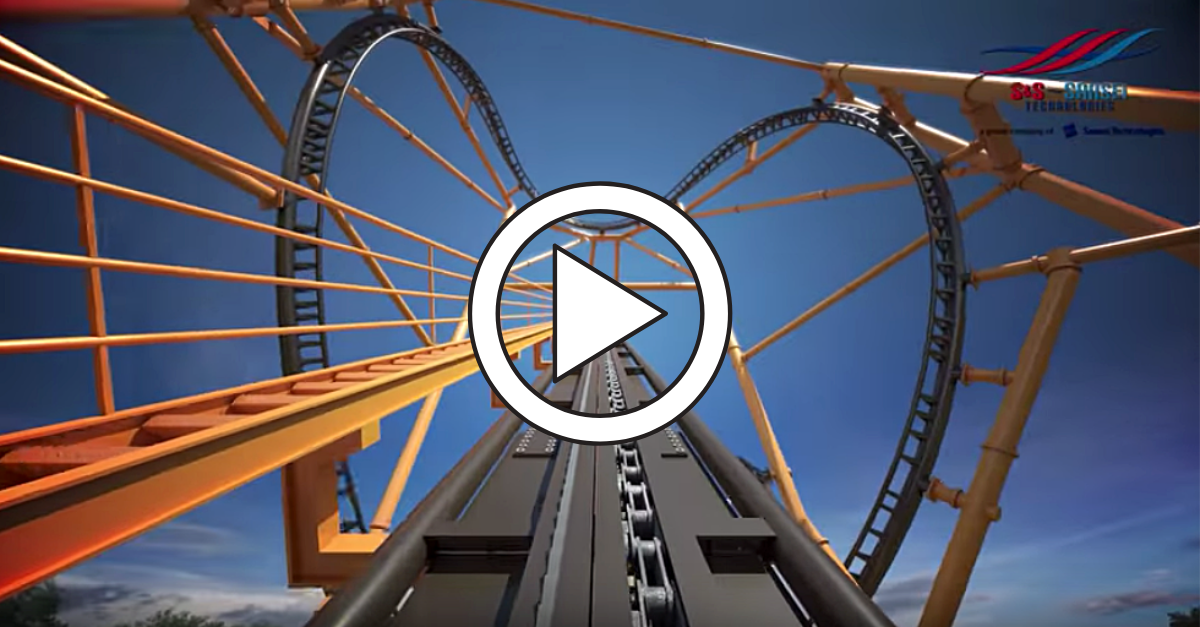 YouTube: Kennywood Amusement Park
Meet Kennywood Park. At the beautiful age of 120-years-old, Kennywood is located in West Mifflin, Pennsylvania, about 20 minutes outside of the fabled "Steel City" of downtown Pittsburgh.
Today, Kennywood is recognized as one of only two amusement parks in the United States honored as a National Historic Landmark. The theme park features "The Phantom's Revenge," ranked as one of the best rollercoasters in the U.S. over the last decade, as well as local food attractions like the Parkside Cafe, Pizza Warehouse, the Golden Nugget, and of course, the world-famous Potato Patch fries.
With the help of the city's six-time Super Bowl champion Pittsburgh Steelers, Kennywood is getting it's biggest expansion since 1898.
Kennywood and the professional sports franchise will collaborate to open Steelers Country, a themed area of the park with odes to the city's crown jewel NFL football team. Once open, it will be the first amusement park dedicated exclusively to a sports franchise anywhere in the country.
This section of the park will include a new roller coaster dubbed The Steel Curtain, an ode to the legendary franchise and, in particular, its dominant defense of the 1970s. The Steel Curtain coaster will travel 75 mph and climb 220 feet into the air at its maximum height. The Steel Curtain's 197-foot loop will be a world record for the tallest inversion of any roller coaster. It will invert nine times, a North American record, and will be the tallest roller coaster in the state of Pennsylvania.
Take ride on the record-breaking coaster, which reaches a top speed of 76 mph, before the line is four hours long:
RELATED: Here are All 31 NFL Stadiums, Ranked Best to Worst
Yeah, I'll be there.
Kennywood Amusement Park hinted at the collaboration last summer as Project 412, building tension among local, die-hard Season Pass holders familiar with the park for years. Offering up clues for weeks leading up the project's big reveal, Kennywood kept the public engaged, and this summer, they're bringing the century-old amusement park into the forefront of the sports world, and the national spotlight.
The Steel Curtain roller coaster is being constructed by S&S Sansei Technologies.
The record-setting coaster isn't the only thing theme park lovers can expect. They'll be getting the complete Steelers Experience at an indoor training facility with interactive games, like the "Terrible Tower," that put you right onto Heinz Field. You can grab some lunch at the End Zone Cafe & Tailgate Patio. As well as showing off your strength and endurance at the Midway Games.
Tickets for Kennywood are on sale now with an opening date for the new coaster coming in the summer of 2019.
This article was originally published on July 20, 2018.