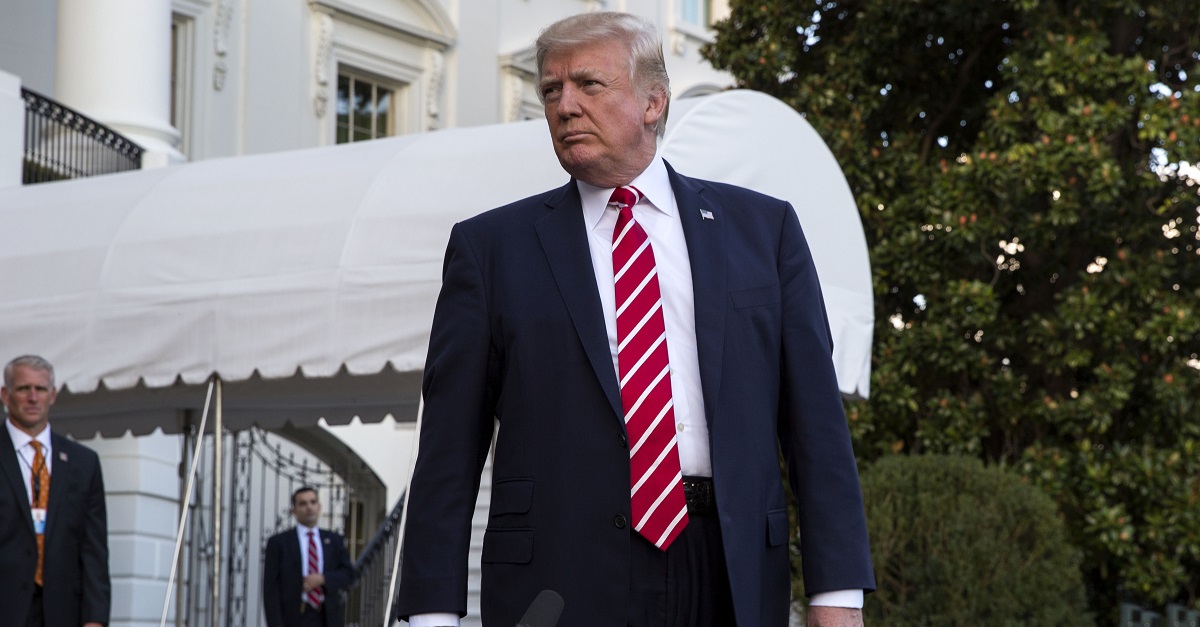 Shawn Thew-Pool/Getty Images
WASHINGTON DC - OCTOBER 07: President Donald Trump speaks to the media before boarding Marine One on the South Lawn of the White House on October 7, 2017 in Washington, DC. President Trump is traveling to North Carolina to attend a pair of fund raising events. (Photo by Shawn Thew-Pool/Getty Images)
Vice President Mike Pence walked out on the Indianapolis Colts-San Francisco 49ers game because there was a protest during the national anthem. However, it would seem that it might have been at the request of the President who tweeted this after Pence tweeted out his reasons for leaving.
Here are Pence's comments on the reason he left the game:
?I left today?s Colts game because President Trump and I will not dignify any event that disrespects our soldiers, our Flag, or our National Anthem. At a time when so many Americans are inspiring our nation with their courage, resolve, and resilience, now, more than ever, we should rally around our Flag and everything that unites us. While everyone is entitled to their own opinions, I don?t think it?s too much to ask NFL players to respect the Flag and our National Anthem. I stand with President Trump, I stand with our soldiers, and I will always stand for our Flag and our National Anthem.?
Pence?s statement comes two weeks after President Donald Trump caused some commotion with the NFL, as Trump stated at an event in Alabama that the NFL owners? response to the protests during the anthem should be to ?get that son of a bitch off the field, you?re fired!?
NFL players responded the following Sunday by protesting in record numbers, with several teams linking arms during the anthem at a minimum. A few teams chose to not even take the field during the usual pregame anthem ceremony.
The NFL has since responded, with several owners hoping to curtail the kneeling type protests in favor of other acts like linking arms.