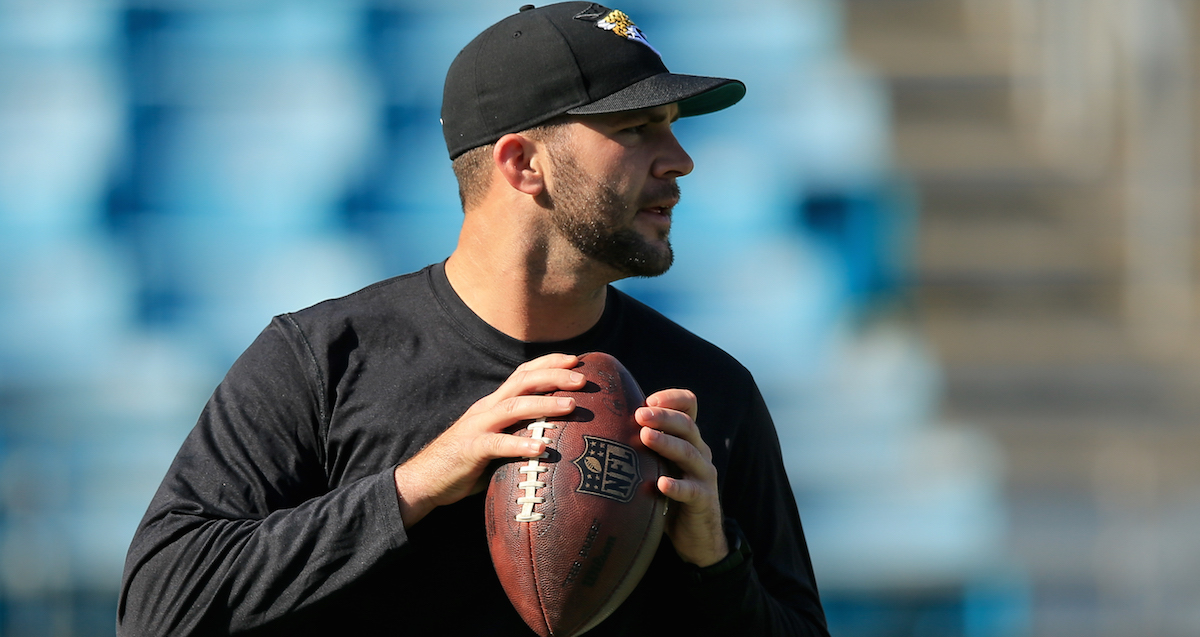 Rob Foldy/Getty Images
JACKSONVILLE, FL - DECEMBER 24: Blake Bortles #5 of the Jacksonville Jaguars warms up before the game against the Tennessee Titans at EverBank Field on December 24, 2016 in Jacksonville, Florida. (Photo by Rob Foldy/Getty Images)
Blake Bortles landed a $54 million deal with $26 million guaranteed after leading the Jacksonville Jaguars to the AFC Championship.
NFL Network analyst Rich Eisen then took to Twitter to go at fans trashing Bortles and the Jaguars over the extension:
Despite Bortles uneven play in the three years prior, the Jaguars are confident the quarterback can return to form next season.
The former No. 3 overall pick was almost certainly going to be finished in Jacksonville before Tom Coughlin, Doug Marrone and Leonard Fournette paraded into town, leading to the best year of his career.
After seasons of three, five and three wins respectively, the Jaguars went 10-6 last season as the quarterback tossed for 21 touchdowns to 13 interceptions, the fewest of his career.
The decision wipes out the need for Jacksonville to pick up Bortles? $19 million 2018 option.
Jacksonville has a very 2000 Baltimore Ravens-style team, with a defense that is top-tier, an elite running back and a quarterback who can make the necessary throws while keeping possession.
We'll see if it pans out.