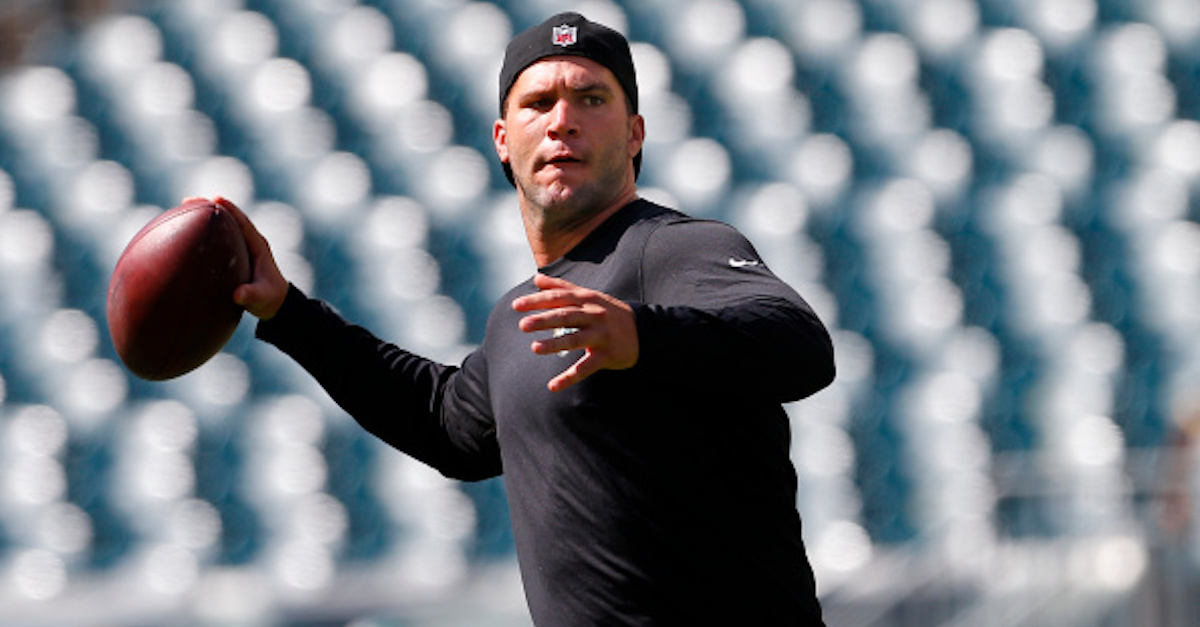 Rich Schultz /Getty Images
PHILADELPHIA, PA - SEPTEMBER 07: Quarterback Blake Bortles #5 of the Jacksonville Jaguars during warmups before their game against the Philadelphia Eagles at Lincoln Financial Field on September 7, 2014 in Philadelphia, Pennsylvania. (Photo by Rich Schultz /Getty Images
After leading the Jacksonville Jaguars to the AFC Championship game, a loss to the New England Patriots, quarterback Blake Bortles is staying with the team for the forseeable future:
The Jaguars were reportedly targeting Alex Smith and Kirk Cousins in free agency before ultimately sticking with Bortles.
The former No. 3 overall pick was almost certainly going to be finished in Jacksonville before Tom Coughlin, Doug Marrone and Leonard Fournette paraded into town, leading to the best year of his career.
After seasons of three, five and three wins respectively, the Jaguars went 10-6 last season as the quarterback tossed for 21 touchdowns to 13 interceptions, the fewest of his career.
The decision wipes out the need for Jacksonville to pick up Bortles' $19 million 2018 option.