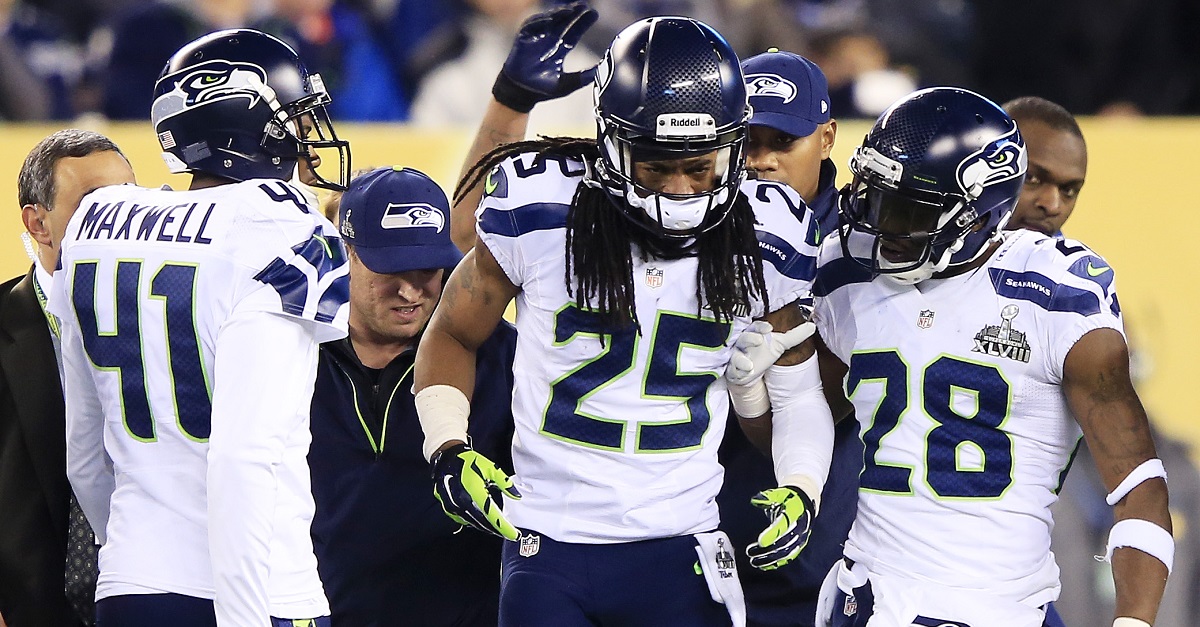 Jamie Squire/Getty Images
EAST RUTHERFORD, NJ - FEBRUARY 02: cornerback Richard Sherman #25 of the Seattle Seahawks talks with teammate cornerback Walter Thurmond #28 during Super Bowl XLVIII against the Denver Broncos at MetLife Stadium on February 2, 2014 in East Rutherford, New Jersey. The Seattle Seahawks won 43-8. (Photo by Jamie Squire/Getty Images)
The Seattle Seahawks have been badly banged up this season and lost cornerback Richard Sherman for the season after he ruptured his Achilles against the Arizona Cardinals on Thursday night. Now, it looks like the Seahawks are bringing in a familiar face to replace him and help keep their playoff aspirations afloat.
Maxwell was an original member of the Legion of Boom and won a Super Bowl team with the team when he played with them for a few years. He was most recently with the Dolphins where he was traded to from Philadelphia before the 2016 season. He appeared in only two games for the Dolphins this season before being released.
He should be a perfect fit as he knows the team's schemes and defensive tendencies having been there for so many years and the team keeping the same head coach in all that time.