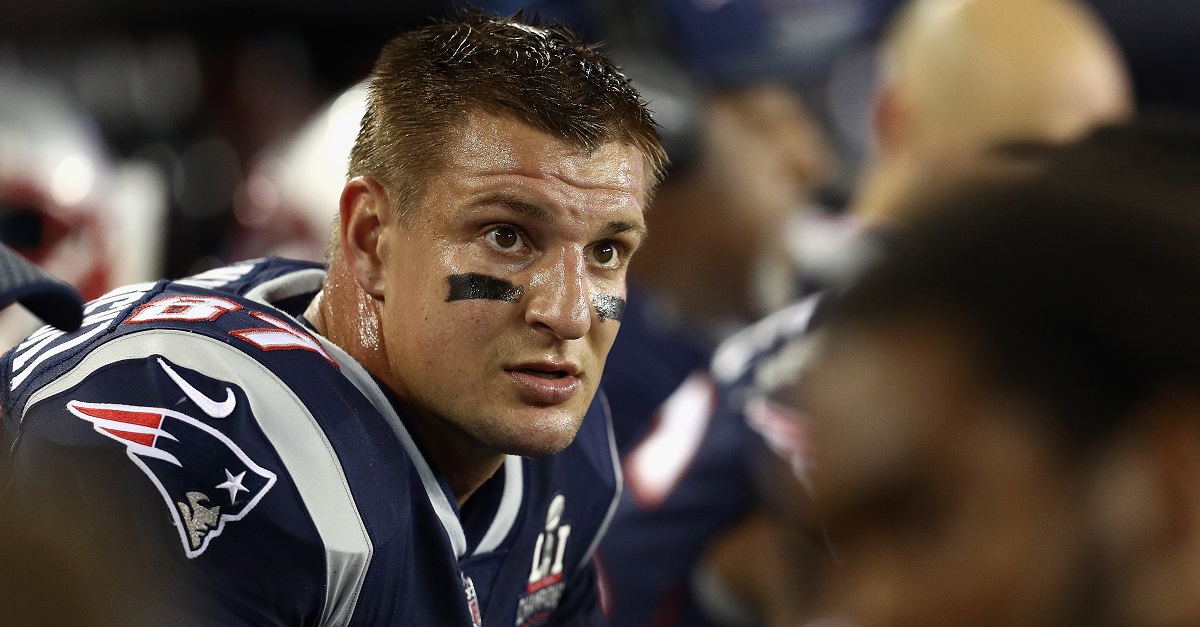 Maddie Meyer/Getty Images
FOXBORO, MA - SEPTEMBER 07: Rob Gronkowski #87 of the New England Patriots sits on the sideline during the first half against the Kansas City Chiefs at Gillette Stadium on September 7, 2017 in Foxboro, Massachusetts. (Photo by Maddie Meyer/Getty Images)
Three weeks have passed since New England Patriots tight end Rob Gronkowski delivered a now famous cheap shot to Buffalo Bills defensive back Tre'Davious White. Since then, Gronkowski has apologized for his actions and served a one-game suspension but, if you read between the lines with comments from Bills offensive lineman Richie Incognito, that is not going to be enough punishment for the All-Pro.
The Buffalo News caught up with Incognito, who foreshadowed potential revenge during a Week 16 game between the Patriots and Bills.
?Obviously, there are going to be opportunities for guys to take shots this next game. Gronkowski took his shot. Now it?s our defense?s chance to take their shots on him. When you do dumb stuff like he did, you open the door. The referees are a little more lenient because they know you got it coming. You?ve just got to be prepared to take it.?
Of course, it remains to be seen as to whether his Buffalo teammates will actually follow through on this but, at the same time, it certainly feels like a credible threat. New England's position as a playoff-bound entity is secure and, even with seeding on the line, the Pats may want to look on the cautious side with how Gronkowski is deployed here, if only because the Bills seemingly won't be gentle in dealing with him between the white lines.