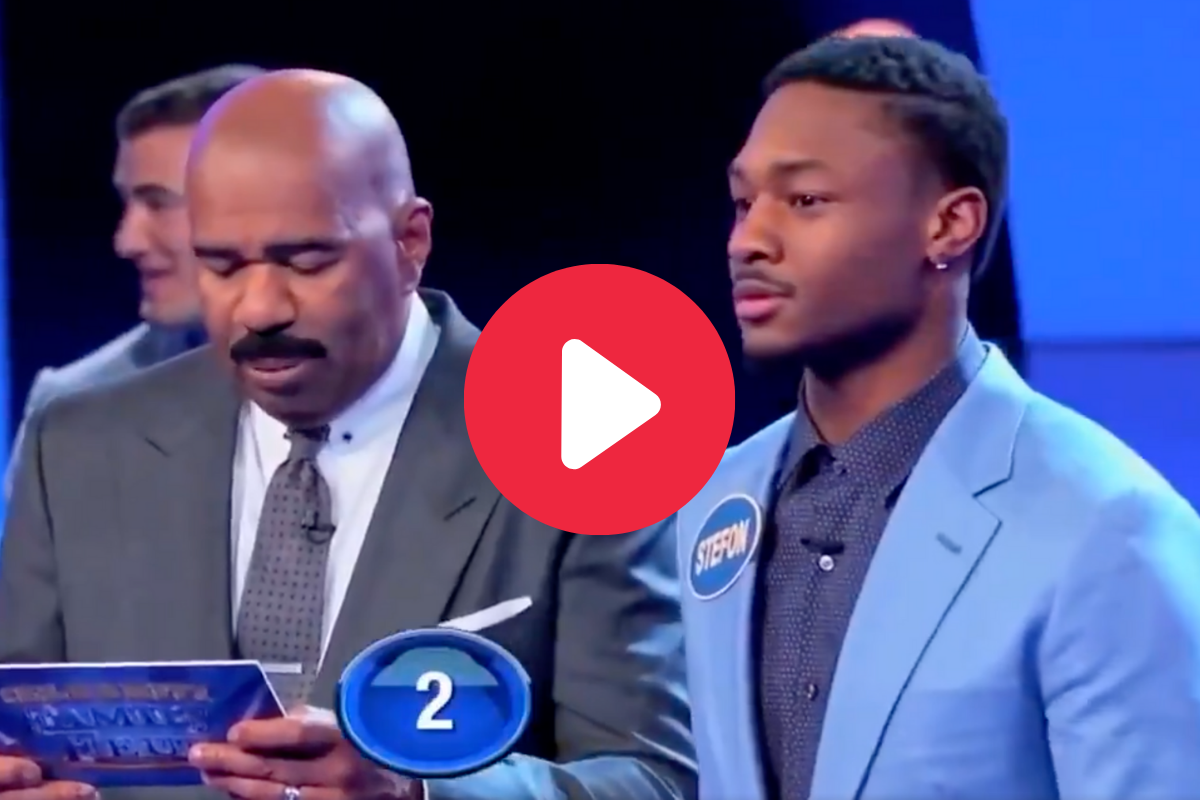 Screenshot from Twitter
Steve Harvey has had to deal with some absolutely absurd answers during his time as the host of the popular game show Family Feud.
Despite having been in the role 2010, not even Harvey could've been prepared for the response given by former Minnesota Vikings wide receiver Stefon Diggs during an appearance on an episode of Celebrity Family Feud.
Diggs was a contestant on the show alongside fellow NFL players, including former Tampa Bay Buccaneers defensive tackle Gerald McCoy, San Francisco 49ers star Arik Armstead, Cleveland Browns DE Myles Garrett, Seattle Seahawks safety Jamal Adams, Los Angeles Chargers quarterback Tyrod Taylor, and Chicago Bears QB Mitchell Trubisky, among others.
All winnings from the show were to be donated to the Professional Athletes Foundation.
Stefon Diggs on Family Feud
RELATED: Bruce Smith Left Steve Harvey Speechless with His NSFW Answer
During the "Fast Money" segment of the show, Diggs and McCoy were paired up, and Diggs faced the question, "Finish this phrase, "leave it… what?""
Hilariously, the Buffalo Bills star responded with an outrageous one-word answer, "in."
Host Steve Harvey was so shook by the response that he couldn't even finish the segment, running out of time due to his inability to contain his laughter.
Even Diggs could hardly believe what he'd said, as his eyes quickly darted from side to side after answering the question, whilst his fellow teammates laughed hysterically.
Fortunately, the gaffe didn't end up costing Diggs' side the game, as he managed to achieve the necessary score from his other four answers, despite getting zero points for the "in" response.
The folks over at ABC probably weren't too pleased with his answer, though. Diggs' slip up went viral on social media, even becoming a gif, so perhaps the network's ratings saw a healthy bump for that episode.
If ABC ever does invite Diggs back for another edition of Celebrity Family Feud, they may have to remind him to keep things PG.