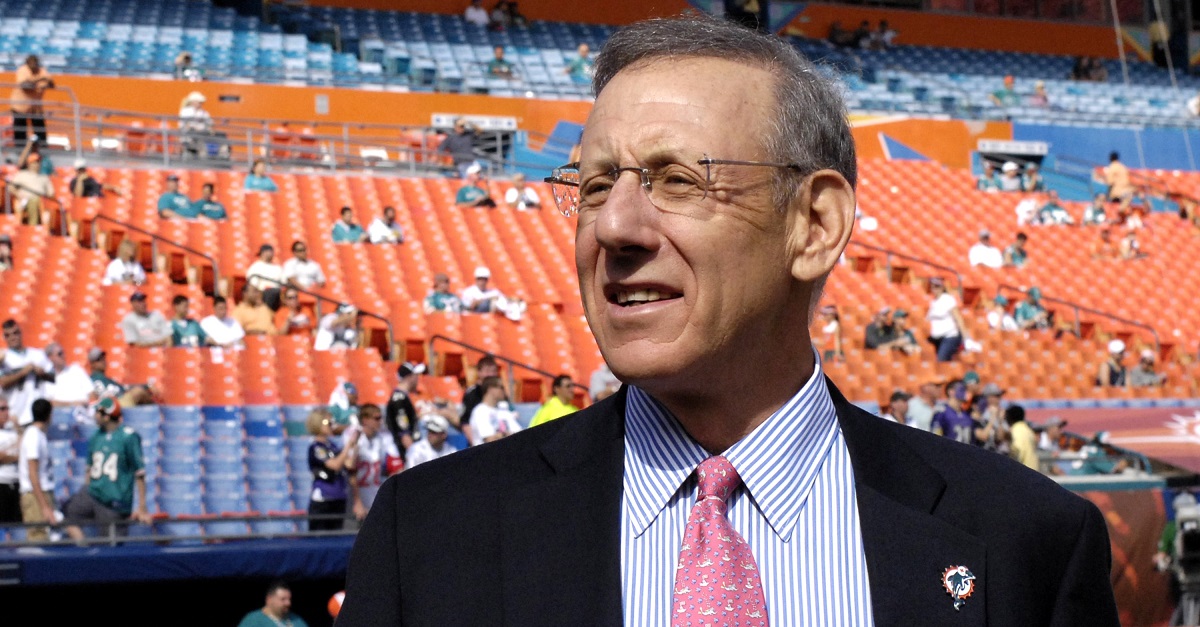 Al Messerschmidt/Getty Images
MIAMI, FL - JANUARY 4: New owner Stephen Ross watches warmups as the Miami Dolphins host the Baltimore Ravens in an NFL Wildcard Playoff Game at Dolphins Stadium on January 4, 2009 in Miami, Florida. (Photo by Al Messerschmidt/Getty Images)
Teams and players around the NFL continue to protest during the national anthem and the Miami Dolphins are no exception. However, owner Stephen Ross is pleading for his players to "stand and salute" the American flag because of a changing dialogue revolving around the anthem and the flag. Here's what he said according to the Palm Beach Post:
?It?s a different dialogue today,? Ross said at a tailgate. ?Whenever you?re dealing with the flag, you?re dealing with something different. (Trump) has changed that whole paradigm of what protest is. I think it?s incumbent upon the players today, because of how the public is looking at it, is to stand and salute the flag.??
The Dolphins have had several players kneel or lock arms the last couple weeks. Six players kneeled two weeks ago while three knelt last week in London. That included Kenny Stills, Michael Thomas and Julius Thomas last week. And the President and Vice President of the United States might have changed the narrative again with their actions on Sunday.
The Vice President left a game between the Colts and 49ers early after there was some protesting during the national anthem. The President then tweeted about it and said that he told Pence to do that if there was protesting during the game.
[h/t SI.com]