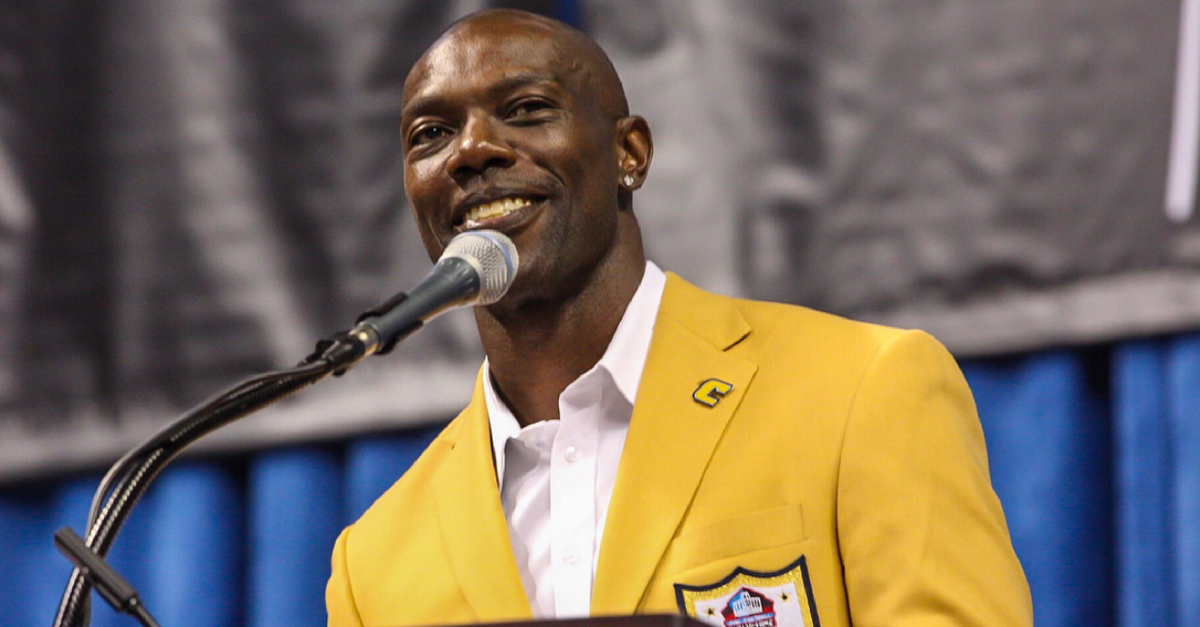 Instagram: @terrellowens
Being inducted to the Pro Football Hall of Fame is the ultimate exclamation point at the end of a historic, and perhaps even legendary, career. Turns out, that is the case for everyone not named Terrell Owens.
The wacky week for the NFL star wide receiver famously known as T.O. keeps getting wackier.
Instead of traveling to Canton, Ohio to be enshrined in the Hall of Fame, Owens held his own induction ceremony at the University of Tennessee at Chattanooga.
A day later, the 44-year-old worked out for the Canadian Football League team Saskatchewan Roughriders at South Pittsburg High School in South Pittsburg, Tennessee, with head coach and general manager Chris Jones on hand.
It?s officially comeback season.
?I know I?m truly blessed and I can still play the game,? the 6-foot-3 Owens told the Chattanooga Times Free Press following his workout. ?What I did out there today is just a small little snippet of what I can do. I just appreciate Coach for the opportunity. I guess he wanted to assess and see where I am physically.
?It?s key when you?re trying to put your best foot forward, and I?m very pleased with that they saw and what I did out there. To be inducted into the Hall of Fame and come back and play, why not me? I know I can do it; it?s just a matter of someone giving me the opportunity.?
Going against the grain is an Owens speciality. In fact, it is exactly what he was known for during his 15-year career in the NFL with the San Francisco 49ers, Philadelphia Eagles, Dallas Cowboys, Buffalo Bills, Cincinnati Bengals, and Seattle Seahawks.
T.O. has always loved him some T.O., and quarterbacks loved throwing him the football as the six-time Pro Bowl selection collected 1,078 receptions for 15,934 receiving yards and 153 touchdowns during his playing days.
What comes next will likely be the opportunity Owens is looking for. If not the Roughriders, some CFL team will take a flier on him, if only just for the publicity, although all parties will likely deny that being a reason.
It?s now up to Owens, who looks to be in incredible shape, to back up his words, prove he can still play professional football, albeit in Canada, and make this wild week including his down Hall of Fame induction ceremony mean something special.
Get your popcorn ready.