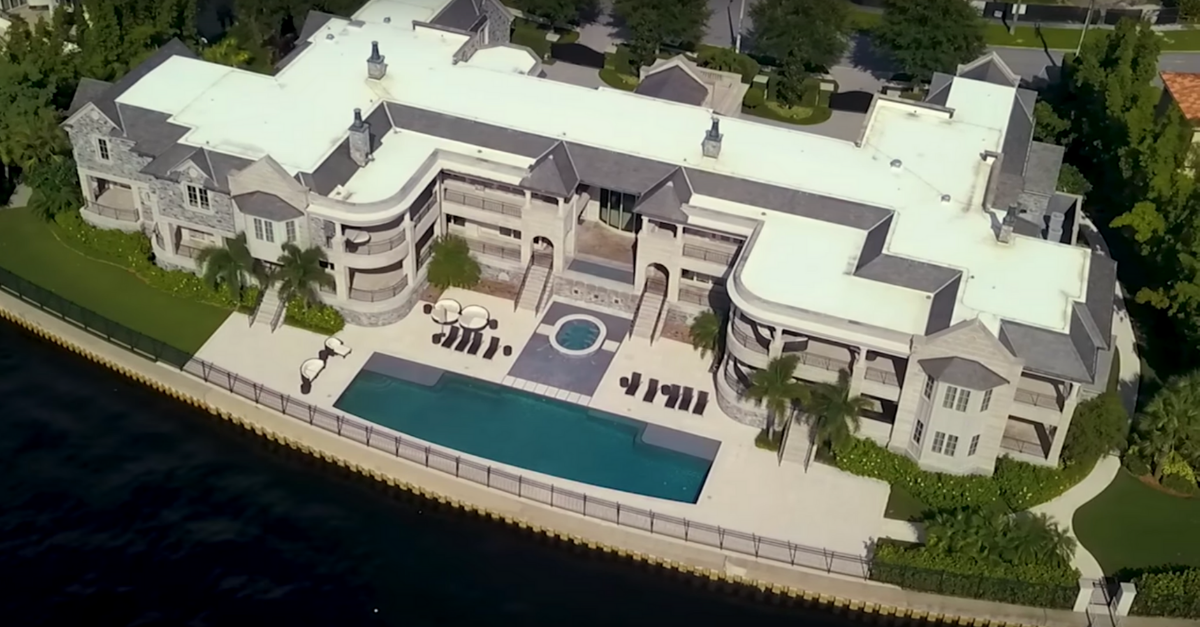 Screenshot from YouTube
NFL superstar quarterback Tom Brady now plays for the Tampa Bay Buccaneers. As weird as it might still sound, it's true. The six-time Super Bowl champion will no longer suit up for the New England Patriots, and that means TB12 and his family are officially on the move down to Florida.
Between Brady and wife Giselle Bundchen, they can afford to live anywhere they want while trying to sell their Massachusetts mansion. However, the family might not be sold on living there forever, so they decided to do the more practical thing: rent.
Although renting a home is not what anyone expected them to do, the Bradys aren't settling in some small retirement condo for the next two years. They are actually renting out a 30,000-square foot mansion owned by MLB legend and New York Yankees Hall of Fame shortstop Derek Jeter, according to Rick Stroud of the Tampa Bay Times
Nobody saw that coming, either.
Tom Brady Moving Into Derek Jeter's Mansion
RELATED: See Inside Tom Brady's $33.9 Million Home in Massachusetts
Derek Jeter's house on Davis Islands — or St. Jetersburg as the Times cleverly calls it — is mammoth. It includes seven bedrooms, nine bathrooms, an entertainment room, billiards room, a pool, and two boat lifts with access to Tampa Bay.
Outside of the obvious superstar athlete connection, Jeter, the Baseball Hall of Fame shortstop and current part owner of the Miami Marlins, also grew up in Michigan like Brady. The two have that in common. How much of that led to renting the Davis Islands mansion is unknown, but it is noteworthy.
Although the coronavirus (COVID-19) pandemic has sports on hold, Derek Jeter's Tampa mansion sure seems like a cool place to be in quarantine.
Tom Brady is living the good life. He just signed a two-year, $50 million contract with the Bucs, got wide receiver Chris Godwin to give him his No. 12 jersey, didn't have to deal with any crazy realtors, and will now be living in another beautiful mansion.
When football returns, everything will get even better.