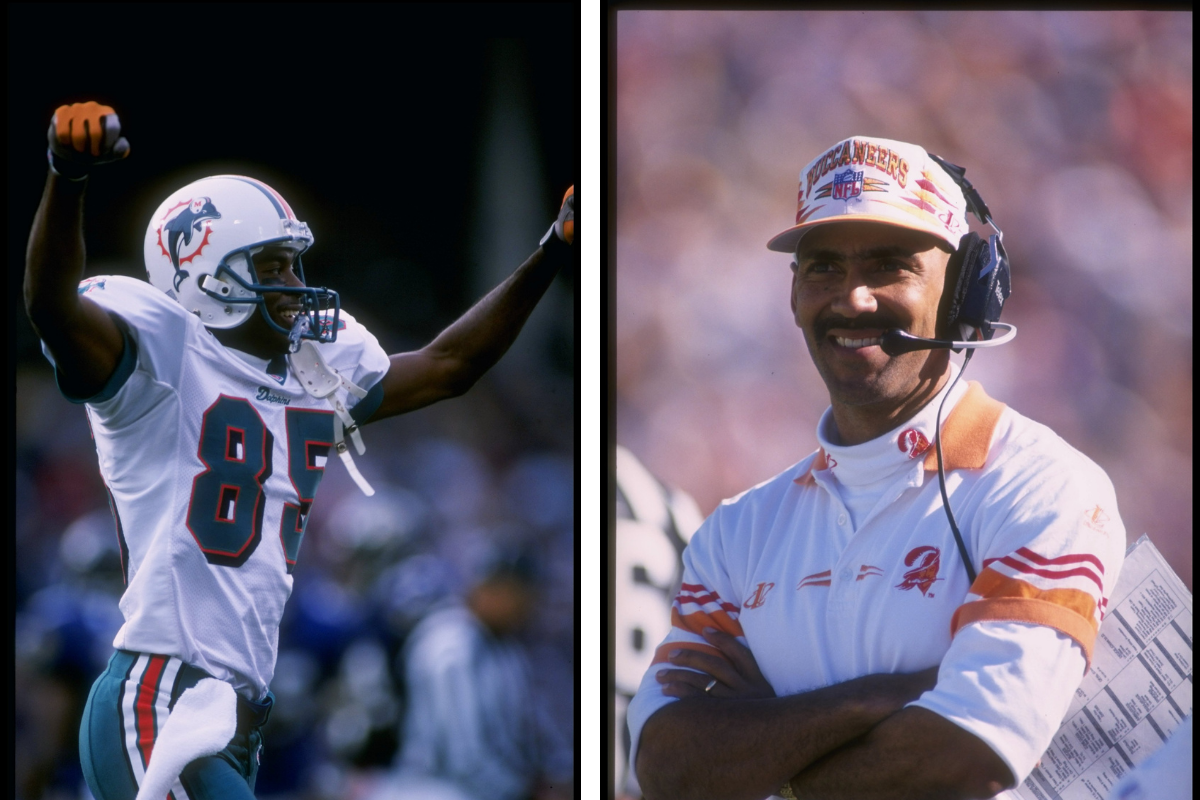 Getty Images
Getty Images
Hall of Fame coach Tony Dungy discussed a long-ago interview with an NFL owner that didn't go well.
The owner wanted a fire-breathing, invective-spewing head coach/taskmaster who would keep players in line and drive them to win. That didn't just beg the question of why the owner saw that as the ideal. It begged a more profound question: why would he think it was a promising idea to interview Dungy? This man's faith-based and demurred style was the antithesis of some George Patton soundalike.
Still, the interview continued, and Dungy explained that spitting cuss words wasn't his style. Dungy believed, as he always has, that if he built relationships on trust and respect, there would be a reciprocal effort from his players.
The owner was unconvinced, and the two parted company. Dungy became an influential figure as the first African American coach to lead a team to a Super Bowl victory and a best-selling author around self-motivation and personal growth. Moreover, he is something of the moral compass of the NFL.
And if the Super Bowl title wasn't enough to prove the point, former NFL wide receiver Lamar Thomas will testify on Dungy's behalf. Dungy has the text to prove it, and Thomas still is his acolyte.
Even though this is all based on Dungy having to cut Thomas in 1996.
Tony Dungy's Story Cutting Lamar Thomas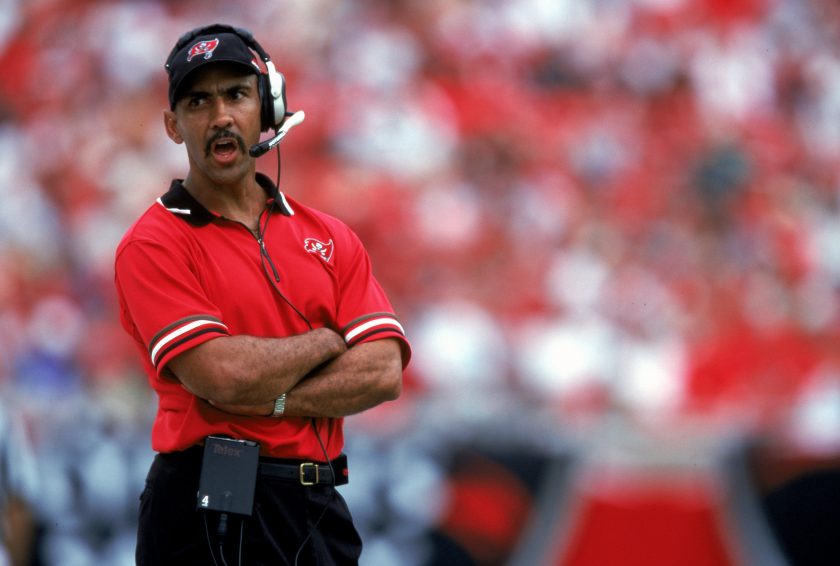 This is a story about how truth and integrity can work in the high-pressure world of the NFL. It's a story that many NFL owners don't really understand because they don't understand the people who work for them or even the business they run.
In July 1996, police cited Thomas for domestic violence from an incident with his then-girlfriend and later wife. At the time, Dungy was in his first year as a head coach in Tampa Bay.
Dungy didn't just cut Thomas on the spot. Dungy discussed it with his wife overnight and then called Thomas to the office the next day.
"He called me and started saying how he had prayed about it, and I thought, 'Great, he prayed about it, I'm good,'" Thomas said. "Then he said, 'I'm going to have to let you go.' I was kind of stunned, but I couldn't argue with him. I mean, he prayed about it. He talked to God."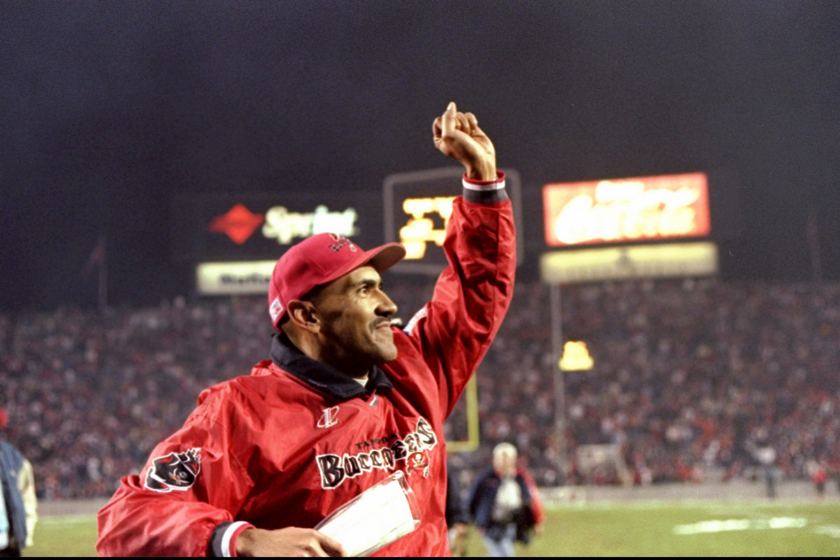 RELATED: Tony Dungy & His Wife Have 10 Kids Together
Earlier this month, Thomas recalled the meeting in more detail.
"Coach said to me, 'Lamar, I'm a first-year Black coach, I have to set a precedent.' I understood what he meant, even though I didn't understand what precedent meant at the time. He had to set a tone, but he didn't do it by screaming or yelling. He didn't 'MF' me; he just said how it was going to be. He also told me that he was going to call every team in the league and tell them I could play and that he thought I deserved another chance," Thomas said.
How Dungy Saved Thomas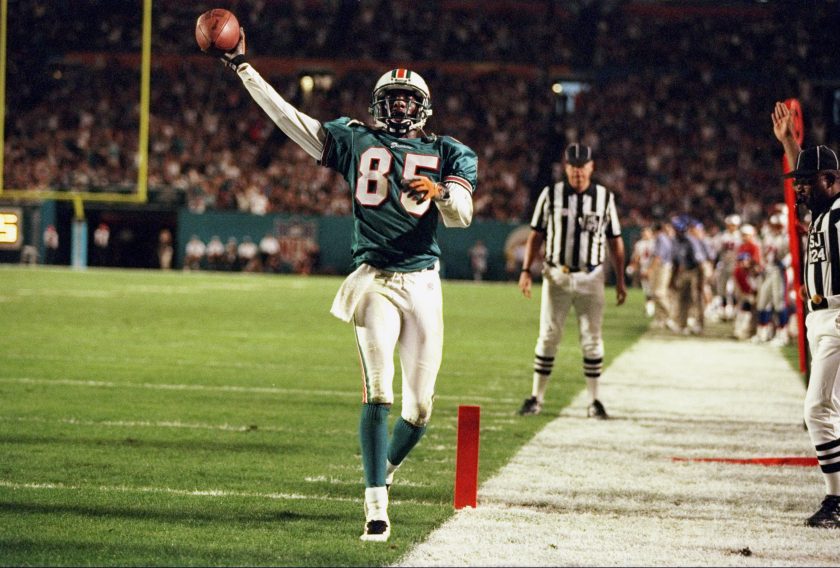 Dungy did just that, and Thomas landed with Miami, where Jimmy Johnson was in his first year. At one point, Johnson saw Thomas and said, "Your boy Dungy was blowing up my phone to tell me to sign you."
Yes, the guy who cut Thomas became his agent.
In 2018, more than 20 years after his release, Thomas sent Dungy a note of appreciation. Like Dungy, Thomas still has the text in his phone and sends it when asked.
"Coach Dungy this is Lamar Thomas. I just wanted to say thank you. You don't even know how much of an impact you made on my life. The decision you made to release me after you and your wife prayed about it was the best thing that could've ever happened for me. You saved my life. It made me face the truth of where my life was going or could go if I didn't change.?You were a man of your word; you called coaches and told them that I still could play. And in return, I got a chance to reach the potential that you saw in me. I became a coach to hopefully make the same positive impression on young men as you did me. Thank you and congratulations on all your success."
More than 25 years after his release, Thomas looks back at the moment as a Godsend.
"I thank him for the move he made because it made me a better man. I tell kids now it's about being a better man, and I tell them about what Coach Dungy did for me," Thomas said.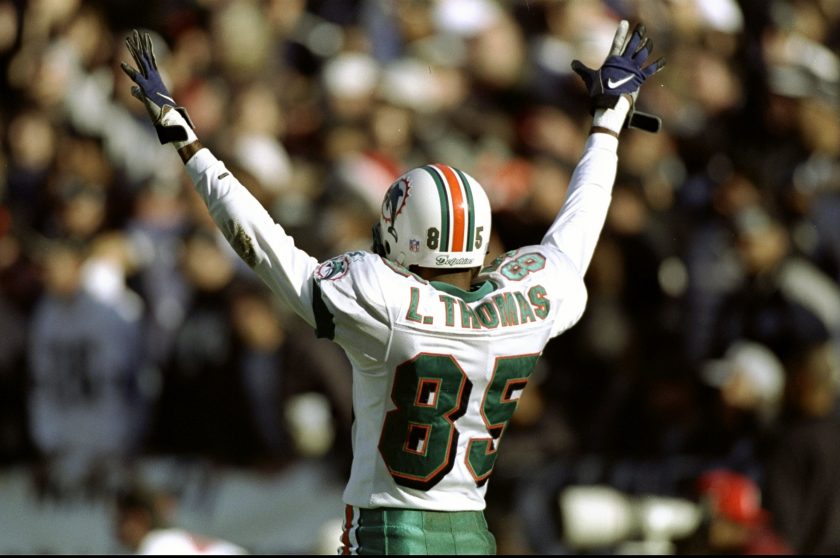 Thomas' transition wasn't immediate. In 1997, he and his wife had more trouble and emotional flare-ups. At the same time, there are moments of success that Thomas has been able to draw upon for inspiration, such as the time he scored three touchdowns in a game or the time he has spent as a coach.
"Those episodes change your life," Thomas said. "Coaches have to win games and get guys to play. I get that. I see it myself. But if you have a coach who is honest with you, even in the worst moments, you don't know what that means to guys. I wish more coaches would think that way because when you do that, players will give you everything they got."
Related Videos