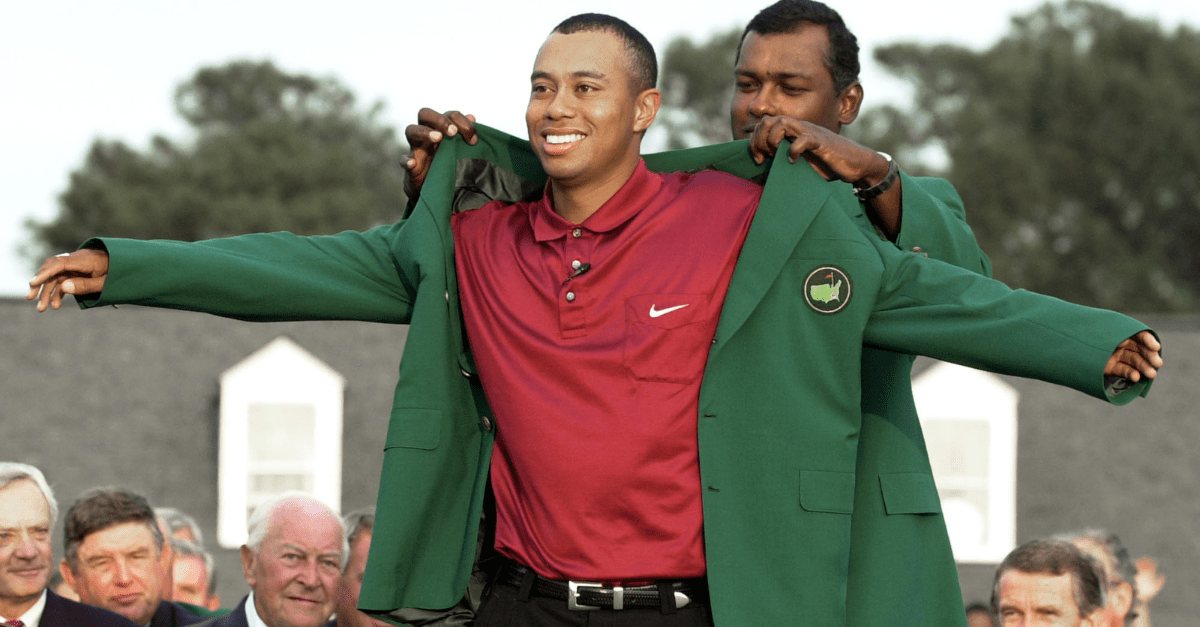 AP Photo/Amy Sancetta
AP Photo/Amy Sancetta
February is Black History Month, and it's a time that we celebrate the accomplishments of African-Americans throughout history. Here at FanBuzz, we would like to recognize ten African-American coaches and athletes who made a huge impact on the sport they either played or coached in.
Some of the names are familiar, but there may be one or two you may not recognize, and I hope that bringing them to light and giving them the recognition they deserve will give you a greater appreciation for what they accomplished. So, enjoy my list of the 10 most influential black athletes and coaches in sports history.
10. Arthur Ashe
Arthur Ashe is not recognized enough for his accomplishments. He is the first and only African-American male to win tennis Grand Slam titles, and he was one of the first athletes to announce he was battling the AIDS virus. His courage and guts remains one of the reasons he is a legend across the sporting world.
9. Michael Jordan
MJ makes the list because he was one of the first players in ANY sport to have his own shoe brand named after him and one of the first athletes of any kind to be a multi-millionaire. His Airness opened the door for many black athletes with his a multi-million dollar contracts, and he inspired an entire generation that built the NBA into the juggernaut league it is today. Even though he is retired, his shoes are still as popular as ever.
8. Eddie Robinson
With 408 career wins and nine national championships among Historically Black Colleges and Universities (HBCUs), Robinson was one of the winningest coaches of all-time in college football at Grambling State. Despite being at a small school, he sent several players to the NFL including Doug Williams, Buck Buchanan, Willie Brown and Charlie Joiner.
7. Frank Robinson
Frank Robinson was best known as a great outfielder for the Cincinnati Reds and Baltimore Orioles. Later, he would become the first African-American hired as a manager in Major League Baseball. He wasn?t successful as his tenure as baseball manager, but he opened the door for other African-Americans like Dusty Baker and Cito Gaston who would be the first black manager to win a World Series title.
6. Doug Williams
https://www.youtube.com/watch?v=Xf2x3GI9y-g
Doug Williams, for those of you who may not know or don?t remember, was the first African-American starting quarterback to win a Super Bowl. For years, a lot of black quarterbacks coming out of college were told they weren?t good enough or smart enough to play the position, but Williams changed all of that leading the Washington Redskins not only to the playoffs, but eventually to a Super Bowl XXII win. His win proved that, yes, black quarterbacks are indeed good enough and smart enough to play the position.
5. Serena Williams
The woman with the most Grand Slam titles in this tennis era (23) second only to Margaret Court, probably deserves a higher ranking. Serena has been instrumental in getting higher pay for women in tennis, and she continues to play at a high level to this day while continuing to fight for the rights of others.
4. Jesse Owens
What Jesse Owens did in the 1936 Olympics proved that a black man could not only compete with a white man, but can be better than him, too. Even more important, Owens did it all in Germany right in front Adolf Hitler. Owens won four gold medals and literally made Hitler and his theory on the Aryan race was superior look absolutely foolish on the international stage.
3. Tiger Woods
There hasn?t been a golfer before or since who had as much impact as Tiger Woods. Woods is second only to Jack Nicklaus in major wins on the PGA Tour and is one of the first black billionaires. When Tiger is in the hunt, it is still must see TV. Although he hasn?t won a major in several years, Woods is still considered one of the best golfers, if not THE best golfer, of all-time.
2. Frederick Douglass "Fritz" Pollard
A lot of people know that Tony Dungy was the first African-American coach to win a Super Bowl, but Fritz Pollard was the first African-American to coach in the NFL. Many may not know this, but Pollard was a star running back at Brown University and was their first African-American player. Pollard did more than just play football, he was also the owner of his own team, the Brown Bombers, and started one of the first black newspapers in the country with the New York Independent News. If it wasn?t for Fritz Pollard, there would be no Tony Dungy.
1. Jackie Robinson
You probably already know Jackie Robinson was the first African-American to integrate any professional sport when he joined the MLB in 1947, but he is number one on this list because of all the racism he had to endure. He was insulted, harassed and taunted not only by fans, but by players and managers of other teams as well. He could have easily fought back, but he didn?t. Robinson became one of the greatest baseball players of all-time and is a Hall of Famer. He endured so others could preserve.