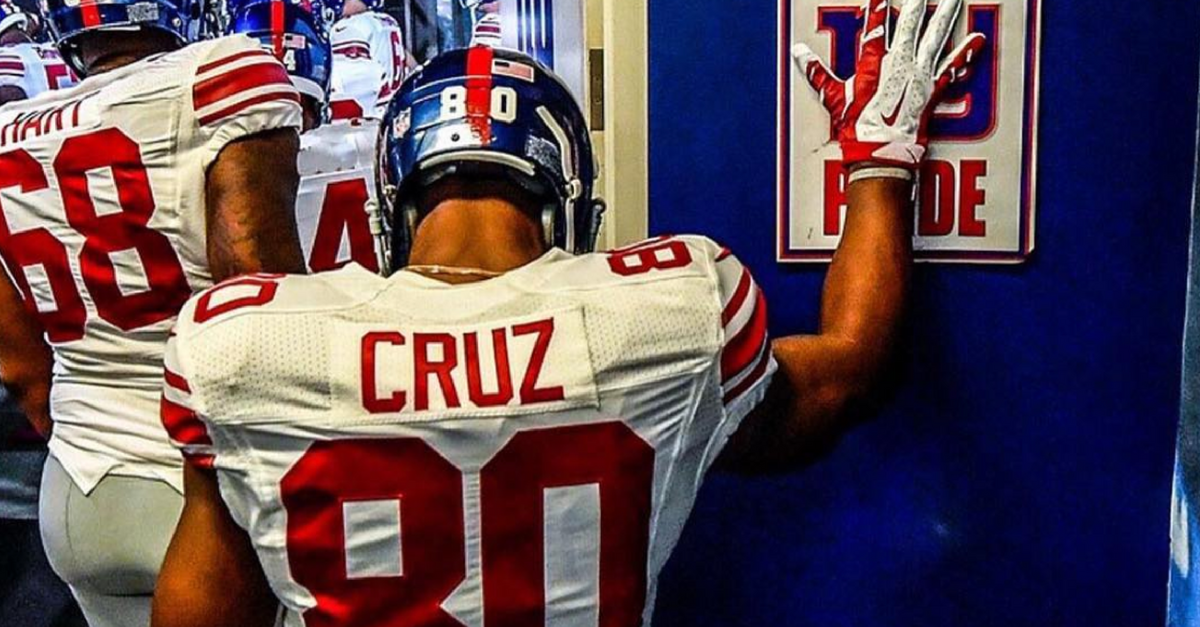 Instagram: @teamvic
From undrafted free agent to Super Bowl champion, Victor Cruz embraced the role of the underdog and turned it into a solid NFL career. The playing days, however, are now over.
Cruz, the longtime New York Giants wide receiver, has officially retired from the game and will join ESPN this season as a football analyst.
Cruz definitely has an incredible story and journey to stardom in East Rutherford, New Jersey.
Following an All-Colonial Athletic Association career at the University of Massachusetts (UMass), Cruz went undrafted in 2010 before signing the next day with the New York Giants.
From there, he took off for a six-year stint with the Giants before being released by the Giants in 2017. He signed a one-year deal with the Chicago Bears that spring, but was released prior to the season.
"The game of football has just given me so much," Cruz said. "As soon as I got on that practice field, as soon as I put on those pads and that uniform and started playing, it was just a place of kind of zen for me. My journey hasn't been the easiest. It definitely had its ups and downs and some rough patches. This last chapter of my life was a great one. Obviously, to win a Super Bowl, to play in a Pro Bowl, to have my daughter be born throughout all this as well. Football has given me an amazing platform to just do all kinds of things outside the game."
Cruz finished his career with 303 receptions for 4,549 receiving yards and 25 touchdowns. He won Super Bowl XLVI against the New England Patriots, was named to the NFL Pro Bowl in 2012, and holds an NFL record with a 99-yard reception in 2011.
Oh, and he was the NFL?s Salsa King with his famous touchdown dances.
https://www.youtube.com/watch?v=IgMh5_-hr64
Cruz also made big splashes off the field with his book, ?Out of the Blue? and his signature sneaker, the Nike Air Trainer Cruz.
The 31-year-old Cruz isn?t going too far, though. He will contribute to a variety of shows on ESPN as an NFL analyst and even starts this week.
?I?m excited for the future. I?m excited for the next chapter. I?m excited for you all to be a part of this with me. And here we are," he said on Uninterrupted.
Long live the salsa dance in the end zone.