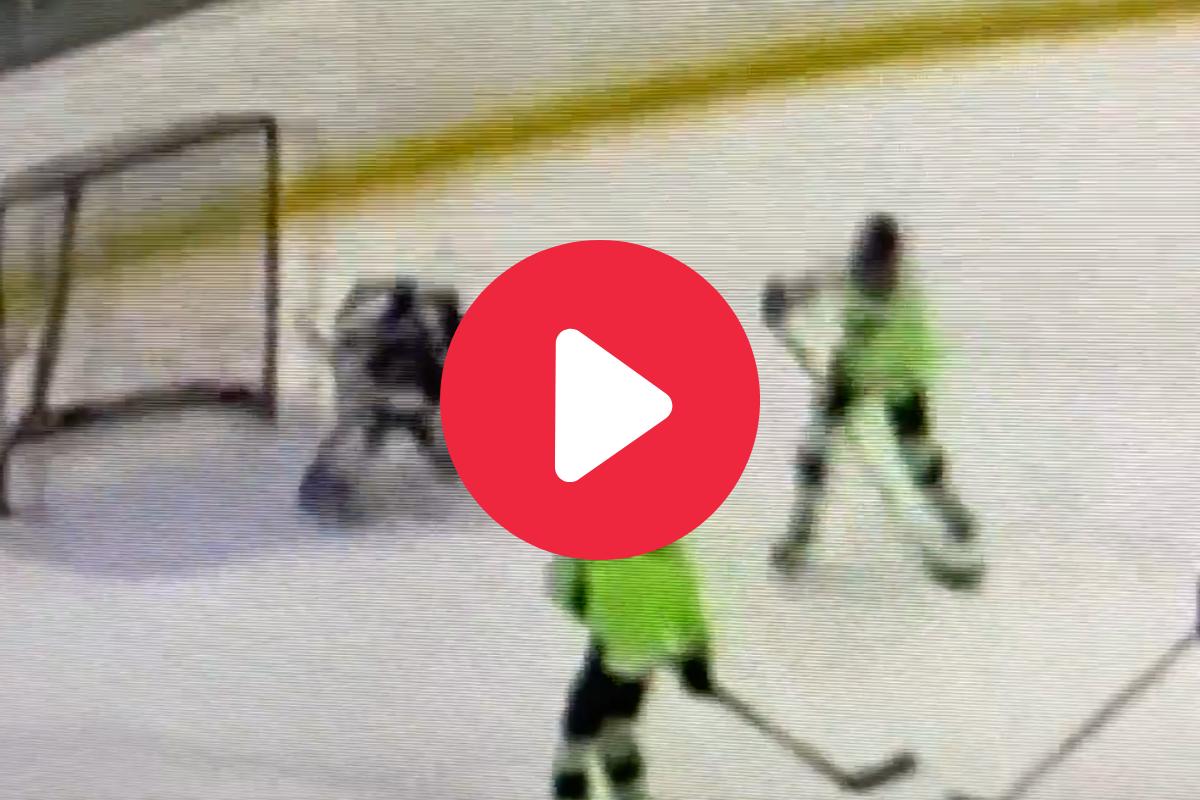 Screenshot from Twitter
Carson Verszyla has been playing hockey since he was four, and it certainly shows judging from his goal that made national attention.
It takes a whole lot of stick-handling ability, hand-eye coordination and (let's be honest here) guts to pull off a "spin-o-rama" goal. Oliver Wahlstrom did it when he was just nine, and now he's playing in the NHL playoffs for the New York Islanders.
Maybe 12-year-old Carson is hockey's next star.
12-Year-Old's "Spin-O-Rama" Goal
RELATED: 9-Year-Old?s Incredible ?Spin Move? Goal Started His NHL Journey
Carson Verszyla was playing in a 3-on-3 summer league game at the Robert Morris University Island Sports Center in Allegheny County, Pennsylvania, when he wowed his teammates and put the opposing goalie in a blender.
He got a fast break and sped toward the goal. As he approached the goalie, he lifted the puck onto his stick and spun around before firing it above the confused goalie's shoulder. There's no defending an incredible shot like that.
Carson's dad, Jeff Verszyla, posted the clip on Twitter with the hashtag #SCTop10. ESPN anchor and hockey enthusiast John Buccigross retweeted it to his nearly 400,000 followers and the original clip now has more than 100,000 views.
The fame didn't stop there for Carson, who made the shot on Sunday and turned 13 on Monday. The "spin-o-rama" goal made ESPN SportsCenter's Top 10 plays and checked in at No. 1.
Not bad for a sixth-grader.
?It was honestly pretty cool. I was shocked to see myself on there because that?s the kind of thing you dream about. I never expected to be on ?SportsCenter? top 10 and be No. 1," Carson told The Pittsburgh Tribune-Review.
?I had done it in practice some while messing around with my teammates. I got the opportunity to do it in a game, so I just said to myself, ?Why not?? And I decided to try it. I was pretty happy that I finally got it done. It?s a cool move that you see players do on TV, so it felt pretty good to do it.?
It must be pretty cool to see your goal as the No. 1 play in sports. Hats off to Carson and good luck to goalies going up against him.