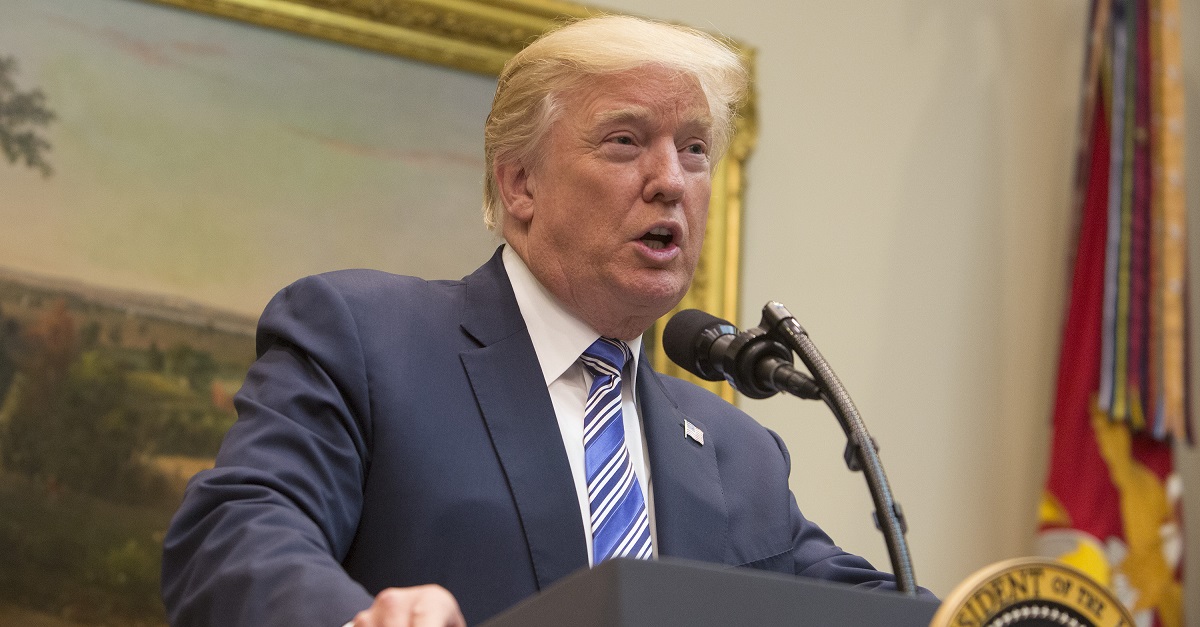 Chris Kleponis-Pool/Getty Images
WASHINGTON, DC - AUGUST 3: (AFP OUT) U.S. President Donald J. Trump speaks during a Department of Veterans Affairs announcement of a new program using video and software technology to provide medical care to veterans at The White House August 3, 2017 in Washington, DC. (Photo by Chris Kleponis-Pool/Getty Images)
There aren't too many professional athletes willing to visit the White House nowadays.
Recently, the North Carolina Tar Heels decided they would not be making the trip to the nation's capitol.
And the Golden State Warriors ? particularly Stephen Curry and Kevin Durant ? have been vocal and adamant about not accepting an invitation to visit the White House as long as Donald Trump is sitting in the Oval Office.
As you might have guessed, Trump has since revoked the invitation and is no longer willing to host the Warriors, who won their second championship in three years this past season.
However, Trump will get to host one championship team in the near future. The Pittsburgh Penguins have accepted their invitation to visit the White House, and Trump was delighted to announce the news.
The Penguins also released a statement regarding the situation and stressed how the decision to accept the invitation has more to do with the respect they have for the position of the presidency rather than the one holding it.
The Pittsburgh Penguins respect the institution of the Office of the President, and the long tradition of championship teams visiting the White House. We attended White House ceremonies after previous championships ? touring the historic building and visiting briefly with Presidents George H.W. Bush and Barack Obama ? and have accepted an invitation to attend again this year.

Any agreement or disagreement with a president?s politics, policies or agenda can be expressed in other ways. However, we very much respect the rights of other individuals and groups to express themselves as they see fit.
With the current tone among many of today's sports stars, the Penguins may be the last championship team to visit the White House for awhile.
[h/t The Spun]