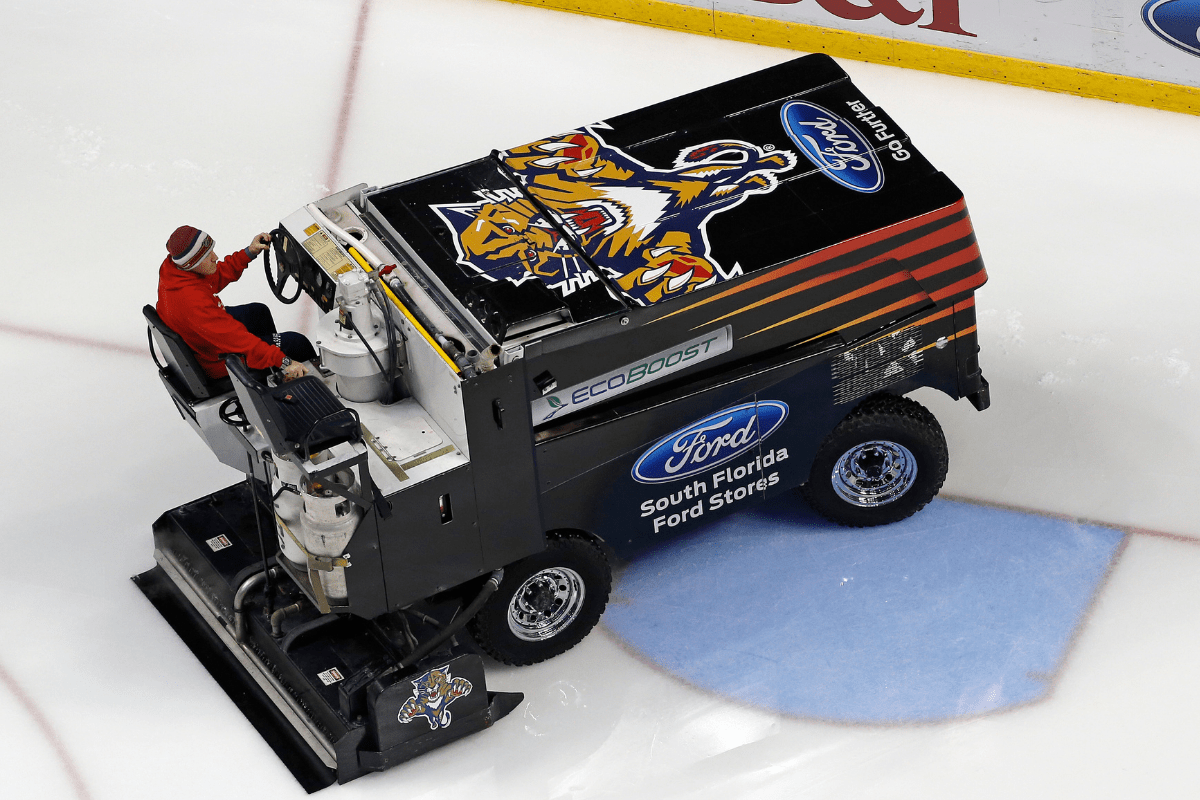 AP Photo/Joel Auerbach
For all the attention hockey players and coaches get, some members of the ice hockey community don't receive their fair share of praise.
We're not talking about referees or general managers, either. We're talking about Zamboni drivers.
Who doesn't love the satisfaction of watching the ice maintenance team cruise a mini tank onto the ice rink and get to work? But while the guys who skate in the ice arena make a pretty penny, Zamboni drivers simply aren't being compensated the same way.
So, how much money does a Zamboni driver actually make?
Average Salary for Zamboni Driver Jobs
RELATED: Wayne Gretzky?s Net Worth Really Makes Him ?The Great One?
Landing a job in ice resurfacing and driving a Zamboni doesn't sound too difficult.
Typically, no formal education is required, meaning it could be a solid part-time, entry-level job for a high school or college student, and even a full-time gig for others.
According to reported salary estimates on job posting sites, the average Zamboni driver salary is around $13 per hour, or $26,500 (USD) annually. Top earners, such as NHL Zamboni drivers, earn a salary range from $29,000-$31,000, per ZipRecruiter.
Zamboni drivers with multiple years of experience tend to make more than those less familiar with ice surface maintenance. All one needs to do to land the job of an ice resurfacer is to become a licensed Zamboni operator, as well as have a valid driver's license.
This, of course, suggests the job is only suitable for anyone older than 16 years of age.
According to Indeed, however, only 17 percent of Zamboni Drivers feel their base salary is enough to offset their cost of living.
Many Zamboni driver's job description isn't limited to working on the ice and as an edger, however. Some are required to do related jobs such as cleaning the stands and locker rooms, as well as help set up the protective glass around the rink.