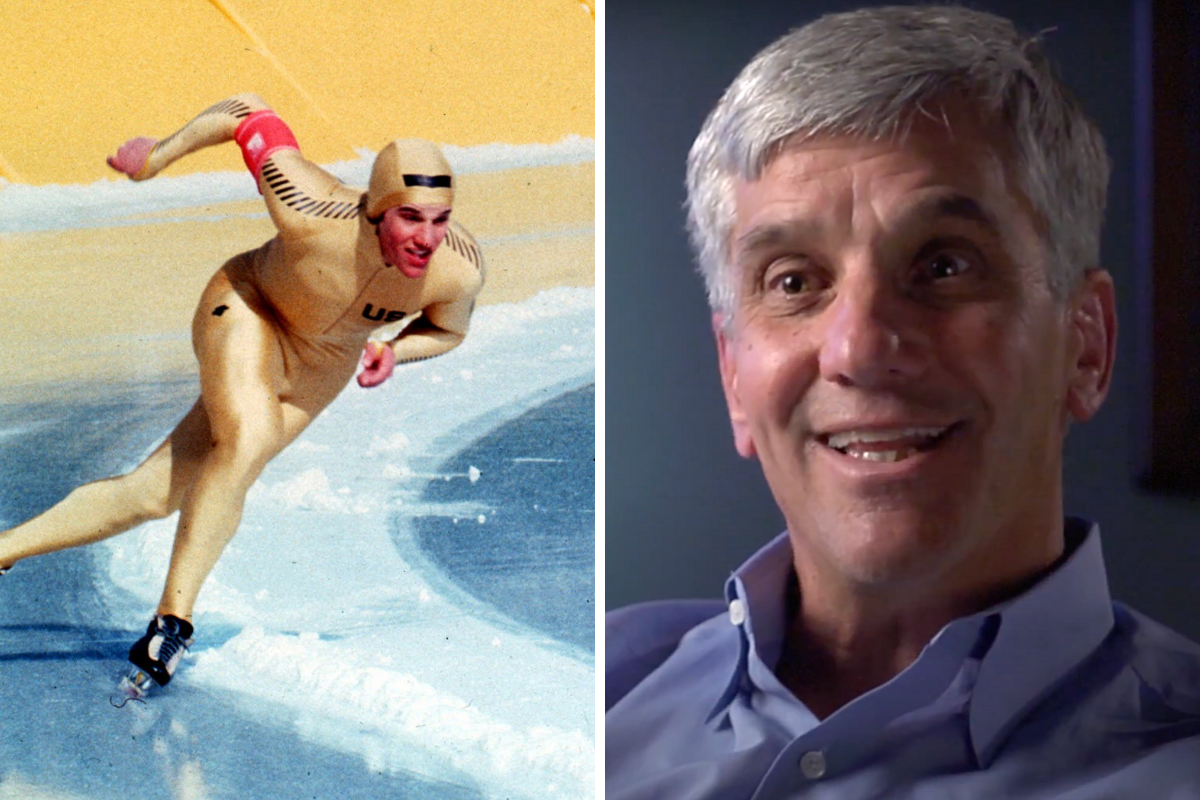 AP Photo (left), Screenshot from Youtube (right)
Winning one gold medal at the Olympics is an incredible accomplishment. Speed skater Eric Heiden took being an Olympic gold medalist to the next level, though, back in 1980.
There has been so much more to Heiden's life than speed skating or gold medals, however. The accomplishments of Heiden's life in and out of sports is truly impressive. Still, fans across the country remember him for his legendary performances at the 1980 Lake Placid Winter Olympics.
Now, the 63-year-old former Olympian uses his precision skills in another more important field.
Eric Heiden 1980 Olympics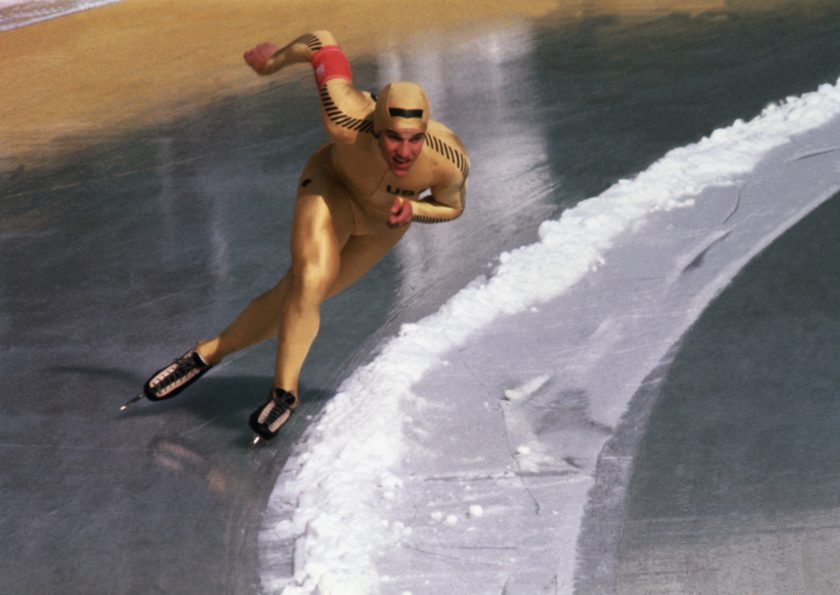 RELATED: How Much Money Do Zamboni Drivers Make?
Eric Arthur Heiden was born in Madison, Wisconsin, the perfect state to start a speed skating career.
Heiden won golds at world championships at both the junior and senior level prior to the Winter Olympic Games in Lake Placid, New York. The American Olympian Heiden had home-rink advantage in some ways competing in his own country, but what could he do for the U.S. Olympic speed skating team?
When you're talking men on skates, the first thing that comes to mind when discussing the Lake Placid Olympics is the U.S. hockey team and the famous "Miracle on Ice." The Americans took down the Soviet Union's formidable ice hockey team en route to gold. One gold medal is nice. Heiden had bigger plans, though.
There were five speed skating events at the 1980 Olympics. Heiden won them all.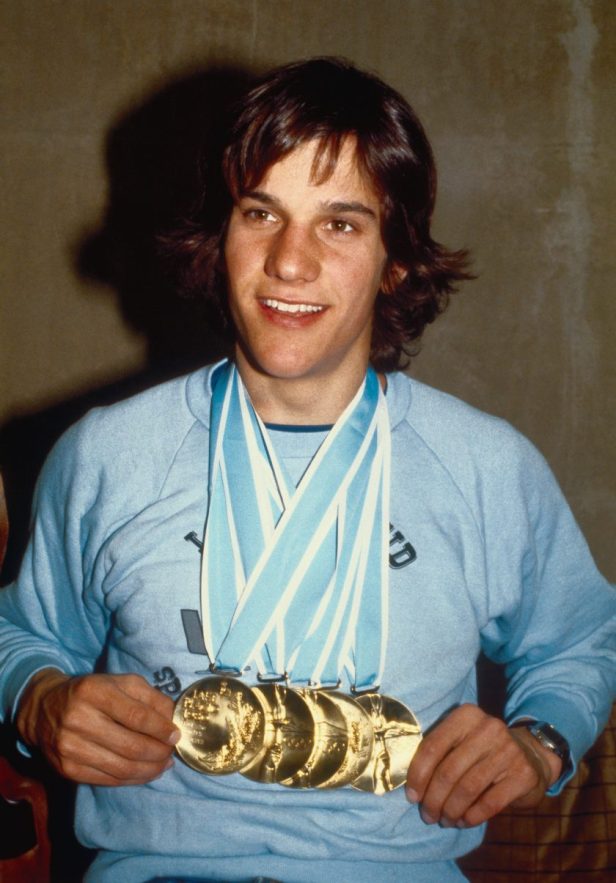 Yes, Heiden went five-for-five in winning Olympic gold medals. He also set four Olympic records and one world record. Heiden was the first Olympic athlete to win five individual gold medals in a single Olympics.
ESPN even named him one of the 50 greatest athletes of the 20th century, which is only fair for a five-time gold medalist.
That was more than 40 years ago. What happened to the golden boy?
Eric Heiden Now
Lake Placid was the only Olympics that Heiden ever participated in, but he wasn't done being an athlete.
He exchanged his skates for a bike and became a cyclist. Heiden was no dilettante either. He actually won the U.S. Professional Cycling Championship in 1985. The next year, he took the 7-11 Cycling Team to the 1986 Tour de France. Unfortunately, a concussion kept him from finishing the race, but he's still an inductee into the United States Bicycling Hall of Fame in addition to the U.S. Olympic Hall of Fame.
Not impressed enough with Eric Heiden yet? Try this on for size. Heiden decided to go to medical school at Stanford University, which he graduated from in 1991. After a stint at a sports medicine clinic in Birmingham, Alabama, Heiden moved up to Sacramento, California, where he was the team physician for the Kings and Monarchs.
Heiden now works as an orthopedic surgeon. He and his wife Karen, also a surgeon, run Heiden Orthopedics. They have offices in both Salt Lake City, Utah, and Park City, Utah. The couple live in Park City and have a daughter, Zoe, who was born in 2001.
Oh, by the way, Eric's sister Beth Heiden won a bronze in speed skating in the 3,000-meter race at the 1980 Winter Olympics as well and is a member of the United States Bicycling Hall of Fame too. On top of that, she won the national championship in cross-country skiing in college. What kind of magic is going on in that gene pool?
Eric Heiden will forever be an Olympic legend, and now he spends time operating on people to help them. How many other five-time gold medalists can say that?
Related Videos