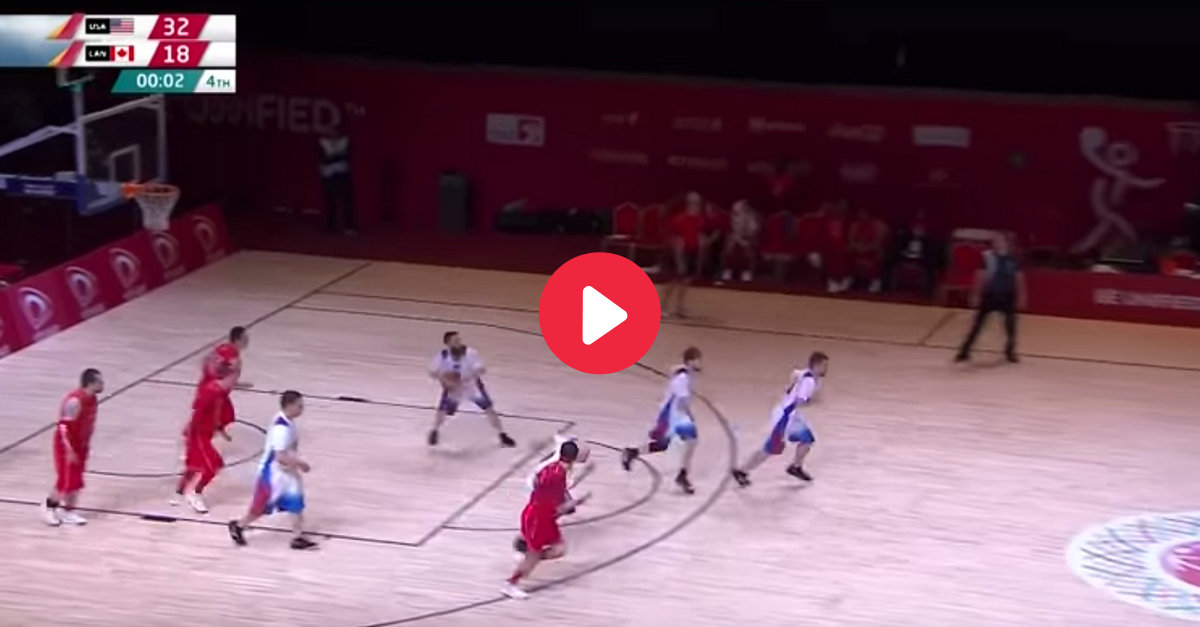 YouTube: Special Olympics World Games AD
The Special Olympics World Games put more than 7,000 athletes on the international stage for a chance to compete against countries from all over the world. From March 14-21, the city of Abu Dhabi in the United Arab Emirates hosts incredible stories like Joseph Bradley, a high school senior who captured three medals as the first person to represent Alabama in at least a decade.
Competitors in the Special Olympics may have intellectual disabilities, but the 5 million athletes around the globe aren't letting that stand in their way. Everywhere you turn, there are moments of triumph taking place in Abu Dhabi equal to any other competition around the world. Even the NBA's Steph Curry should be put on notice after the shot Team USA Special Olympics athlete Matthew Millett drilled on Tuesday.
The United States was leading Team Canada as the game's final seconds ticked away when Matt Millett uncorked an absolute missile from just inside the opposite free throw line. For reference, a basketball court is 94 feet long, and the free throw line is 19 feet from the baseline. Using my trusted TI-84 Plus calculator and the power of math, that means Millett hit this shot from a little more than 75 feet away.
No bank. Nothing but net. Straight cash.
RELATED: Zion Williamson Adds Another Highlight with Wild Half-Court Buzzer-Beater
Your move, Steph.
Team USA's Traditional Male/Mixed basketball team of Millett, Colin Davidson, Zachary Englehart, William "Liam" O'Brien IV, Joshua Sargent, Ryan Dixon, Joseph Jamros, Brian Mills, Matthew Roy and Marc Andrew Russell may have lost their gold medal game to Great Britain, 26-20, on Wednesday, but the Special Olympics' newest star has already found his way into the spotlight.
The World Games will be winding down soon, but that doesn't mean the competitions will. There are millions of athletes attending thousands of events every single year, and they're always looking for help. If you want to be coach, volunteer, official or even want to enter an athlete into your local program, there's really no moment quite like the Special Olympics.